A Message from Teamsters Solid Waste and Recycling Division Director Chuck Stiles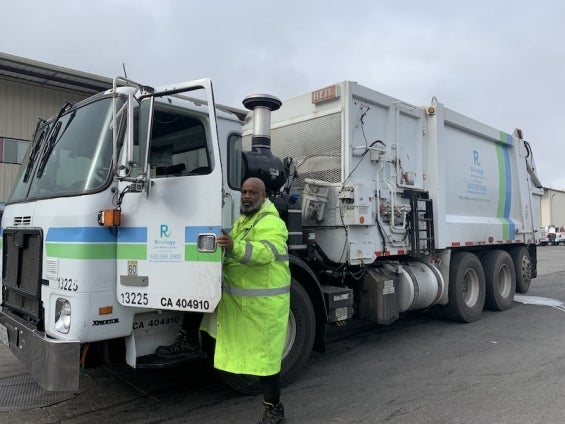 As I mentioned in last week's update, the Division sent letters to the CEOs of Waste Management, Republic Services and Waste Connections on March 16, citing health and safety concerns along with a list of recommendations to protect our members during this national public health emergency.
The Teamsters Waste and Recycling Division has vowed to ensure that:
Every worker is provided some form of paid sick leave;
Workers are not punished for calling in sick;
Frontline workers who treat potentially infected populations be provided with the appropriate protective equipment;
Workers understand that they are entitled to worker compensation benefits if they are infected as a result of their work;
And, that workers receiving unemployment benefits while affected by COVID-19 are exempt from searching for work during that time.
Most Teamster-represented companies (including many of the small haulers) have been responsive, proactive and taken the proper steps recommended to keep workers safe during this pandemic. We received a response from Advanced Disposal yesterday notifying the Division of some common-sense changes to workplace procedures at the company, though the company has not made any changes to its strict attendance policy. Our local unions also sent out letter(s) and have been in open communication with Recology regarding changes that need to be made, and we expect a formal response soon.
Republic Services, however, continues to ignore our attempts to negotiate on behalf of the health and safety of our hardworking members. Recently, in an effort to destroy the union's strong local collective bargaining agreements, Republic sent our locals a Memorandum of Agreement (MOA), a unilaterally drafted document, which was crafted with zero-input from the Teamsters Union. A memo from the Division has gone out to all locals representing members at Republic Services with more information about the MOA.
It would be an understatement to say that Republic is attempting to exploit the COVID-19 crisis for its economic gain, on the backs of its workers. Furthermore, Republic publicly claims to be a good actor and that it is providing adequate health and safety measures in the workplace. This simply isn't true. Countless locals and workers have reported a lack of safety measures at Republic throughout the country.
In Georgia, a Republic driver and Local 728 steward, Greg Dowis, was even suspended for raising safety concerns. I am happy to report that following an online petition and the support of his Teamster brothers and sisters nationwide, Greg was reinstated last week with full back pay after speaking out for worker safety during the coronavirus pandemic.
Even in the face of an unprecedented national health crisis, the company's attitude is still "take it or leave" when it comes to its workers' health and safety. That is how ruthless this company truly is, and that is why we have to expose Republic for what they are. If you are a member at Republic Services, we would encourage you to take photos of any safety issues and send to your local or the Division so that we can hold this company accountable.
The Covid-19 pandemic poses a serious and unique risk to the 32,000 Teamsters who work in the private waste industry. Everyday, in every state, our members are keeping this country safe and stopping the spread of this unprecedented virus. Our members are essential, frontline workers during this crisis, visiting thousands of homes, businesses, schools and hospitals. You are the real heroes in this crisis. I have never been prouder to be your director, and the Division will never stop fighting to ensure our members are protected throughout this national health crisis.
I encourage everyone to be safe, stay informed and know your rights on the job. We will continue providing updates, news coverage and fact sheets relevant to all members who work in the waste and recycling industry on teamster.org.
« Previous
Next »