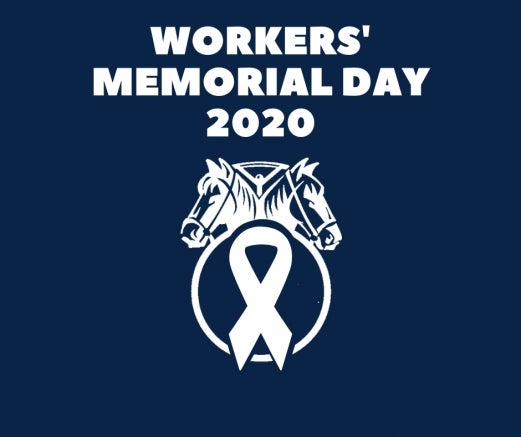 Today, April 28, is Workers' Memorial Day, a day to remember workers killed or injured on the job and to fight for strong safety and health provisions for all workers. Amid the coronavirus pandemic, this day takes on an even deeper meaning.
We have had reports of rank-and-file Teamsters who have been infected, and some who have died, from COVID-19. We are in the midst of a national emergency and essential workers—many of them Teamsters—are putting their own health on the line to keep the rest of us safe, healthy and fed.
Before COVID-19, an average of 14 workers died each day of workplace injuries. The most recent data available tells us that more than 5,000 workers died on the job in 2018. This is not including the approximately 100,000 workers who died from occupational diseases in 2018. When the numbers eventually come out for 2020, they will be staggering.
As workers' lives are being upended in new ways each day, many employers are not making the same necessary adjustments. Many worker deaths could have been prevented if employers had provided the proper protective equipment, enforced social distancing guidelines or any number of other precautions.
Preventable workplace infections can be stopped, but workers are still being asked to work without protective gear. Workers are still going to work sick because of inadequate access to paid leave. Often, when workers speak up for themselves and their co-workers about unsafe conditions, they are being fired.
Teamsters have recourse in each of those situations, but most workers don't.
Most workers also don't have access to a Safety and Health Department like ours, which continues to provide comprehensive information to our rank-and-file members, and technical and regulatory support to locals, Divisions and Conferences and other Teamster Departments. For Safety and Health factsheets and other resources on the coronavirus, visit www.teamster.org/covid-19.
Social distancing and stay-at-home orders have changed the way many of us are living right now, but it shouldn't change how we honor the dead each year on this date. Please join me today, on Workers' Memorial Day, to honor our fallen brothers and sisters and to continue fighting for safe working conditions for everyone.
« Previous
Next »