Update on Bakery and Laundry Conference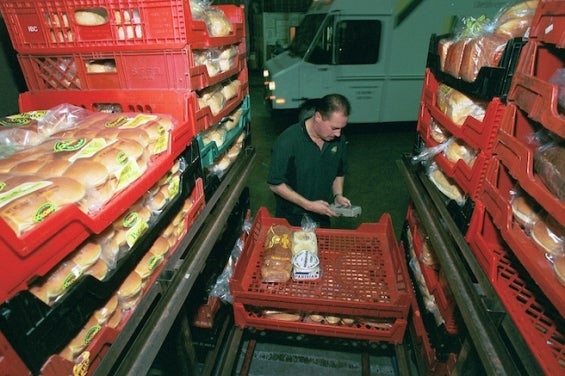 In the Teamsters Bakery and Laundry Conference, most of the 19,300 members on the bakery side have been declared essential and are still working.
The larger national companies with Teamster contracts, such as Bimbo USA, Nabisco and Frito Lay, are working at full employment and making good bonuses. That includes members who work in bakery warehouses, transport drivers, driver sales people and others.
Many small and regional bakers have also seen increases in sales. Some smaller bakeries that have lost accounts due to shutdown orders are struggling but have maintained all Teamster members.
There have been other developments the Bakery Conference, including:
Most employers have agreed to be flexible when it comes to vacation time;

We have negotiated health care benefit continuations for members with virus symptoms at many employers (ask your local union for more information);

At many of our employers, we have secured leave with pay for those caring for family members with coronavirus symptoms (ask your local union for more information);

Locals have purchased masks, gloves and other equipment for members who need them.
There has been a renewed interest in all the bakery products during this national emergency. We have seen declines for years but for these several weeks during stay-at-home orders, we have seen constantly emptied bread shelves, cake tables, chip racks and more. Many markets have struggled to keep shelves full during pandemic buying. That's slowing down a little bit but there are still steadily high volumes. Hopefully this newfound interest in bakery products will continue at these higher volumes.
It might take a longer time for the laundry and linen side to get back to normal. Many customers of commercial laundries have shut down. Approximately 40-45 percent of our 9,300 members on the laundry side have either had their hours reduced, modified, or they are on layoff.
But with the knowledge and experience of our Executive Board, policy committee members and delegates of conferences in the U.S. and Canada, we can get back to where we were prior to this pandemic.
The Bakery and Laundry Conference is working at all levels to ensure that those still working are doing so safely. The Conference Executive Board is in constant communication with each other, with the major Teamster employers and with locals representing those in our industries.
« Previous
Next »