COVID-19 News Updates for May 27, 2020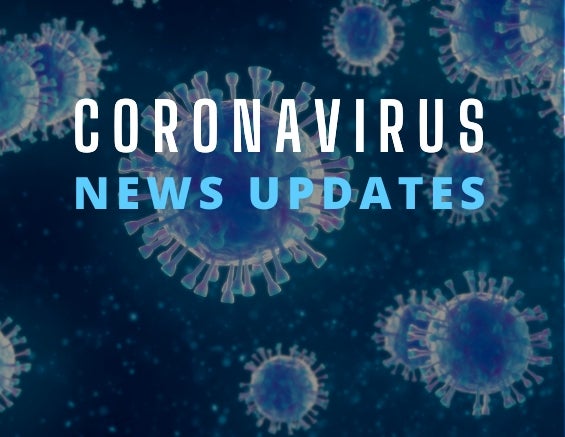 Guidelines for Opening Up America Again
President Trump has unveiled Guidelines for Opening Up America Again, a three-phased approach based on the advice of public health experts. These steps will help state and local officials when reopening their economies, getting people back to work, and continuing to protect American lives. Please click here for more information: Guidelines for Opening Up America Again
· Testing Overview (HERE)
· Testing Blueprint (HERE)
· Guidance for Cleaning and Disinfecting Public Spaces, Workplaces, Businesses, Schools and Homes (HERE)
· CDC guidance for Camps, Child Care Programs, Schools, Mass Transit, Restaurants And Bars, and Workplaces
· CDC Activities and Initiatives Supporting the COVID-19 Response and the President's Plan for Opening America Up Again (HERE)
White House COVID-19 Updates
Readout from the Governors Briefing on COVID-19 Response & Re-Opening Efforts (HERE)
OIG Strategic Plan: Oversight of COVID-19 Response and Recovery (HERE)
This plan sets forth the four goals that drive the Office of Inspector General's (OIG's) strategic planning and mission execution with respect to HHS's COVID-19 response and recovery. These goals are to (1) protect people, (2) protect funds, (3) protect infrastructure, and (4) promote effectiveness of HHS programs—now and into the future.
CDC Private Sector Call: Update on Coronavirus Disease (COVID-19) Response (HERE)
Grant Baldwin, PhD, MPH, shared guidance for the private sector, including what CDC knows at this point and what CDC is doing in response to this outbreak.
Economic Impact Payments Being Sent by Prepaid Debit Cards, Arrive in Plain Envelope; IRS.Gov Answers Frequently Asked Questions (HERE)
As Economic Impact Payments continue to be successfully delivered, the Internal Revenue Service today reminds taxpayers that some payments are being sent by prepaid debit card. The debit cards arrive in a plain envelope from "Money Network Cardholder Services."
Treasury, IRS Provide Safe Harbor for Taxpayers that Develop Renewable Energy Projects (HERE)
The Treasury Department and the Internal Revenue Service today is providing relief for taxpayers developing renewable energy projects and producing electricity from sources such as wind, biomass, geothermal, landfill gas, trash, and hydropower.
U.S. Department of Labor Awards Nearly $24 Million in Dislocated Worker Grants in Response to the Coronavirus Public Health Emergency (HERE)
The U.S. Department of Labor today announced the award of four Dislocated Worker Grants (DWGs) totaling $23,823,000 to help address the workforce-related impacts of the public health emergency related to the coronavirus. These awards are funded under the Coronavirus Aid, Relief, and Economic Security (CARES) Act, which provided $345 million for DWGs to prevent, prepare for, and respond to coronavirus.
U.S. Department of Labor's OSHA Issues Guidance to Help Construction Workers during the Coronavirus Pandemic (HERE)
The U.S. Department of Labor's Occupational Safety and Health Administration (OSHA) has launched a webpage with coronavirus-related guidance for construction employers and workers. The guidance includes recommended actions to reduce the risk of exposure to the coronavirus.
ICYMI: U.S. Department of Labor Acts to Help American Workers and Employers During the Coronavirus Pandemic (HERE)
Last week, the U.S. Department of Labor took a range of actions to aid American workers and employers as our nation combats the coronavirus pandemic.
Department of Homeland Security Adds Brazil to List of Countries for COVID-19 Travel Restrictions (HERE)
Based on a recommendation by DHS and its intergovernmental partners, such as the Centers for Disease Control, President Trump signed a proclamation on May 24 and amended on May 25 suspending the entry into the U.S. of any foreign nationals who were present in Brazil during the 14-day period preceding their entry or attempted entry into the United States. This travel restriction applies to flights departing after 11:59 pm Eastern Daylight Time on May 26.
FEMA Provides More Than $5.5 Million to ProMedica Health System (HERE)
The U.S. Department of Homeland Security's Federal Emergency Management Agency announced today that $5.5 million has been made available in federal disaster aid for medical supplies and equipment to support healthcare workers in the state of Ohio.
FEMA Extends the Suspension of Rent Collection for Camp Fire Survivors (HERE)
Due to the disproportionate impacts of COVID-19 on Butte County survivors recovering from the Camp Fire, FEMA will delay rent collection for three more months for residents living in temporary housing units from July-September.
Applications for CARES Act Non-Competitive Awards Accepted through Mid-June and Competitive Awards on Rolling Basis (HERE)
On May 7, the Economic Development Administration (EDA) began accepting applications for our CARES Act Recovery Assistance funding opportunities. The $1.5 billion in Economic Adjustment Assistance funds made available to EDA to help communities prevent, prepare for, and respond to the coronavirus pandemic are authorized under the $2 trillion CARES Act signed into law by President Donald J. Trump on March 27.
Freedom Online Coalition Statement on COVID-19 and Internet Freedom (HERE)
Access to factual and accurate information, including through a free and independent media online and offline, helps people take the necessary precautions to prevent spreading the COVID-19 virus, save lives, and protect vulnerable population groups.
USS Kidd Transitions to Next Phase of COVID-19 Response (HERE)
The guided-missile destroyer USS Kidd transitioned into the next phase of the Navy's aggressive response to the COVID-19 outbreak aboard the ship with the May 18 transfer of nearly 90 health sailors to relieve the caretaker crew that has been on the ship since its April 28 arrival in San Diego.
Wyoming National Guard Partners with State Lab for COVID-19 Testing (HERE)
The Wyoming Public Health Laboratory, or WPHL, part of the Wyoming Department of Health, is collaborating with the Wyoming National Guard's 84th Civil Support Team to deploy the team's mobile laboratory to support increased COVID-19 testing capacity.
Michigan National Guardsmen Caring for the Caregivers (HERE)
Veterans are special, and during the COVID-19 pandemic, the state of Michigan wants to ensure that no veterans living in Michigan veterans homes fall victim to the coronavirus.
For the most up-to-date information, please see the below fact sheets and the CDC's website: www.coronavirus.gov.
« Previous
Next »