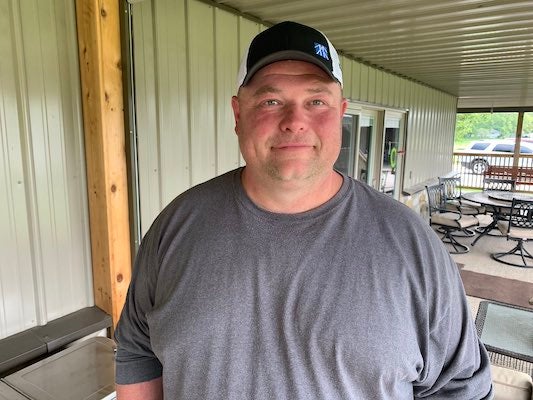 Being a truck driver is a job that requires an innate ability to react quickly and demonstrate immense grace under fire. Local 135 driver William Honey demonstrated those abilities flawlessly one late summer night last year, and it saved his co-workers from certain death.
Honey was at a construction site late in the evening, when all of a sudden a black Pontiac was careening toward the area where he and his co-workers were on Interstate 65 in Indianapolis. The Indiana State Police said that the driver of the car was intoxicated and he was fleeing the scene. Honey didn't have time to think, he only had time to act.
"I was in the construction zone doing my job and radio chatter from a co-worker was that there was a police chase in the zone—a car going south in the northbound lanes," Honey said in an interview on CBS. "I placed my truck to create a barricade in hopes to stop the guy, not to get hit by him. I was trying to protect my co-workers on the ground. It was instantaneous. There was no time to think—it was in a matter of just seconds."
Unfortunately, the car didn't stop and it slammed right into Honey's dump truck, an impact that was devastating to both vehicles. Fortunately, nobody was killed or even injured. The state police arrested the driver of the Pontiac for driving while intoxicated, unlawful operation of a vehicle in a work zone and a few other charges.
Honey's heroism prevented children from being orphaned, spouses from being widowed and a man from potentially spending the rest of his life in prison for vehicular homicide. His actions embody a level of courage that most of us can only aspire to, as we all hope that we may someday act as he did were fate ever to call us into action on behalf of our fellow man.
In addition to bravery, humility is also a trait that Honey embodies, so he doesn't exactly see it that way.
"When I saw he wasn't stopping at all, I just held on to the steering wheel as hard as I could and braced for impact," Honey said. "I don't consider myself a hero at all. I was just looking out for my friends and my co-workers. I'd just rather be a dump truck driver."
« Previous
Next »