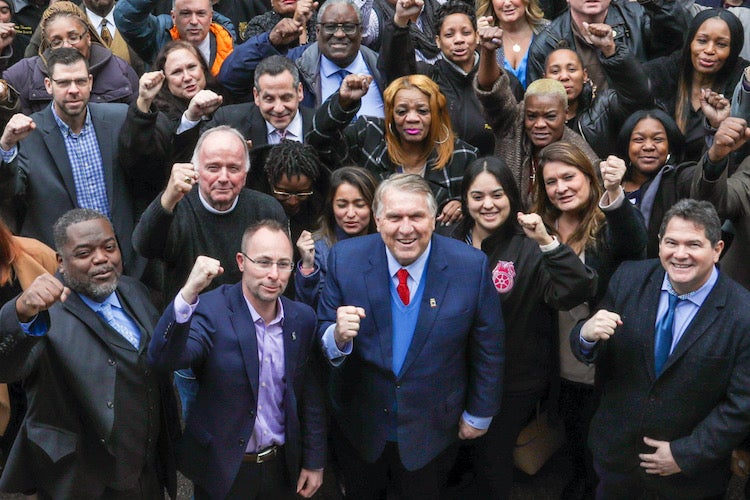 Teamsters are heroes. It has never been more apparent than during the COVID-19 pandemic.
From the moment it was clear how serious this crisis was, members sprang into action, putting their health on the line for the greater good.
I have never been prouder of Teamster members and am encouraged that the general public is finally looking on essential workers as the heroes they are.
Teamsters have been on the front lines of the crisis every day across a range of industries, including health care, waste, freight, bakery, brewery, food processing, package delivery and others.
While many Teamsters are toiling on the front lines, others have been furloughed or had their hours cut. Some industries have seen mass layoffs. Your union is working at every level to ensure continuous employment. There are innovative agreements being worked out where furloughed Teamsters from one industry are being temporarily employed by union employers who need workers in another industry.
Our Safety and Health Department has developed numerous resources for members on our website at teamster.org. Further, every trade division and conference is providing updates on the latest developments in Teamster industries.
The work of your union continues. Every shop steward, business agent and officer at every local union and the officers and staff of the International Union are working nonstop on your behalf.
Legislatively, the Teamsters Union is working to ensure that any economic relief that comes out of D.C. goes directly to workers rather than just bailing out corporations.
This is not the first time the Teamsters Union has faced adversity. As in the past, members are showing solidarity and compassion when it is most needed. It's impossible to know how this unprecedented crisis will unfold, but through our solidarity and hard work, the Teamsters Union will endure.
Stay safe and stay informed.
« Previous
Next »