COVID-19 News Updates for June 24, 2020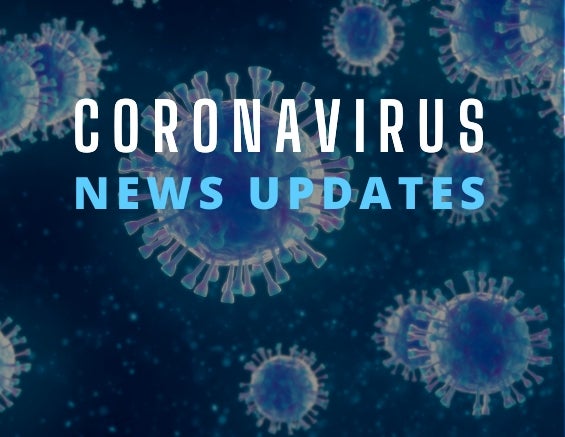 Guidelines for Opening Up America Again
President Trump has unveiled Guidelines for Opening Up America Again, a three-phased approach based on the advice of public health experts. These steps will help state and local officials when reopening their economies, getting people back to work, and continuing to protect American lives. Please click here for more information: Guidelines for Opening Up America Again
· Testing Overview (HERE)
· Testing Blueprint (HERE)
· Guidance for Cleaning and Disinfecting Public Spaces, Workplaces, Businesses, Schools and Homes (HERE)
· CDC guidance for Camps, Child Care Programs, Schools, Mass Transit, Restaurants And Bars, and Workplaces
· CDC Activities and Initiatives Supporting the COVID-19 Response and the President's Plan for Opening America Up Again (HERE)
White House Updates
· President Donald J. Trump is Taking Action to Strengthen America's Child Welfare System and Improve Outcomes for Children and Families (Executive Order, Fact Sheet)
· President Trump Participates in a Joint Press Conference with the President of Poland (VIDEO)
· Joint Statement by President Donald J. Trump and President Andrzej Duda (HERE)
· Remarks by President Trump and President Duda of the Republic of Poland Before Bilateral Meeting (HERE)
· President Donald J. Trump Is Strengthening Our Nation's Enduring Partnership With Poland (HERE)
· Trump Administration Empowers Rural Communities with New Resource to Combat Drug Addiction (HERE)
· First Lady Melania Trump Supports the Signing of the Executive Order on Strengthening the Child Welfare System for America's Children (HERE)
· 1600 Daily: President Trump Holds Joint Presser with President Duda (HERE)
Trump Administration Invests $86 Million in Rural Broadband Service in Eight States (HERE)
· The Trump Administration today announced that the U.S. Department of Agriculture (USDA) is investing $86 million in rural broadband service for 17,000 people and businesses in eight states.
Joint Statement from USDA and FDA on Food Export Restrictions Pertaining to COVID-19 (HERE)
· Today, U.S. Secretary of Agriculture Sonny Perdue and FDA Commissioner Stephen M. Hahn, M.D., issued a statement regarding food export restrictions pertaining to COVID-19.
o FDA Daily Roundup – June 23, 2020 (HERE)
HHS Secretary Azar Statement on Victory for President Trump's Price Transparency Agenda (HERE)
· On Tuesday, the United States District Court for the District of Columbia granted summary judgment to the Department of Health and Human Services in a challenge to the Trump Administration's new hospital price transparency requirements, which are scheduled to take effect January 2021.
HUD Awards Nearly $1 Million in CARES Act Funding to Nineteen State and Local Fair Housing Organizations to Support COVID-19 Related Activities (HERE)
· The Department of Housing and Urban Development announced today that it is awarding $962,160 in funding to HUD Fair Housing Assistance Program (FHAP) agencies in New York, Louisiana, Rhode Island, Iowa, Pennsylvania, Massachusetts, California, Texas, Indiana, Florida, Nebraska, Hawaii, South Carolina, Maryland, Michigan, Connecticut, and New Jersey to support activities related to COVID-19.
Department of Justice Files Statement of Interest Challenging the Constitutionality of Hawaii Governor's COVID-19 Order that Effectively Discriminates Against Out of-State Residents in a Manner that Harms Hawaii's Economy (HERE)
· The Justice Department yesterday filed a statement of interest in Hawaii federal court in support of a lawsuit filed by Nevada and California residents who own property in Hawaii challenging a measure by Gov. David Ige in response to COVID‑19 that mandates a 14-day self-quarantine for individuals entering Hawaii.
Texas Man Charged with COVID Relief Fraud (HERE)
· A Houston funeral director has been taken into custody on allegations he fraudulently sought over $13 million in Paycheck Protection Program (PPP) loans.
U.S. Secretary of Labor Scalia Highlights American Economic Recovery in Dallas, Texas (HERE)
· Today, U.S. Secretary of Labor Eugene Scalia traveled to Dallas, Texas, where he joined the Dallas Regional Chamber of Commerce for a roundtable discussion with local business leaders on safely reopening the economy.
U.S. Department of Commerce Invests Cares Act Funding to Boost Economic Development Programs Critical to Helping Communities Respond to Coronavirus (HERE)
EDA CARES Act Recovery Assistance, which is being administered under the authority of the bureau's flexible Economic Adjustment Assistance (EAA) (PDF) program, provides a wide-range of financial assistance to eligible communities and regions as they respond to and recover from the impacts of the coronavirus pandemic. For complete information, please visit our recently updated EDA CARES Act Recovery Assistance page.
Theodore Roosevelt Sailors Receive COVID-19 Antibody Testing (HERE)
· Sailors aboard the aircraft carrier USS Theodore Roosevelt participated in voluntary COVID-19 antibody testing.
For the most up-to-date information, please see the CDC's website: www.coronavirus.gov.
« Previous
Next »