Motion Picture Industry-Wide Labor-Management Task Force Issues Return to Work Policies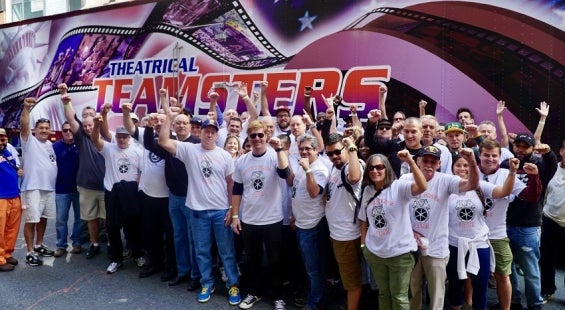 Proposed Health and Safety Guidelines for Motion Picture, Television, and Streaming Productions During the COVID-19 Pandemic
To all locals,
For over a month an Industry-Wide Labor-Management Task Force has worked on establishing return to work policies and safety protocols. Representatives of the Teamsters, IATSE, SAG-AFTRA, DGA, as well as various producing entities comprised the task force. The linked white paper is the resulting product. It sets forth detailed guidance employers must follow to provide a safe working environment for our members as well as the general public. It was delivered yesterday to the governors of New York and California. Since then it has been sent to all other states where filming has taken place.
This white paper provides a needed foundation for the state and local agencies to confidently slot the film industry into appropriate return to work phases. I should emphasize that there will be additional discussions between the Unions and Guilds and the Alliance of Motion Picture and Television Producers in regards to departmental specific protocols. To the extent that there might be any impact to individual collective bargaining agreements, the Division will confer with the local unions.
The road to safely returning our members to work is taking shape. Any local contacted by an independent production company with alternative protocols should contact the Division. If you have any questions or concerns about the white paper and work in the future, please do not hesitate to contact me.
Sincerely,
Thomas J. O'Donnell Director
TJOD/mv
« Previous
Next »