COVID-19 News Updates for June 2, 2020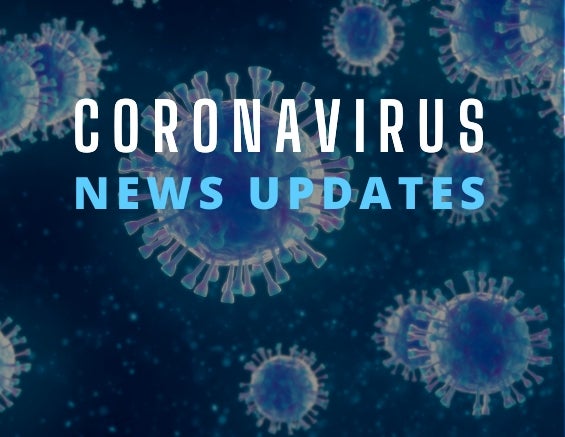 Guidelines for Opening Up America Again
President Trump has unveiled Guidelines for Opening Up America Again, a three-phased approach based on the advice of public health experts. These steps will help state and local officials when reopening their economies, getting people back to work, and continuing to protect American lives. Please click here for more information: Guidelines for Opening Up America Again
· Testing Overview (HERE)
· Testing Blueprint (HERE)
· Guidance for Cleaning and Disinfecting Public Spaces, Workplaces, Businesses, Schools and Homes (HERE)
· CDC guidance for Camps, Child Care Programs, Schools, Mass Transit, Restaurants And Bars, and Workplaces
· CDC Activities and Initiatives Supporting the COVID-19 Response and the President's Plan for Opening America Up Again (HERE)
U.S. Secretary of Labor Scalia Highlights Economic Reopening During Visit to North Carolina (HERE)
· Today, U.S. Secretary of Labor Eugene Scalia traveled to Mooresville, North Carolina, where he joined business leaders for a roundtable discussion on reopening the economy safely. Secretary Scalia also toured a local Lowe's store, met with frontline employees and discussed the reopening process with Lowe's leadership team.
HHS Awards $20.3 Million to Expand the Addiction Workforce in Underserved Communities (HERE)
· Today, the U.S. Department of Health and Human Services (HHS), through the Health Resources and Services Administration (HRSA), awarded $20.3 million to 44 recipients to increase the number of fellows at accredited addiction medicine and addiction psychiatry fellowship programs.
Trump Administration Unveils Enhanced Enforcement Actions Based on Nursing Home COVID-19 Data and Inspection Results (HERE)
· Under the leadership of President Trump, the Centers for Medicare & Medicaid Services (CMS) unveiled enhanced enforcement for nursing homes with violations of longstanding infection control practices.
FDA Takes Action to Protect Public Health; Increase Supply of Alcohol-Based Hand Sanitizer (HERE)
· The FDA has taken additional action to help ensure widespread access to hand sanitizers during the COVID-19 public health emergency.
o FDA Daily Roundup – June 1, 2020 (HERE)
Pandemic Challenges Highlight the Importance of the New Era of Smarter Food Safety (HERE)
· In March, we were a few days away from announcing the release of the New Era of Smarter Food Safety Blueprint when the FDA's focus turned to the COVID-19 pandemic. Our plans for the New Era initiative were rightfully put on hold in order to prioritize the agency's COVID-19 response. As a public health agency, we will always prioritize any threat to the health of the American people.
Remarks by Commissioner Stephen Hahn, M.D. — The COVID-19 Pandemic — Finding Solutions, Applying Lessons Learned (HERE)
· Stephen M. Hahn, M.D., Commissioner of Food and Drugs, gives remarks on protecting the food supply, diagnosing and developing treatments, and communicating and educating the public on COVID-19.
Weekly Update: DHS Response to COVID-19 (HERE)
· For months, the Department of Homeland Security (DHS) has taken on the challenges presented by COVID-19. Thanks to our workforce's efforts across its components DHS has facilitated a speedy, whole-of-government response to mitigate the spread of COVID-19. As the nation continues to reopen the economy, the Department and its components continue to ensure a safe, secure, and prosperous Homeland for the American people.
FEMA Awards $31.9 Million to University of Washington for COVID-19 Response (HERE)
· The Federal Emergency Management Agency (FEMA) has awarded nearly $31.9 million to the University of Washington for expenses incurred during the first 163 days of the COVID-19 response. The funding was made available under major disaster declaration FEMA-DR-4481-WA approved on March 22.
For the most up-to-date information, please see the below fact sheets and the CDC's website: www.coronavirus.gov.
« Previous
Next »