Teamsters Join Other Unions in Demanding Racial, Economic Justice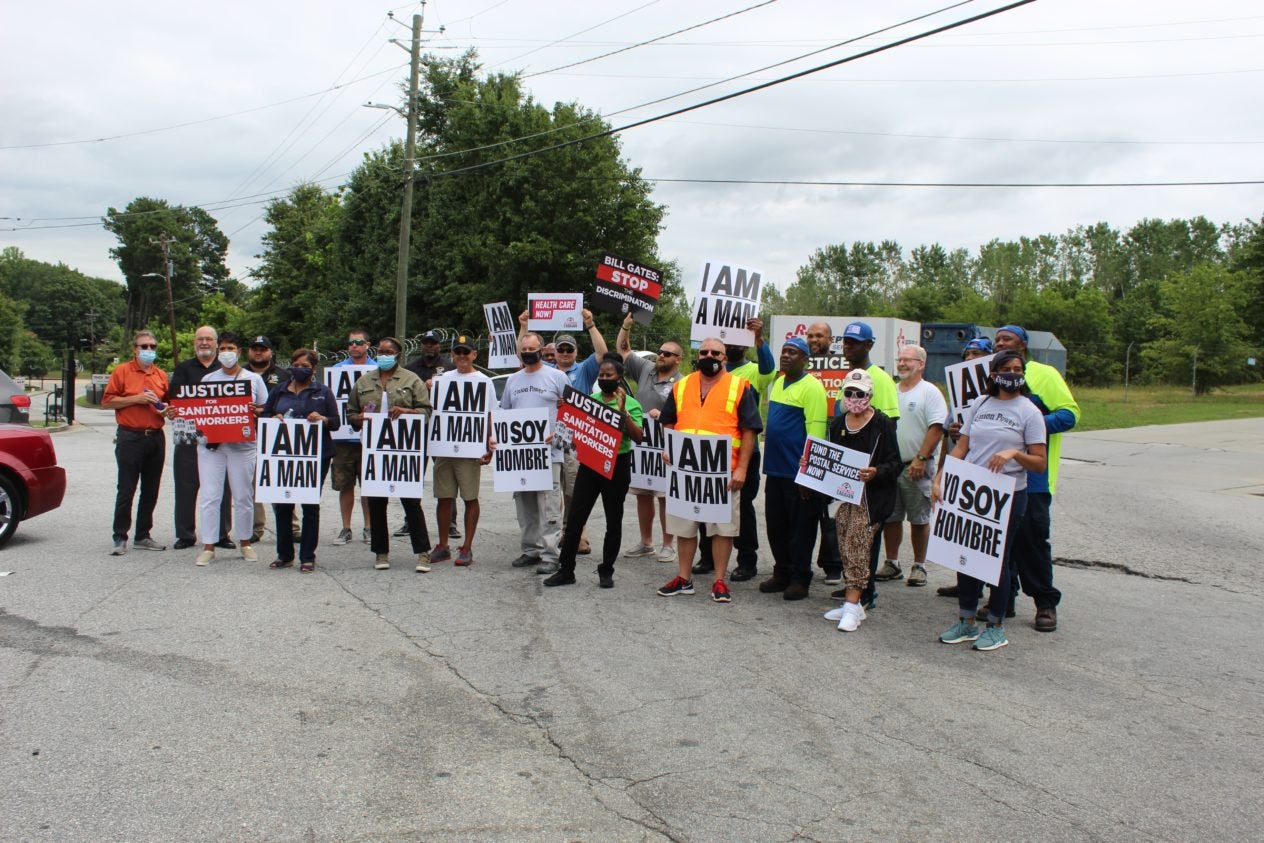 Teamsters joined with fellow union members in the nation's capital and across the country Wednesday to participate in the Workers First Caravan for Racial and Economic Justice, a massive mobilization calling for bold policies to confront the coronavirus pandemic, an economic free fall and long-standing structural racism.
Some 1,000 cars met up at locations in Silver Spring, Md. and Arlington, Va. before heading to Capitol Hill, where they drove around the U.S. Capitol demanding passage of the HEROES Act, which would boost worker safety rules, secure pensions and make necessary funds available to state and local governments to keep them up and running and their workers employed.
Randi Weingarten, president of the American Federation of Teachers, said lawmakers must do more to address these challenges facing essential workers, who are disproportionately people of color.
"When we say justice of all, we mean justice for all," she said. "We cannot move forward if people don't feel safe in their homes and in the streets."
Besides the Teamsters, the caravan was organized by AFSCME, AFT, the Painters Union, UFCW, UNITE HERE and the AFL-CIO. Similar protests were held across all 50 states and Puerto Rico.
In Atlanta, Local 728 members joined with brothers and sisters at Unite Here and other members of the Atlanta-North Georgia Labor Council to hold a protest outside Republic Services Bankhead facility. The protest followed a caravan of union members at the Georgia Capitol where workers called on public officials to demand racial and economic justice for Atlanta workers.
The caravan ended at Republic Services and union members from throughout the city came to support the Teamsters in their calling out of management for unjust termination and layoffs, as well as the overall unfair treatment, of Black workers at the company.
"I've been dealing with this company for 18 years, and every year it gets worse. I could go on all day about this company's horrendous record of anti-union behavior and corporate greed. But I'm here today to talk about race," said Chuck Stiles, Teamsters Waste Division Director. "It's time Republic Services understands that this fight is more than a union fight, it's a moral fight."
Republic's decision to terminate and lay off African-American workers without just cause only further affirms the company's corrupt practices and heedless leadership, Stiles noted.
In addition to calling out Republic Services for its mistreatment of Black workers, Stiles also called on Atlanta City Council to reevaluate the private companies that have been contracted out in the city, specifically in communities around Hartsfield-Jackson Airport.
"Black lives matter means Black livelihoods matter! Atlanta City Council, do you not see what's the matter here? This community has suffered enough at the will of employers like Republic and other private employers that have been contracted out at the expense of hardworking Atlantans," Stiles said. 
Standing behind Stiles, workers held signs that read "Labor in Defense of Black Lives," "Black Livelihoods Matter" and "Black Jobs Matter," as well as the iconic "I Am A Man" signs.
« Previous
Next »