Teamsters Across the Country Strike for Black Lives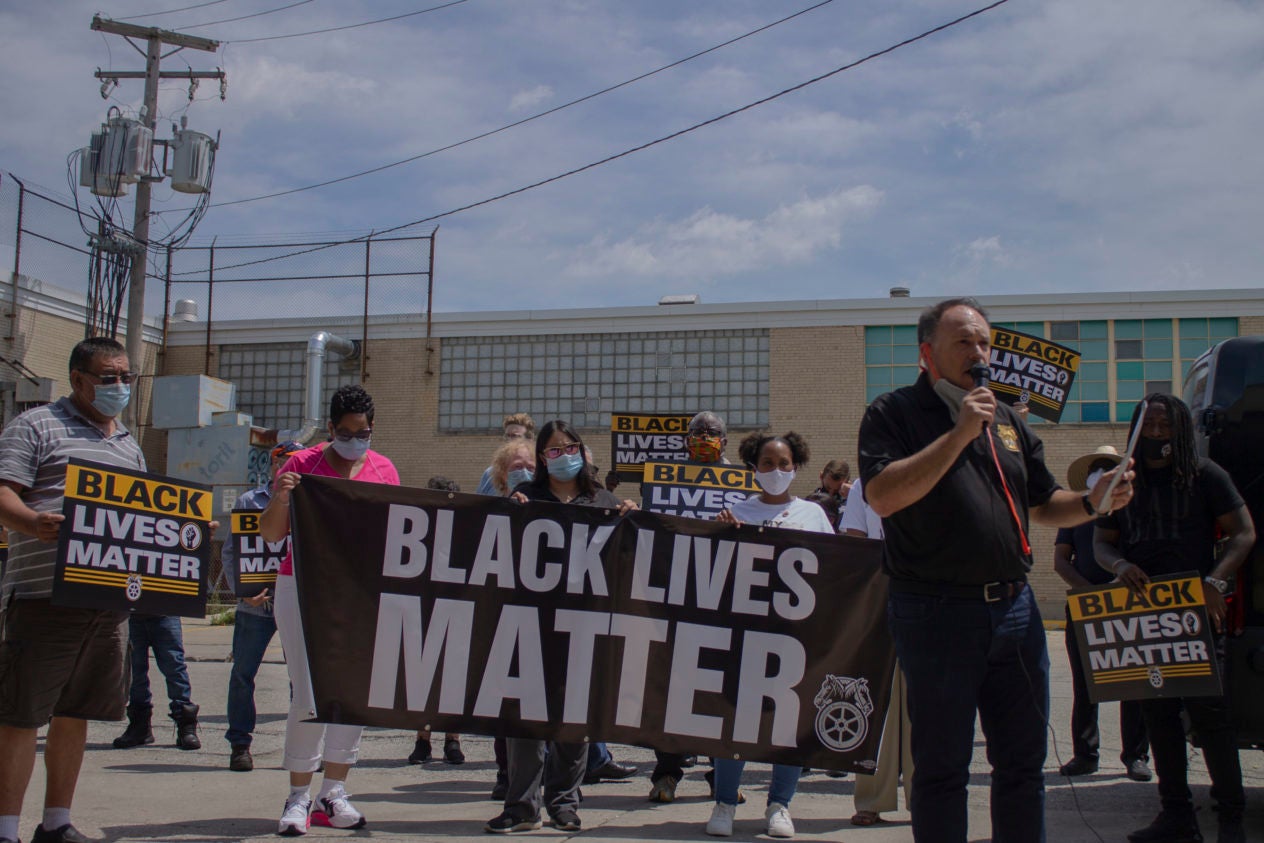 Local unions in 15 cities joined social justice organizations and other major labor unions today for nationwide walkout against systemic racism
Press Contact: Galen Munroe Phone: (202) 439-7427 Email: gmunroe@teamster.org
(NATIONWIDE) – Today workers with the International Brotherhood of Teamsters joined other major national labor organizations, leading racial and social justice groups, and activists in the national Strike for Black Lives. Hundreds of Teamsters across sectors held protests in 15 cities across the U.S., joined by thousands more who walked off of their jobs for eight minutes and 46 seconds in honor of George Floyd, Breonna Taylor, and so many other Black people who are victims of police violence.
Teamsters join the national movement in confronting systemic racism, demanding solutions from government and corporations that center communities of color and dismantle racist policies.
"The International Brotherhood of Teamsters was founded on the principle of winning justice for all workers, and that cannot happen unless we dismantle racism and racist systems that continue to hold Black workers back," said Marcus King, Director of the Human Rights and Diversity Commission at the International Brotherhood of Teamsters.
"Teamsters have been putting their lives on the line throughout the COVID pandemic, doing some of the most essential jobs to keep our economy and society running. Today, we're proud to stand with our Black employees, families and the entire Black community to say that their lives unequivocally matter. We are taking action today to demand greater protections for these workers, and all working people across the country. That means ending systematic racism and economic exploitation, including raising wages, providing healthcare, sick leave and ensuring every worker has the right to form a union no matter where they work."
« Previous
Next »