Virginia Creates Model for COVID-19 Workplace Protections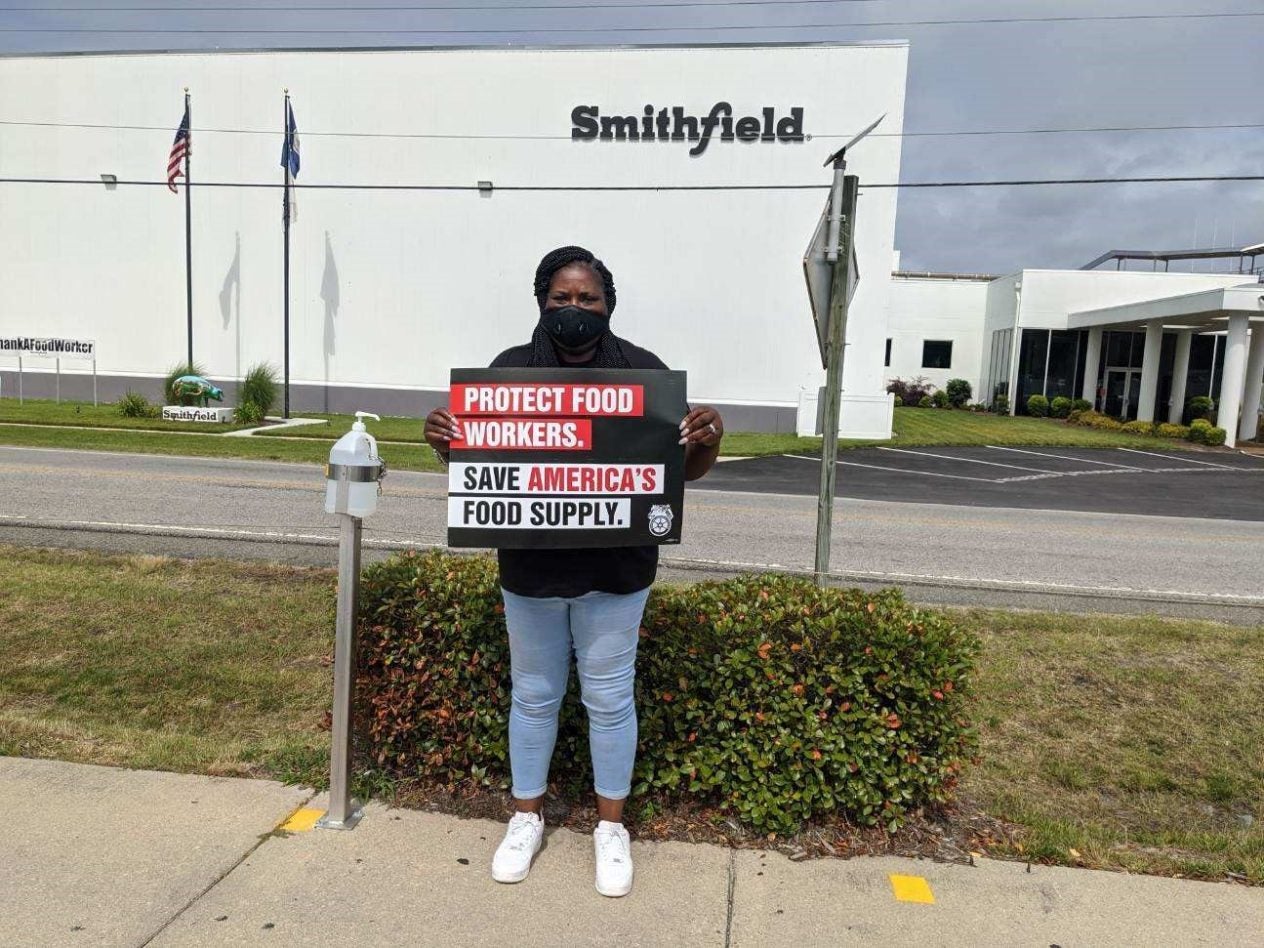 Virginia became the first state in the nation to establish workplace safety coronavirus standards last week, a move demanded by workers, grassroots organizations and unions like the Teamsters in the Old Dominion and one that should serve as a foundation for a model for elected officials in other states so that hardworking Americans everywhere are protected on the job.
The Virginia Department of Labor and Industry's Safety and Health Codes Board voted July 15 to approve an emergency temporary standard on infectious disease prevention after Gov. Ralph Northam (D) directed the creation of enforceable regulations in May. The standards will remain in effect for six months but can be made permanent through a process defined in state law.
As part of the standard, employers must:
Mandate social distancing rules and face coverings for employees in customer-facing positions when social distancing isn't possible.
Provide access to hand washing or hand sanitizer, and regularly clean high-contact surfaces.
Contact all employees within 24 hours if a co-worker tests positive for coronavirus.
Bar workers known or suspected to have contracted COVID-19 from reporting to work for 10 days or until they have had two consecutive negative tests for the virus.
But all of this would not have happened if workers in Virginia's food chain industry hadn't stood up to demand safer conditions in April, and if workers, community organizations and labor unions hadn't pushed back on efforts by the poultry industry earlier this month to water down the new rules.
Jason Yarashes, lead attorney and program coordinator for the Legal Aid Justice Center, said it was poultry workers on Virginia's Eastern Shore and Shenandoah Valley who took the lead in the fight, holding car rallies in both locales in late April that helped galvanize the effort. At the same time, they joined with activists to petition Gov. Northam in seeking an emergency standard.
Northam ultimately asked for the standard to be drafted, and the Safety and Health Codes Board solicited comments and held four hearings before it was ultimately approved over concerns from poultry industry officials.
"It says a lot about what the voice of workers can really mean," Yarashes said. "This was an emergency within an emergency. COVID is terrible, but it opened workers' eyes."
Other groups joining in the fight to secure the temporary standard were the Virginia AFL-CIO, the Virginia Interfaith Center, Community Solidarity with Poultry Workers, Virginia Organizing and the National Employment Law Center.
Assisted by Northern Virginia Labor Federation President Virginia Diamond, the Teamsters delved in and gave a greater voice to its 3,000 food processing workers particularly impacted in the state. The union argued Virginia should enshrine the science-based safety standards into law so workers, communities and business in the Old Dominion could be protected. Now all workers there can benefit.
"For too long, workers in Virginia have been marginalized," said Brian Peyton, political coordinator at Teamsters Joint Council 83. "More often than not, their voices were not heard. It is for this reason Joint Council 83 has worked hard to increase Teamster political presence and power in Virginia. All workers deserve to be treated with dignity and respect. The recent victory for Virginia workers shows the power of persistence. When working people are organized, focused and dedicated, there is nothing we can not accomplish."
Ritchie Brooks, Vice President of Teamsters Joint Council 55, said, "The COVID-19 pandemic has taught Americans just how essential some jobs are. This victory for Virginia workers shows exactly what can be accomplished when powerful coalitions stick together for a common good."
But the effort doesn't end there. The Teamsters are bringing the fight for beefed up safety regulations not only to states like Colorado, Oregon, Wisconsin and California, but the nation's capital as well, where the union has joined with other labor allies in pushing for a temporary standard overseen by the Occupational Safety and Health Administration.
And the fight in Virginia isn't over either. The new standards are very helpful but more standards targeting the especially serious COVID-19 safety and health concerns of Virginia workers in food processing and distribution must be addressed to secure the food supply chain.
Hardworking Americans and their communities deserve to have their health protected while earning a living to support their families.
« Previous
Next »