COVID-19 News Updates for July 27, 2020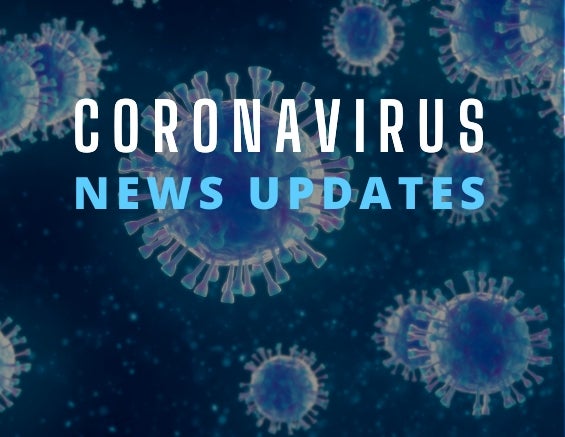 White House Updates
Phase 3 Clinical Trial of Investigational Vaccine for COVID-19 Begins (HERE)
"Thanks to President Trump's leadership and the hard work of American scientists, the investigational vaccine developed by NIH and Moderna has reached this Phase 3 trial at record pace," said HHS Secretary Alex Azar. "Operation Warp Speed is supporting a portfolio of vaccines like the NIH/Moderna candidate so that, if the results of clinical trials meet FDA's gold standard, these products can reach Americans without a day's delay."
NIH/ Moderna Phase 3 Trial of COVID-19 (HERE)
Dr. Anthony Fauci and Dr. Stephen Hoge discuss a Phase 3 clinical trial for a COVID-19 vaccine.
HHS Reserves and Rapidly Expands Manufacturing Capacity for COVID-19 Vaccines at Texas Center for Innovation in Advanced Development and Manufacturing (HERE)
The U.S. Department of Health and Human Services today reserved the available advanced manufacturing capability and capacities of the Center for Innovation in Advanced Development and Manufacturing (CIADM) at the Texas A&M University System for use in manufacturing COVID-19 vaccines. The task order to the CIADM includes accelerating expansion of that manufacturing capacity for potential COVID-19 vaccines.
HHS and DOD Invest $7.6M in Hologic to Expand Production of Custom Sample Collection and Processing Consumables for COVID-19 Tests (HERE)
As part of an ongoing collaboration between the U.S. Department of Health and Human Services (HHS) and the U.S. Department of Defense (DOD), the two departments awarded an undefinitized contract action with a ceiling of $7.6 million awarded to Hologic Inc. to expand production of custom sample collection and processing consumables for COVID-19 testing.
FDA Reiterates Warning About Dangerous Alcohol-Based Hand Sanitizers Containing Methanol, Takes Additional Action to Address Concerning Products (HERE)
The U.S. Food and Drug Administration continues to warn consumers and health care professionals not to use certain alcohol-based hand sanitizers due to the dangerous presence of methanol, or wood alcohol – a substance often used to create fuel and antifreeze that can be toxic when absorbed through the skin as well as life-threatening when ingested.
FDA Authorizes First Diagnostic Test for Screening of People without Known or Suspected COVID-19 Infection (HERE)
Today, the U.S. Food and Drug Administration reissued the LabCorp COVID-19 RT-PCR Test emergency use authorization (EUA) to include two new indications for use: testing for people who do not have COVID-19 symptoms or who have no reason to suspect COVID-19 infection, and to allow pooled sample testing.
Weekly Update: DHS Response to COVID-19 (HERE)
The Department of Homeland Security (DHS) and its committed workforce cross more than a dozen offices. For months, DHS has taken on the challenges presented by COVID-19 and continues to remain focused on security and safety for the American people. The Department and its components continue to prove its resiliency in the face of adversity to ensure a safe, secure, and prosperous Homeland for the American people.
ICYMI: U.S. Department of Labor Acts to Help American Workers and Employers during the Coronavirus Pandemic (HERE)
Last week, the U.S. Department of Labor took a range of actions to aid American workers and employers as our nation combats the coronavirus pandemic.
USDA Launches New Farmers.gov Features to Help Farmers Hire Workers (HERE)
U.S. Secretary of Agriculture Sonny Perdue today announced new features on the U.S. Department of Agriculture's (USDA) Farmers.gov website designed to help facilitate the employment of H-2A workers.
Register for the DOT Opportunity Zones Program Update Webinar (HERE)
The United States Department of Transportation's (DOT) Office of Small and Disadvantaged Business Utilization (OSDBU) invites you to participate at the Department's "Opportunity Zones Program" Updates Webinar to be held on Wednesday, July 29th. The webinar will start promptly at 2:00 pm, EDT. This webinar will update the public on the recent pandemic of COVID-19, and its impact on the Opportunity Zones program within the U.S. Department of Transportation.
U.S. Department of Commerce Continues to Invest Cares Act Funding to Boost Economic Development Programs Critical to Helping Communities Respond to Coronavirus (HERE)
EDA CARES Act Recovery Assistance, which is being administered under the authority of the bureau's flexible Economic Adjustment Assistance (EAA) program, provides a wide-range of financial assistance to eligible communities and regions as they respond to and recover from the impacts of the coronavirus pandemic. For complete information, please visit EDA CARES Act Recovery Assistance page.
For the most up-to-date information, please see the CDC's website: www.coronavirus.gov.
« Previous
Next »