COVID-19 News Updates for July 24, 2020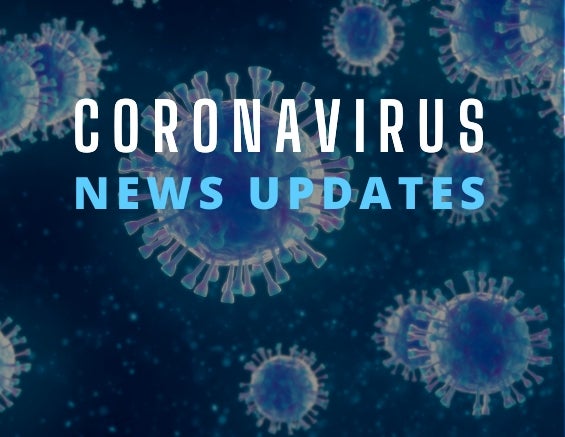 White House Updates
Trump Administration Announces Historic Action to Lower Drug Prices for Americans (HERE)
Today, President Donald Trump took historic action to deliver lower prescription drug prices to American patients. The President signed four Executive Orders on drug pricing directing the Secretary of Health and Human Services (HHS) to take several steps to deliver for American patients lower costs on prescription drugs, including insulin and epinephrine, and ensure Americans are getting the lowest price possible for their drugs.
Fact Sheet: Trump Administration Accomplishments to Empower Americans with Disabilities (HERE)
To mark the 30th anniversary of the Americans with Disabilities Act, HHS has compiled some of the achievements under President Trump to empower, support, and protect Americans with disabilities, made possible by work at HHS, by our partners in state and local government, and by advocates and Americans with disabilities.
HHS Marks the 30th Anniversary of the Americans with Disabilities Act (HERE)
"The Trump Administration has made it a priority to protect the rights of Americans with disabilities and strengthen the supports and services they need to live in the community. We've fought to ensure equal access to healthcare by preventing Americans with disabilities from being denied access to organ transplants and COVID-19 treatment. We've worked to protect the rights of Americans with disabilities to be parents, we've improved and expanded services that support independent living, and we've launched an unprecedented effort on new employment opportunities for people with disabilities. Our commitment to equality under the law will continue to define the Trump Administration's work in healthcare and human services."
The 30th Anniversary of the Americans with Disabilities Act (HERE)
"CDC is committed to protecting the health and well-being of people with disabilities in our public health efforts," said CDC Director Robert R. Redfield, M.D. "Addressing the current pandemic, CDC has heightened our efforts during the COVID-19 response to ensure that people with disabilities are represented in our guidance and have access to important public health information. We continue to work closely with our partners to deliver essential information to individuals with disabilities and their families and are creating a variety of web resources in accessible formats, including American Sign Language."
USDA Announces a Third Round of Farmers to Families Food Box Program Purchases (HERE)
U.S. Secretary of Agriculture Sonny Perdue today announced the U.S. Department of Agriculture (USDA) will launch a third round of Farmers to Families Food Box Program purchases with distributions to occur beginning by September 1 with completion by October 31, 2020. The purchases will spend the balance of $3 billion authorized for the program. So far, over 46 million Farmers to Families Food Boxes have been invoiced and delivered.
Op-Ed by Wilbur Ross and Eugene Scalia: America's Broad-Based Effort to Get Workers Better Jobs (HERE)
"Most important, the president will continue to pursue the pro-growth policies that created a record job market for American workers before coronavirus arrived. In February of this year, unemployment was at 3.5 percent, 7 million jobs had been created since the President's inauguration, and wages were rising — and rising more quickly for lower wage workers."
ICYMI: FEMA Prepared to Respond During COVID-19 (HERE)
Earlier today, FEMA Administrator Pete Gaynor spoke to Good Morning America about actions Americans can take to help stop the spread of COVID-19, and how the agency is prepared for hurricane season.
Trump Administration Partners with Central American Leaders to Address Health, Safety and Border Security Issues (HERE)
Today, the U.S. Department of Homeland Security convened a virtual version of the XIII edition of the Meeting of Ministers and Secretaries of Security of Honduras, Guatemala, El Salvador, Costa Rica, Panama and the Department of Homeland Security of the United States of America otherwise known as the Regional Security Conference (RSC).
Register for the DOT Opportunity Zones Program Update Webinar (HERE)
The United States Department of Transportation's (DOT) Office of Small and Disadvantaged Business Utilization (OSDBU) invites you to participate at the Department's "Opportunity Zones Program" Updates Webinar to be held on Wednesday, July 29th. The webinar will start promptly at 2:00 pm, EDT. This webinar will update the public on the recent pandemic of COVID-19, and its impact on the Opportunity Zones program within the U.S. Department of Transportation.
U.S. Department of Commerce Continues to Invest Cares Act Funding to Boost Economic Development Programs Critical to Helping Communities Respond to Coronavirus (HERE)
EDA CARES Act Recovery Assistance, which is being administered under the authority of the bureau's flexible Economic Adjustment Assistance (EAA) program, provides a wide-range of financial assistance to eligible communities and regions as they respond to and recover from the impacts of the coronavirus pandemic. For complete information, please visit EDA CARES Act Recovery Assistance page.
For the most up-to-date information, please see the CDC's website: www.coronavirus.gov.
« Previous
Next »