COVID-19 News Updates for July 29, 2020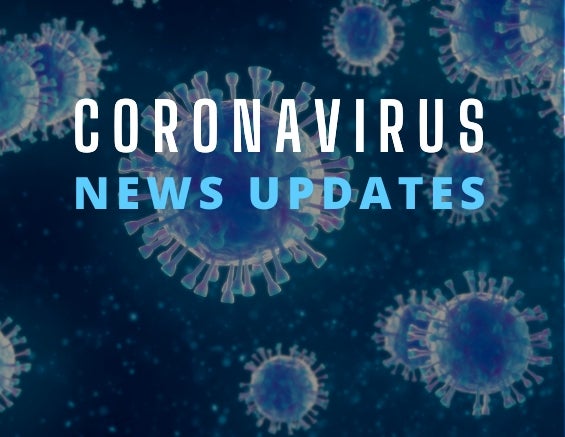 Operation Warp Speed
The President is using all available means to ensure safe vaccines, therapeutics, and diagnostics are developed, manufactured, and distributed in unprecedented time and scale in response to COVID-19.
Earlier this year, President Trump launched Operation Warp Speed, a groundbreaking partnership between the Federal Government, scientific community, and private sector to develop and deliver vaccines in record time.

Operation Warp Speed's goal is to produce and deliver 300 million doses of safe and effective vaccines with the initial doses available by January 2021.

The Administration has made large investments in multiple vaccine candidates to provide financial infrastructure for mass manufacturing, in parallel with late-stage clinical trials.
Operation Warp Speed has invested in more than five vaccines and teamed up with multiple pharmaceutical companies to safely produce as many effective vaccines as possible.
A number of vaccine candidates have shown promising early clinical results and are either in or starting Phase 3 clinical trials, including AstraZeneca, Moderna, and Pfizer.
White House Updates
HHS Secretary's Report Calls for Congressional Action to Combat Surprise Billing and Promote Price Transparency (HERE)
Today, the U.S. Department of Health and Human Services released the HHS Secretary's Report on Addressing Surprise Billing. The report, called for in Section 7 of President Trump's Executive Order 13877, Improving Price and Quality Transparency in American Healthcare to Put Patients First, outlines critical steps, including Congressional action, to implement the Administration's principles on surprise billing.
What is a Phase 3 Clinical Trial for a Vaccine Candidate? (HERE)
Through the ACTIV program, NIH is working with many partners to develop a safe and effective vaccine for COVID-19. Learn how candidate vaccines are tested through the different phases of clinical trials.
Treasury and United States Postal Service Reach Agreement on Terms of CARES Act Loan (HERE)
Today the U.S. Department of the Treasury announced that it had reached an agreement with the United States Postal Service (USPS) on the material terms and conditions of a loan of up to $10 billion to the USPS under Section 6001 of the Coronavirus Aid, Relief, and Economic Security (CARES) Act. The loan will be documented in an agreement to be developed and executed by Treasury and the USPS.
Secretary DeVos Awards More than $180 Million to States Rethinking K-12 Education to Better Meet Students' Needs During Coronavirus Disruption (HERE)
U.S. Secretary of Education Betsy DeVos announced today more than $180 million in new grant funding will be awarded to 11 states rethinking education to better serve students during the COVID-19 pandemic. The Rethink K-12 Education Models Grant will support states' efforts to create new, innovative ways for students to continue learning in ways that meet their needs.
Farmers to Families Food Box Program Reaches 50 Million Boxes Delivered (HERE)
U.S. Secretary of Agriculture Sonny Perdue announced today that the U.S. Department of Agriculture's (USDA) Farmers to Families Food Box Program has distributed over 50 million food boxes in support of American farmers and families affected by the COVID-19 pandemic.
CARES Act Air Service Exemptions for Hawaiian Airlines and Silver Airways Extensions (HERE)
Today, the U.S. Department of Transportation is acting on requests from Hawaiian Airlines and Silver Airways for exemption from the CARES Act airline service obligations announced in Order 2020-4-2. This is the fourth request of Hawaiian Airlines to extend its exemption to suspend service temporarily to Pago Pago, American Samoa from August 1 through August 31, 2020.
FDA Posts New Template for At-Home and Over-the-Counter Diagnostic Tests for Use in Non-Lab Settings, Such as Homes, Offices or Schools (HERE)
Today, the U.S. Food and Drug Administration posted a new template for commercial developers to help them develop and submit emergency use authorization (EUA) requests for COVID-19 diagnostic tests that can be performed entirely at home or in other settings besides a lab, such as offices or schools, and that could be available without a prescription.

FDA Coronavirus (COVID-19) Update Daily Roundup – July 28, 2020 (HERE)
UPDATE: The United States Continues to Lead the Global Response to COVID-19 (HERE)
New foreign assistance funding commitments continue to bolster the unparalleled global leadership of the United States in response to COVID-19. The U.S. Government (USG) has allocated $20.5 billion to benefit the international response, including commitments for the development of vaccines and therapeutics, preparedness efforts, and foreign assistance. We continue to ensure that the substantial U.S. funding and scientific efforts on this front remain a central and coordinated part of the worldwide effort against this deadly virus. Importantly, our global efforts in the face of COVID-19 build upon decades of U.S. investment in life-saving health and humanitarian assistance. We are achieving real results, helping nations around the world respond to COVID-19 and thereby protecting the homeland.
U.S. Department of Commerce Continues to Invest Cares Act Funding to Boost Economic Development Programs Critical to Helping Communities Respond to Coronavirus (HERE)
EDA CARES Act Recovery Assistance, which is being administered under the authority of the bureau's flexible Economic Adjustment Assistance (EAA) program, provides a wide-range of financial assistance to eligible communities and regions as they respond to and recover from the impacts of the coronavirus pandemic. For complete information, please visit EDA CARES Act Recovery Assistance page.
For the most up-to-date information, please see the CDC's website: www.coronavirus.gov.
« Previous
Next »