An Update from Passenger Transportation Division Director Rick Middleton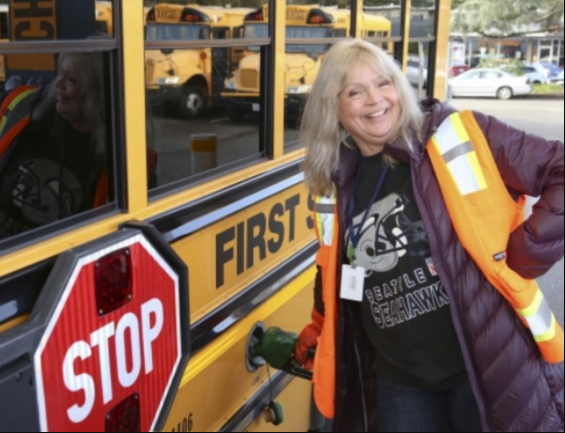 As the beginning of the school year approaches, many of you probably have a lot of concerns about what's happening next. Rest assured that the Passenger Transportation Division is doing everything it can to assist you in navigating this very trying time.
Those of you working as school bus drivers and monitors are probably quite concerned about what next school year will bring. Some of you are going back to school right on schedule, some of you aren't going back until later this year and some might not go back at all. If your school district has indicated that they are not going back to school on schedule, please reach out to the shop steward or business agent of your local union for more details.
For those of you who are going back to school, the IBT Passenger Transportation Division has been working closely with your local union to ensure that your employer and school district do everything that they need to do to ensure your safety. In many school districts we have already negotiated memorandums of understanding (MOUs) that guarantee safety precautions against COVID-19 for students, drivers and monitors in writing. We have also sent letters to every school district that is resuming operations in the fall demanding that they abide by social distancing protocol, PPE recommendations and the various other accommodations that are necessary to protect school bus drivers and monitors from COVID-19.
The pandemic hasn't stopped Teamsters from ratifying industry-leading contracts in the school bus and transit sectors. MV Transportation workers in the Seattle area recently ratified their first contract with Teamsters Local 174. Most notably, the Teamsters our newest national master agreement with the First Student. The contract covers over 20,000 Teamsters at the company through March of 2021. At that point we will begin bargaining on a five-year successor agreement; negotiations will cover only long-term benefits and other articles that were not modified by this one.
In spite of the turmoil that has engulfed our lives and our country, Teamsters like you demonstrate the resolve, bravery and solidarity that embodies the values of our union by performing work that is essential to the American way of life.
With Solidarity,
Rick Middleton
Director, IBT Passenger Transportation Division
« Previous
Next »