COVID-19 News Updates for August 14, 2020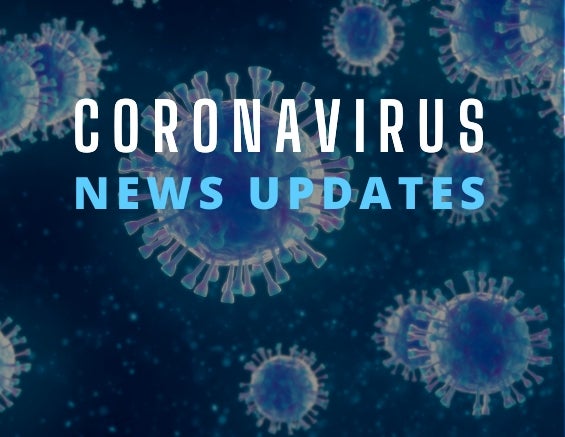 White House Updates
Trump Administration Collaborates with McKesson for COVID-19 Vaccine Distribution (HERE)
Under the leadership of President Trump, the U.S. Department of Health and Human Services (HHS) and Department of Defense (DoD), in support of Operation Warp Speed (OWS) announced today that McKesson Corporation will be a central distributor of future COVID-19 vaccines and related supplies needed to administer the pandemic vaccinations.
Trump Administration to Begin Distributing $1.4 Billion in Relief Funds to Certain Children's Hospitals (HERE)
Today under the leadership of President Trump, the U.S. Department of Health and Human Services (HHS), through the Health Resources and Services Administration (HRSA), is announcing an additional $1.4 billion in targeted distribution funding to almost 80 free-standing children's hospitals nationwide. As the healthcare system continues to grapple with the financial hardships caused by the coronavirus disease 2019 (COVID-19), children's hospitals have been uniquely impacted.
SAMHSA Statement Regarding CDC's MMWR on Mental Health, Substance Use, and Suicidal Ideation during the COVID-19 Pandemic (HERE)
The Assistant Secretary for Mental Health and Substance Use, Dr. Elinore McCance-Katz, has warned of the emergence of increased mental health and substance use issues since the start of the pandemic. SAMHSA has made increased investments in treatment provision through the CARES Act funding.
USU/WRB Dept. of Medicine Virtual Grant Rounds: Overview of the COVID-19 Pandemic (HERE)
NIH's National Institute of Allergy and Infectious Diseases Director Dr. Anthony Fauci discusses the COVID-19 pandemic and the research response with LTC Jason Blaylock, MD, Chief of Medicine at Walter Reed National Military Medical Center as part of their Virtual Grand Rounds.
Monoclonal Antibodies (HERE)
In August of 2020 NIH launched clinical trials to investigate the use of monoclonal antibodies as a potential treatment for COVID-19. Learn more about how monoclonal antibodies and how they are used to treat disease in this video.
FDA Coronavirus (COVID-19) Update Daily Roundup – August 14, 2020 (HERE)
The U.S. Food and Drug Administration continues to announce actions taken in its ongoing response effort to the COVID-19 pandemic.
IRS Takes New Steps to Ensure People with Children Receive $500 Economic Impact Payments (HERE)
The Internal Revenue Service continues to look for ways to help people who were unable to provide their information in time to receive Economic Impact Payments for their children. As part of that effort, the Internal Revenue Service announced today it will reopen the registration period for federal beneficiaries who didn't receive $500 per child payments earlier this year. The IRS urges certain federal benefit recipients to use the IRS.gov Non-Filers tool starting August 15 through September 30 to enter information on their qualifying children to receive the supplemental $500 payments.
SBA Announces New Reduced 504 Loan Debenture Rates (HERE)
The U.S. Small Business Administration announced the updated interest rates for the 504 Loan Program offered by Certified Development Companies (CDC). Small businesses can now apply for the lowest interest rates since July 2018 as the program is now allowing 20 and 25-year interest rates at 2.214% and 2.269%, respectively. "These are very encouraging terms and very supportive of our nation's goal to bounce-back from COVID-19," said William Manger, SBA Chief of Staff and Associate Administrator for the Office of Capital Access.
Secretary Carson Approves New Uses for Communities' Coronavirus Relief Funds (HERE)
U.S. Department of Housing and Urban Development (HUD) Secretary Ben Carson today announced new flexibilities states and local government can use in order to best utilize Community Development Block Grant (CDBG-CV) funds appropriated by the CARES Act, as well as other federal funds, to support their communities in the wake of the coronavirus outbreak. To date, HUD has provided over $3 billion in CDBG-CV funds nationwide to help communities' combat coronavirus and alleviate economic hardship. HUD is also providing flexibility to communities who want to utilize their existing, non-CARES Act federal dollars to support their coronavirus recovery efforts.
U.S. Department of Labor and North American Meat Institute Establish Alliance to Protect Meatpacking Workers (HERE)
The U.S. Department of Labor's Occupational Safety and Health Administration (OSHA) has signed an alliance with the North American Meat Institute (NAMI) to provide information, guidance and access to training resources for protecting workers in the meatpacking and processing industry from exposures to the coronavirus.
McDonald's Franchisee Pays Back Wages to Employee Denied Paid Sick Leave to Care for Child after Coronavirus Closed Childcare Facility (HERE)
The operator of a McDonald's franchise restaurant in Louisville, Kentucky, has paid $1,135 in back wages to an employee after the employer failed to pay an employee for expanded family and medical leave to care for her child when coronavirus led to the closure of their childcare.
U.S. Department of Commerce Continues to Invest Cares Act Funding to Boost Economic Development Programs Critical to Helping Communities Respond to Coronavirus (HERE)
EDA CARES Act Recovery Assistance, which is being administered under the authority of the bureau's flexible Economic Adjustment Assistance (EAA) program, provides a wide-range of financial assistance to eligible communities and regions as they respond to and recover from the impacts of the coronavirus pandemic. For complete information, please visit EDA CARES Act Recovery Assistance page.
DOD Official Discusses Conditions-Based Reopenings, Future of Telework (HERE)
Conditions-based reopenings have worked well for the Defense Department to date, and the undersecretary of defense for personnel and readiness anticipates the same stringent requirements will remain in place. Matthew Donovan, whose Pentagon office is the epicenter of DOD's anti-COVID-19 fight, said he is pleased with the way service members and their families have responded to the pandemic. He put the experience in context during a socially distanced interview in his Pentagon office.
For the most up-to-date information, please see the CDC's website: www.coronavirus.gov.
« Previous
Next »