A Message From Teamsters Health Care Division Director Nina Bugbee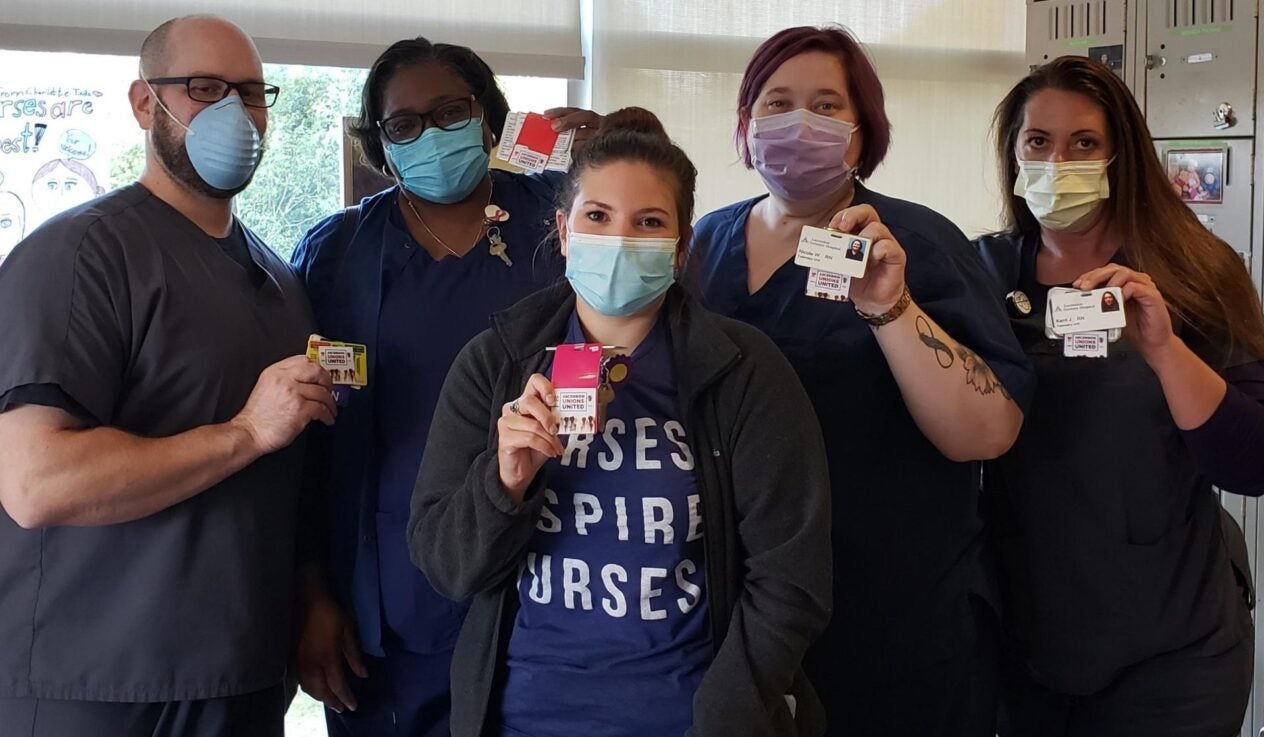 As COVID-19 continues to impact communities across the country, Teamster health care workers are at the forefront of the fight against this pandemic.
The Teamsters Health Care Division is in constant communication with local unions and members to ensure Teamster health care workers are represented in the workplace.
As an update on current negotiations, approximately 225 Teamster nurses with Local 690 in Spokane are in negotiations and rallying together for a fair first contract at St. Joseph's Medical Center in Lewiston, Idaho.
There are also ongoing negotiations for 1,000 nurses at Ascension Genesys who are members of Local 332 in Flint, Michigan.
We are continuing to organize health care workers during this time when the value of a union for health care workers is more apparent than ever.
We are well aware that when it comes to contract negotiations, there are some hospitals and medical centers that benefit from millions in government stimulus funds due to COVID-19, but will turn around and cry poor at the bargaining table.
It is never the time, but now is certainly not the time, for health care workers to have to fight for safe staffing ratios, PPE or reasonable and safe hours of work. This is not the time for hands-off management, excessive executive compensation and nickel and diming.
The Health Care Division will continue to advocate for the highest standards and work with our Teamster local unions to ensure this happens at the table.
To that end, the Division recently introduced and published a message from Carl Pecoraro, Health Care Division Central Region Representative and Secretary-Treasurer of Local 507. IBT regional reps are here to support local unions' efforts. We plan to continue posting introductions to regional reps on this website.
The Teamsters Health Care Division represents more than 50,000 Teamster members who are critical to our health care system, working in hospitals, nursing homes, wellness centers, the American Red Cross and more. We are here to serve you—Teamster local unions and members!
The Teamsters Safety and Health Department has put together a COVID-19 fact sheet, including CDC and OSHA guidance. You can view the fact sheet here.
View also the fact sheet for EMS workers here.
Please visit www.teamster.org, www.facebook.com/teamsters, @Teamsters on Twitter, and continue to monitor the Teamsters Health Care Division page for updates.
« Previous
Next »