Construction Division Update for September 17, 2020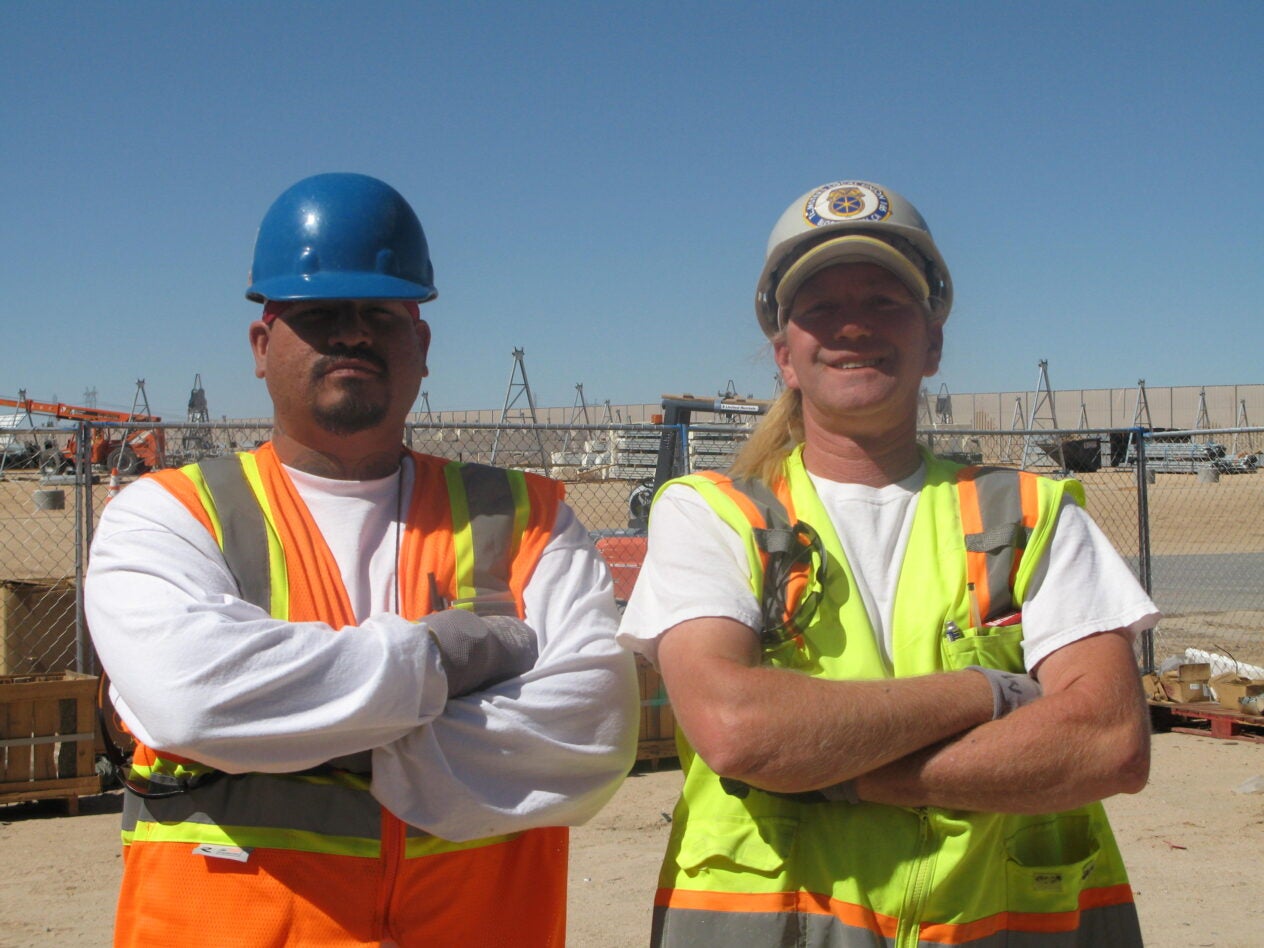 Construction Division Update from the Director, Marion (Bubba) Davis
Building construction sites are booming and the Teamsters Building Material and Construction Trade Division is growing. Construction companies are trying to finish up work before the colder winter months when most outdoor construction is at a standstill. And, our division has recently grown due to organizing victories at Local 79 in Florida where two units of CEMEX workers voted to become Teamsters. Also, Joint Council 7 in San Francisco has a new contract covering hundreds of drivers for Ready Mix. This contract has many improvements in wages and benefits. Here is a link to a video as part of our Demand Your Worth organizing campaign.
Our members working at the Tennessee Valley Authority (TVA), alongside many other union tradespeople such as the boilermakers, laborers and pipefitters, have been consistently performing their duties despite the pandemic. Those of our members working in this career have been part of the army of workers keeping the lights on for thousands of families – and therefore, ensuring the stable access to electricity that is critical to everyone. Recently, I joined Keith MacFarland, the president of the TVA's Trades and Labor Council for Annual Employees, in writing an op-ed praising our members and their brothers and sisters in the other trades. This article can be seen in the publication, The Tennessean.
On the national front, Teamster local unions representing workers in the growing pipeline construction industry voted to accept and approve the recently negotiated Teamsters National Pipeline Agreement. The agreement covers more than 4,500 workers nationwide. This three-year agreement represents a total economic package increase of nearly 12 percent, which is far greater than the non-Teamster trades were able to negotiate.
Also, a newspaper in Montana, Cut Bank Pioneer Press, recently reported on one of our successes there – training for pipeline construction workers. The Teamsters National Pipeline Training Fund (TNPTF) was a part-sponsor of the CDL driver certification courses that were taken by 10 tribe members at no charge to them. (CDL training would typically cost someone between $6 and $8,000) The article says, "The Teamsters and the TNPTF gives its members training, apprenticeship and job placement as a part of membership – a turnkey workforce development solution. The Teamsters also provide a recruitment solution, dispatching workers from a ready book of active, trained, deployable workers."
"We're partnering with Native American Tribes," said Mike LaBorde, Teamsters Pipeline Training Director, in the article. "There's a tremendous well of untapped talent, skill and work ethic here. We're always looking for ways to connect with Tribes, reach out to their young people and see if our career pathways are a good fit for them."
The Teamsters pipeline construction training program was also recently recognized by the PLCA as being the leading Union program within the National Pipeline Agreement (link to agreement). This is a tremendous boost for our program and I congratulate David Laborde, Mike Laborde and their team for continuing to provide quality training.
We want to honor one of our members, Craig Kirchner, a pipeline worker from Local 337 in Detroit who was recently killed while on the job. Brother Kirchner, a 14-year member who worked on numerous pipeline projects was working on the Saginaw pipeline and was killed at a construction site near Flint, Michigan. Craig was well known in the industry and at many worksites so his passing is especially difficult for many of us. Our thoughts and prayers are with members of his family.
Please keep safe during these unprecedented times and know that your Teamster brothers and sisters are here to support you.
« Previous
Next »