COVID-19 News Updates for September 1, 2020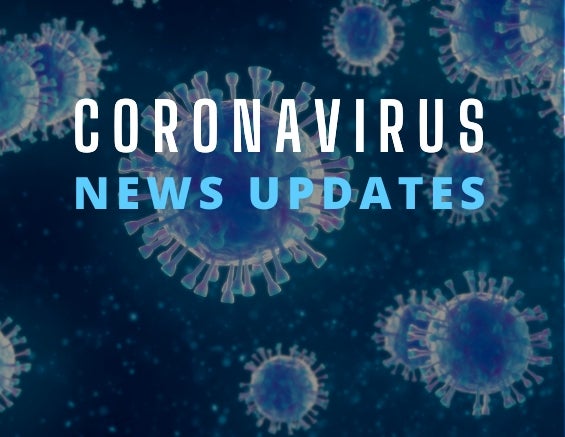 White House Updates
Federal Communications Commission, U.S. Department of Health and Human Services, and U.S. Department of Agriculture Team Up for Rural Health Initiative (HERE)
The Federal Communications Commission (FCC), U.S. Department of Health and Human Services (HHS), and U.S. Department of Agriculture (USDA) today announced that they have signed a Memorandum of Understanding to work together on the Rural Telehealth Initiative, a joint effort to collaborate and share information to address health disparities, resolve service provider challenges, and promote broadband services and technology to rural areas in America.
NIH-Supported Study to Track Prevalence and Impact of SARS-CoV-2 among Pregnant Women in Low- and Middle-Income Countries (HERE)
The National Institutes of Health has launched a study to track the prevalence and impact of SARS-CoV-2 infection among approximately 16,000 pregnant women in seven low- and middle-income countries. The study will follow women through pregnancy and 12 months after childbirth to compare maternal, fetal and newborn outcomes of participants who have been infected with the virus to those of pregnant women who have not been infected.
CMS Administrator Announces Proposal to Spur Innovation for America's Seniors, Participates in Roundtable Discussion Among Health Industry Leaders in Minneapolis (HERE)
On Monday, Seema Verma, Administrator of the Centers for Medicare & Medicaid Services (CMS), convened a roundtable discussion with Minnesota-area health care leaders to discuss ways to further increase the use of medical and health care innovation. The same day, under President Trump's leadership, CMS issued a proposed rule that unleashes innovative technology so Medicare beneficiaries have access to the latest, most cutting-edge devices.
FDA Coronavirus (COVID-19) Update Daily Roundup – September 1, 2020 (HERE)
The U.S. Food and Drug Administration continues to announce actions taken in its ongoing response effort to the COVID-19 pandemic.
DHS, USCIS to Modernize, Define the Collection of Biometrics (HERE)
The Department of Homeland Security today announced the imminent publication of a Notice of Proposed Rulemaking that proposes expanding department authorities and methods for collecting biometrics that will establish a defined regulatory purpose for biometrics.
Beware of Fraud and Scams (HERE)
When natural disasters occur, it is common to find people who want to take advantage of survivors by posing as official disaster aid workers or as relatives trying to help survivors complete their applications.
National Preparedness Month Encourages Preparedness for All Types of Emergencies (HERE)
This week marks the beginning of National Preparedness Month (NPM) and the Federal Emergency Management Agency is encouraging communities across the nation to prepare for all types of emergencies and disasters which can occur, often with little notice. As we continue to respond to COVID-19 and hurricanes in the mid-Atlantic, disasters don't wait and being prepared makes the difference in how we respond.
Statement of Secretary Steven T. Mnuchin Before the U.S. House Select Subcommittee on the Coronavirus Crisis (HERE)
"The bipartisan CARES Act is the biggest economic relief package in American history. Economic relief, totaling nearly $3 trillion, which is approximately 15% of GDP, is having a tremendous impact on the economy, leading to increases in jobs, retail sales, business activity and home sales. I also want to thank the Federal Reserve for its substantial work executing 13 unique 13(3) lending facilities."
HUD Welcomes Georgia Commission on Equal Opportunity to Fair Housing Assistance Program (HERE)
The Department of Housing and Urban Development announced today that the Georgia Commission on Equal Opportunity (GCEO) is joining the Fair Housing Assistance Program (FHAP) as an Interim Certified agency. GCEO is a state-level fair housing enforcement agency and is the only organization of its type serving the state. HUD's Fair Housing Assistance Program comprises state and local agencies that administer laws that provide rights and remedies that are substantially equivalent to those provided by the Fair Housing Act.
U.S. Secretary of Labor Eugene Scalia Highlights USMCA and Economic Recovery in Michigan and Illinois (HERE)
"The USMCA is a win for American workers and our economy, and an historic bipartisan achievement for President Trump," said U.S. Secretary of Labor Eugene Scalia. "By promoting growth in manufacturing, agriculture, and other sectors, the agreement will play a key role in powering our economy out of the job losses caused by the coronavirus pandemic. I'd like to thank Gentex Corporation and Nucor, two of many American companies that will benefit from the USMCA, for hosting me today."
U.S. Department of Labor Offers Webinar for Ohio Employers (HERE)
The U.S. Department of Labor's Wage and Hour Division (WHD) and its Occupational Safety and Health Administration (OSHA) will present a webinar for Ohio area employers and human resources professionals on the paid leave requirements of the Families First Coronavirus Response Act (FFCRA) and safety guidance for returning to work and maintaining a safe and healthy working environment.
U.S. Department of Labor Awards $13.5 Million in Dislocated Worker Grants in Response to Coronavirus Public Health Emergency (HERE)
The U.S. Department of Labor today announced the award of two Dislocated Worker Grants (DWGs) totaling $13,500,000 to help address the workforce-related impacts of the public health emergency related to the coronavirus. These awards are funded under the Coronavirus Aid, Relief and Economic Security (CARES) Act, which provided $345 million for DWGs to prevent, prepare for and respond to coronavirus. This latest award follows nine previous waves of funding, bringing the total amount awarded to states and territories to $263,091,640.
U.S. Department of Labor Provides $100 Million to States to Combat Unemployment Insurance Fraud (HERE)
The U.S. Department of Labor today announced $100 million in funding to support state efforts to combat fraud and recover improper payments in the Unemployment Insurance (UI) program, including those programs created under the Coronavirus Aid, Relief and Economic Security (CARES) Act.
U.S. Transportation Secretary Elaine L. Chao Announces More Than $1.2 Billion in Infrastructure Grants to America's Airports (HERE)
U.S. Secretary of Transportation Elaine L. Chao announced today that the Trump Administration will award more than $1.2 billion in airport safety and infrastructure grants through the Federal Aviation Administration (FAA) to 405 airports in 50 states and the Federated States of Micronesia, the Marshall Islands, the Northern Mariana Islands, Puerto Rico, Palau, and the U.S. Virgin Islands.
Secretary Betsy DeVos—Message to America's Parents (HERE)
Secretary of Education Betsy DeVos delivers a message on safely reopening our country's schools to American parents.
Opinion: Betsy DeVos' Back-To-School Letter to America's Parents (HERE)
"President Donald Trump and I are fighting every day for more options for every student and every family this fall. Every family needs to be able to do what's right for their child. Their money should follow their student. Our schools exist because you pay for them, and you should be empowered to put your money to better use if your school isn't meeting your needs."
Federal Agencies Outline Plan to Help Farmers of Seasonal and Perishable Fruits and Vegetables (HERE)
The Office of the U.S. Trade Representative, the Department of Agriculture, and the Department of Commerce today released a report outlining the Trump Administration's plan to address the threat posed by increased foreign imports to American producers of seasonal and perishable fruits and vegetables.
U.S. Department of Commerce Continues to Invest Cares Act Funding to Boost Economic Development Programs Critical to Helping Communities Respond to Coronavirus (HERE)
· EDA CARES Act Recovery Assistance, which is being administered under the authority of the bureau's flexible Economic Adjustment Assistance (EAA) program, provides a wide-range of financial assistance to eligible communities and regions as they respond to and recover from the impacts of the coronavirus pandemic. For complete information, please visit EDA CARES Act Recovery Assistance page.
During Suicide Prevention Month VA Encourages Supporters to "Be There" for Veterans and Help Connect Them with Resources (HERE)
This September, the U.S. Department of Veterans Affairs (VA) recognizes Suicide Prevention Month highlighting VA's Be There campaign, reminding Veterans and their loved ones that small actions can make a big difference to Veterans going through difficult times.
How Did COVID-19 Get its Name? (HERE)
On February 11, 2020, the World Health Organization announced an official name for the disease that is causing the 2019 novel coronavirus outbreak. Learn how COVID-19 got its name.
For the most up-to-date information, please see the CDC's website: www.coronavirus.gov.
« Previous
Next »