Joint Council 7: No On Prop 22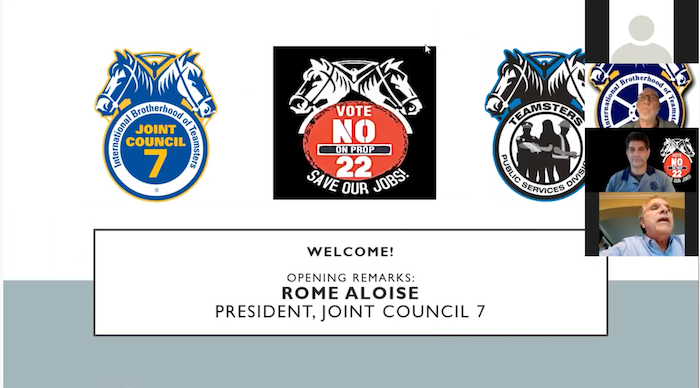 On September 24th, over 75 Teamster Public Services members from across Northern California gathered over Zoom to hear from leaders and activists about how Proposition 22 threatens public services and our Teamster jobs, and what Teamster members can do to defeat it. Speakers included Joint Council 7 President Rome Aloise, as well as Public Services Division Director Jason Rabinowitz and member activists who spoke about their own experiences with minimum wage "gig" jobs, where workers are given no rights and no benefits.
            To watch the webinar, click here
            To download the PowerPoint shown in the webinar, click here
            To download the flier, click here
Please distribute this flier among your co-workers, friends and family. With your help, Teamster power can defeat the billionaire corporations who want to take away your rights and benefits.
« Previous
Next »