Message from the President of the Graphic Communications Conference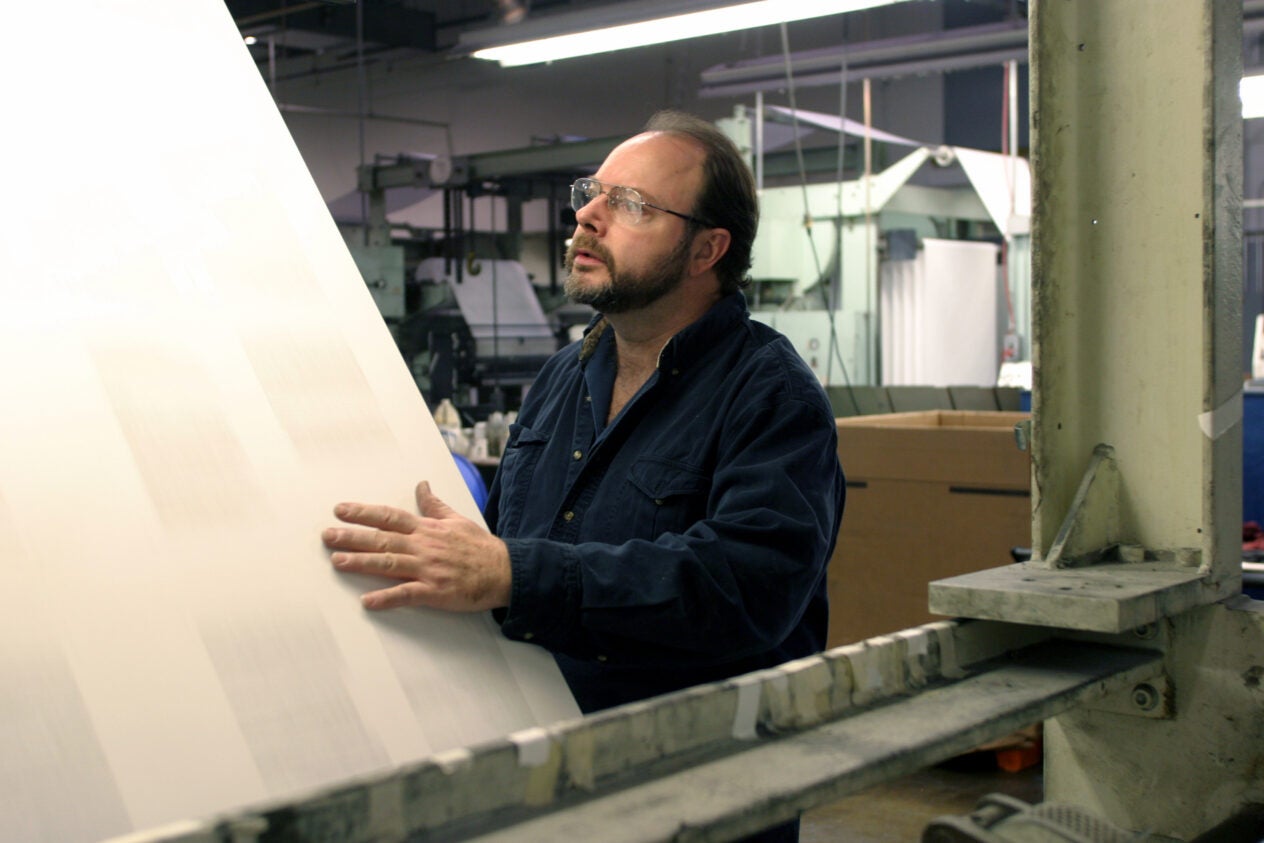 Message from the President of the Graphic Communications Conference, Kurt Freeman
Whether its fliers, brochures or postcards, we will all see a variety of mailings arriving at our home mailboxes this fall. When you do receive mail like this, take a look to see if the item has been printed at a union shop. Candidates that support working families use unionized printing facilities, as they have for years, to reliably print and mail out campaign materials. The union marks can either include "GCC" in the mark, or "Allied Printing Trades." Our union represents workers that use both of these marks.
With the upcoming U.S. presidential election, it is a critical time to educate yourself on the candidates and who will best support working families. There is a great deal of information that will be mailed out by candidates and as part of the Teamsters Union, the Teamster magazine has been featuring articles about candidates, including an article a few issues ago about the Presidential Forum the union hosted in December 2019, in Cedar Rapids, Iowa. Teamsters were the first union to hold a forum where candidates were invited to participate. In addition, the union asked candidates to fill out a questionnaire about their positions on working family issues. The results of the questionnaire were also featured in the Teamster magazine.
On the organizing front, GCC leadership has been holding monthly conference calls with member organizers across the U.S. and Canada focusing on techniques for first-time contacts in nonunion shops. The printing industry continues to change and evolve and we want to be prepared when workers at these new facilities reach out to us about becoming members of the GCC. As always, we offer workers the security of having a collective bargaining agreement where wages and benefits are in writing and any changes in the workplace must be negotiated. Having a GCC contract is a stabilizing presence in our world which is adapting to many new ways of working.
Although some of the areas of the country are seeing a downturn in the number of coronavirus cases, we urge all of you to use caution when you are out in public, at your worksite, or at some other public venue. The IBT's Safety and Health Department has posted several helpful fliers about safe ways of working. I encourage you to take a look at this section of the Teamster.org website and print out the pieces that can help you.
« Previous
Next »