UPDATE FROM SOLID WASTE AND RECYCLING DIVISION DIRECTOR CHUCK STILES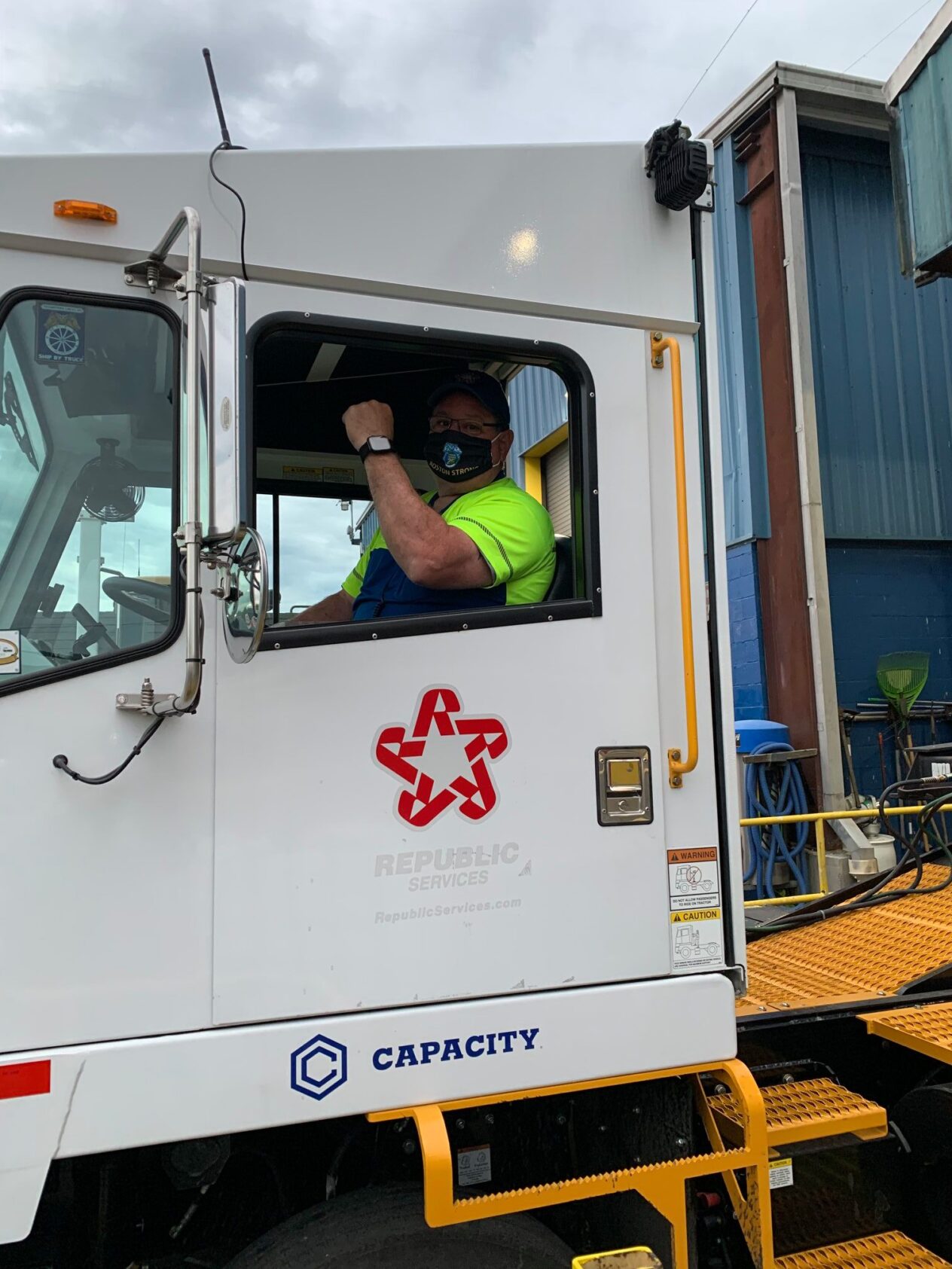 OCTOBER 5, 2020
Brothers and Sisters,
Since the outbreak of the COVID-19 pandemic, the Solid Waste and Recycling Division has been working in overdrive to protect our members' health and safety while also continuing to conduct union affairs as usual — bargaining strong contracts, organizing new members and standing up against any employer that tramples on union rights or violates workers' rights.
I'm proud to report, our division is fighting on all fronts. We continue to speak out and hold companies accountable throughout the pandemic, ensuring our members are provided the proper safety and PPE to work on the front lines of this pandemic. At the same time, we continue to have success at the bargaining table. Despite the challenges of this pandemic, we have successfully ratified new agreements for approximately 1,000 division members since the start of this pandemic. From coast to coast, our collective strength at the bargaining table has never been stronger. 
If there is any silver lining to this national health crisis, it is the public acknowledgement and appreciation for the crucial work that waste workers perform day and night to keep this country safe. It is about time this country recognizes that this is essential work, and I couldn't be prouder for the passion and commitment our members bring to this essential work.
The pandemic has shed new light on the need for union representation in the waste industry, and we are seeing a rise in non-union workers reaching out to start organizing drives for Teamster representation. Just last week, Stericycle drivers in Woonsocket, Rhode Island voted overwhelmingly to join Local 251 in Providence. I applaud this unit for their strong support to unionize with the Teamsters, and I want to thank all the workers from around the country who helped in this campaign, especially workers at Local 20, 107, 391, 377 and 628. I also want to thank Local 728 for their support of more than 70 public-sector waste workers in Lawrence, Kansas who organized with Local 696.
During both organizing drives, our members reached out via Zoom to workers on the organizing committee about the benefits of having Teamster representation in the waste industry. This is just one example of the unity I am seeing throughout our division, and this is how we build a national worker movement. When waste workers stand together with waste workers, we can flex our collective muscle to hold these companies accountable and bring real positive changes to this industry.
I also want to remind members that our division will never to stop fighting to ensure all members are safe on the job, and we continue to call out Republic Services for the continued failure to protect workers during the pandemic. Republic's response to COVID-19 has been shameful, but thanks to the pressure of our division and countless members who spoke out, we put pressure on the company and secured PPE; however, we are still fighting for more to put an end to management's unsafe attendance policies and lack of transparency at several Republic locations. We will also be keeping a close eye to make sure the PPE continues for as long as the virus is a threat to our members. We encourage Republic members and locals to contact the division for any safety concerns. We will never stop fighting to hold this company accountable.
Lastly, I want to let members know that the division is working to ensure workers are kept fully protected at Waste Management Inc. (WMI) and Advanced Disposal Services. As I mentioned in my last update, WMI is currently in negotiations to acquire Advanced Disposal, and we are closely monitoring the situation. We will continue to update members at both companies in the weeks and months ahead.
We hope all members will stay informed through teamster.org and on our Facebook page: https://www.facebook.com/TeamstersWasteDivision.
Stay safe and stay united.
In Solidarity,
Chuck Stiles
« Previous
Next »