Teamsters Across the Country Elected to Serve Workers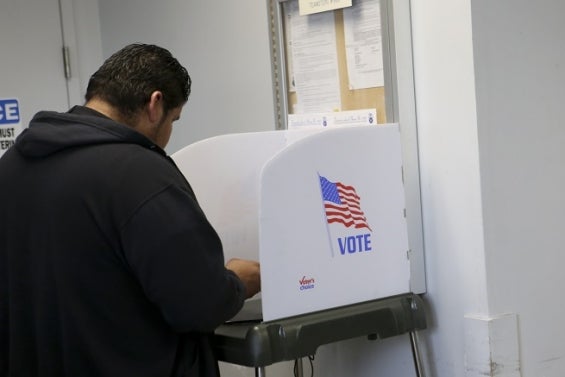 Four active Teamsters endorsed by the union were reelected to three different state legislatures last week, continuing their efforts to ensure that working people have a voice in their governments in state capitals around the country.
In Pennsylvania, Local 312 President Dave Delloso (D-District 162) and Local 830 member Steve Malagari (D-District 53) both won re-election to a second term in Harrisburg. Meanwhile, Nevada Rep. Susan Martinez (D-District 12), a Local 986 member, also won a second term in office, while Oregon Rep. Rob Nosse (D-District 42), a Local 223 member, will continue to represent the same Portland seat he's held since 2014.
During his time in office, Delloso has prioritized labor issues, using the bargaining skills he learned as a union leader to help reach bipartisan consensus. Malagari has also stresses workers as part of his platform, fighting for better wages and working with his colleagues to stand as a singular voice for working families in the Keystone State. Both represent the Philadelphia suburbs.
Meanwhile, Martinez – who has worked at the Flamingo Hotel on the Las Vegas strip for more than three decades – will again serve her Las Vegas-area district. The shop steward, who is the daughter of two culinary union members, has not surprisingly championed labor issues during her time in office, as well as health care and education.
And Nosse, who works as a representative for the Oregon Nurses Association, plans to continue his strong work as an advocate for the working class at the statehouse in Salem.
Nov. 3 was also a good day for several Teamsters who won local elections. They include:
Malia Vella, Local 856 member elected to the Alameda (Calif.) City Council

Christian Otheree, Local 856 member elected to West Contra Costa County (Calif.) United School Board District

Alena Maunder, Local 856 member elected to Sausalito (Calif.) City Council

Jovanka Beckles, Local 856 member elected to Alameda County (Calif.) Transit Board

Anthony Caggiano, Local 25 member elected to Northeast Metropolitan Regional School Committee (Mass.)
« Previous
Next »