COVID-19 News Updates for December 10, 2020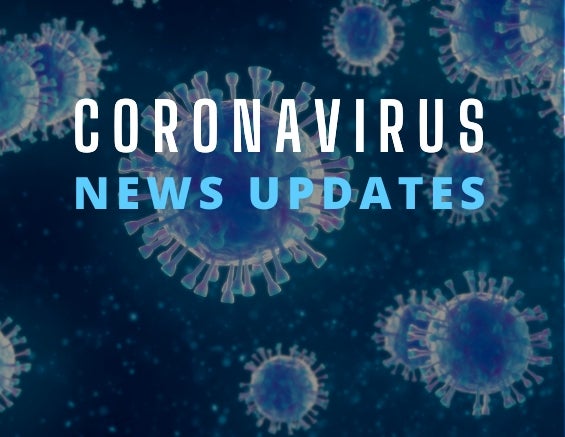 White House Updates
Mnuchin Statement on Discussions with Speaker Pelosi on Covid-19 Relief (HERE)
"Speaker Pelosi and I spoke today at 5pm, and on behalf of the President, I presented a $916 Billion proposal, which is a slightly larger package than the bipartisan proposal of $908 Billion. This proposal includes money for state and local governments and robust liability protections for businesses, schools, and universities… As part of this proposal, we will fund it suing $140 Billion in unused funds from the Paycheck Protection Program and $429 Billion in Treasury funds… Chief Meadows and I have reviewed this proposal with the President, Leader McConnell, and Leader McCarthy… I look forward to achieving bipartisan agreement so we can provide this critical economic relief to American, workers, families, and businesses."
Tell Me More: Vaccines | How Would a COVID-19 Vaccine Protect Us? (HERE)
COVID-19 vaccines are within sight in the United States! Scientists continue making progress in testing and monitoring COVID-19 vaccines for safety and effectiveness, and the federal government is ensuring that all adults who want a vaccine will be able to get one at no cost. Learn how a COVID-19 vaccine would stimulate an immune response, protecting people who receive the vaccine from the novel coronavirus that causes COVID-19.
HHS Secretary Azar Address to U.N. General Assembly on COVID-19 (HERE)
HHS Secretary Alex Azar addresses the United Nations General Assembly special session on COVID-19, emphasizing the United States' role as the world's largest global health donor and criticizing the slow and incomplete work of investigations into the source of the virus.
Secretary Azar Remarks at ALEC Policy Summit on COVID-19 Response (HERE)
Secretary Azar delivered virtual remarks to the American Legislative Exchange Council (ALEC) during their 2020 Policy Summit. He discussed the lessons learned from the United States' COVID-19 response, the Trump Administration's partnerships with states and localities, and the private sector in helping with pandemic mitigation strategies and procuring vital personal protective equipment (PPE).
Five Things about Flu Vaccines (HERE)
Getting a flu vaccine is more important than ever during 2020-2021 flu season to protect yourself, your family and your community from flu.
Trump Administration Announces New Half Billion Incentive Payment Distribution to Nursing Homes (HERE)
Today, the Trump Administration, through the Health Resources and Services Administration (HRSA) operating under the U.S. Department of Health and Human Services (HHS), is announcing it will distribute $523 million in second round performance payments to over 9,000 nursing homes.
HHS Publishes COVID-19 Hospital Facility-Level Data (HERE)
Today, the U.S. Department of Health and Human Services (HHS) is releasing new hospital COVID-19 capacity data at the facility level.
NIH-funded Tool Helps Organizations Plan COVID-19 Testing (HERE)
An innovative online tool funded by the National Institute of Biomedical Imaging and Bioengineering (NIBIB), part of the National Institutes of Health, helps organizations choose a COVID-19 testing strategy that will work best for their specific needs.
Study of Healthcare Workers Shows COVID-19 Immunity Lasts Many Months (HERE)
New findings from a study of thousands of healthcare workers in England show that those who got COVID-19 and produced antibodies against the virus are highly unlikely to become infected again, at least over the several months that the study was conducted.
FDA Authorizes First COVID-19 and Flu Combination Test for Use with Home-Collected Samples (HERE)
Today, the U.S. Food and Drug Administration authorized the first diagnostic test for at home collection of patient samples to detect both COVID-19 and influenza A and B (flu).
Being Better Prepared for COVID-19 and the Next Global Health Emergency (HERE)
Special thanks for IEFA for permission to use video excerpts from the IEFA 2020 Toronto Global Forum Fireside Chat with Dr. Nancy Knight and Dan Barclay.
Partner Call: Resilience and Mental Health for the Holidays (HERE)
Dr. McDonald shared updates on CDC's COVID-19 response, including the latest scientific information and what everyone should know about protecting themselves and others.
Summary of Guidance for Public Health Strategies to Address High Levels of Community Transmission of SARS-CoV-2 and Related Deaths, December 2020 (HERE)
COVID-19 pandemic control requires a multipronged application of evidence-based strategies while improving health equity: universal face mask use, physical distancing, avoiding nonessential indoor spaces, increasing testing, prompt quarantine of exposed persons, safeguarding those at increased risk for severe illness or death, protecting essential workers, postponing travel, enhancing ventilation and hand hygiene, and achieving widespread COVID-19 vaccination coverage.
The Advisory Committee on Immunization Practices' Interim Recommendation for Allocating Initial Supplies of COVID-19 Vaccine — United States, 2020 (HERE)
The Advisory Committee on Immunization Practices (ACIP) recommended, as interim guidance, that both 1) health care personnel and 2) residents of long-term care facilities be offered COVID-19 vaccine in the initial phase of the vaccination program.
Implementing Mitigation Strategies in Early Care and Education Settings for Prevention of SARS-CoV-2 Transmission — Eight States, September–October 2020 (HERE)
Head Start and Early Head Start programs successfully implemented CDC-recommended guidance and other ancillary measures for child care programs that remained open, allowing them to continue offering in-person learning.
Physically Active While Teleworking during the COVID19 Pandemic (HERE)
The video demonstrates ways to be physically active while teleworking during the COVID19 pandemic.
FEMA Approves Nearly $12 Million for Rhode Island COVID-19 Costs (HERE)
Rhode Island will receive $11,930,317 from the FEMA for costs incurred by Rhode Island Emergency Management Agency (RIEMA) for supplies and materials through September 30 due to COVID-19.
FEMA Approves Over $2 Million for Connecticut COVID-19 Costs (HERE)
Connecticut will receive $2,051,084 from FEMA for costs incurred by the Connecticut Department of Housing (DOH) due to COVID-19.
Readout from a Treasury Spokesperson on Secretary Mnuchin's Discussion with G7 Finance Ministers and Central Bank Governors (HERE)
Today, U.S. Treasury Secretary Steven T. Mnuchin hosted a discussion with Finance Ministers and Central Bank Governors from Canada, France, Germany, Italy, Japan, the United Kingdom, the European Commission, and the Eurogroup.
Get Ready for Taxes: What's New and What to Consider When Filing in 2021 (HERE)
The Internal Revenue Service today encouraged taxpayers to take necessary actions in the final weeks of the year to help file federal tax returns timely and accurately in 2021.
National Tax Security Awareness Week, Day 5: Security Summit Alerts Tax Professionals to Potential Telework Scams during COVID-19, Urges All Practitioners to Use Multi-factor Authentication (HERE)
The IRS, state tax agencies and the tax industry marked the final day of National Tax Security Awareness Week with a warning to all tax professionals that they face additional challenges from cybercriminals seeking to exploit COVID-19 fears.
ICYMI: U.S. Department of Labor Acts to Help American Workers and Employers during the Coronavirus Pandemic (HERE)
Last week, the U.S. Department of Labor took a range of actions to aid American workers and employers as our nation combats the coronavirus pandemic.
Texas Cabinet Manufacturer Pays Back Wages to Employee Wrongly Denied Paid Leave to Care for Child during Pandemic (HERE)
After an investigation by the U.S. Department of Labor's Wage and Hour Division (WHD), Burrows Millworks Inc. – a cabinet manufacturer based in Taylor, Texas – has paid an employee $3,736 in back wages for wrongly denying leave under the Emergency Family and Medical Leave Expansion Act (EFMLEA) provisions of the Families First Coronavirus Response Act (FFCRA).
Pasadena, Texas, Employer Pays Back Wages to Employee Wrongly Denied Paid Sick Leave after Doctor's Order to Quarantine (HERE)
After an investigation by the U.S. Department of Labor's Wage and Hour Division (WHD), Men's T Clinic – operator of a testosterone replacement center in Pasadena, Texas – has paid back wages of $3,432 to an employee to whom it wrongly denied emergency paid sick leave and terminated despite a doctor's order for the employee to quarantine with coronavirus symptoms.
Secretary DeVos Extends Student Loan Forbearance Period through January 31, 2021, in Response to COVID-19 National Emergency (HERE)
U.S. Secretary of Education Betsy DeVos announced today the extension of the federal student loan administrative forbearance period, the pause in interest accrual, and the suspension of collections activity through January 31, 2021.
U.S. Department of Commerce Continues to Invest Cares Act Funding to Boost Economic Development Programs Critical to Helping Communities Respond to Coronavirus (HERE)
· EDA CARES Act Recovery Assistance, which is being administered under the authority of the bureau's flexible Economic Adjustment Assistance (EAA) program, provides a wide-range of financial assistance to eligible communities and regions as they respond to and recover from the impacts of the coronavirus pandemic. For complete information, please visit EDA CARES Act Recovery Assistance page.
This Week in Operation Warp Speed – Dec. 4, 2020 (HERE)
Linked is a compilation of initiatives, actions and accomplishments across Operation Warp Speed (OWS)'s primary efforts in the past week. To learn more about OWS, visit the Department of Health and Human Services (HHS) website and Department of Defense (DOD) website.
Operation Warp Speed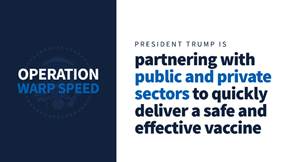 The President is using all available means to ensure safe vaccines, therapeutics, and diagnostics are developed, manufactured, and distributed in unprecedented time and scale in response to COVID-19.
Earlier this year, President Trump launched Operation Warp Speed, a groundbreaking partnership between the Federal Government, scientific community, and private sector to develop and deliver vaccines in record time.

Operation Warp Speed's goal is to produce and deliver 300 million doses of safe and effective vaccines with the initial doses available by January 2021.

Clinical resources on vaccines, including continuing education training on best practices can be found here.
The Operation Warp Speed Strategy for Distributing a COVID-19 Vaccine can be found here.
More information on Operation Warp Speed can be found here.
Recovery Resources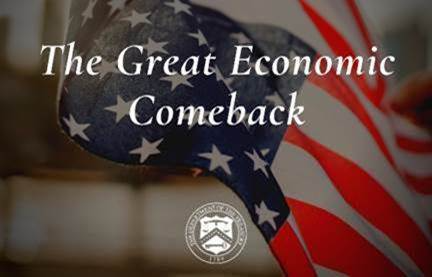 Recovery Hub: Explore available SBA assistance and funding programs, Coronavirus relief, and other financing options and tools to keep your business going.More information can be found here and below.
Economic Response Timeline: The U.S. Department of the Treasury is leading the response to COVID-19 by providing fast and direct economic assistance for American workers, families, and small businesses and preserving jobs for American industries.More information can be found here.
Assistance for Farmers, Ranchers, and Rural America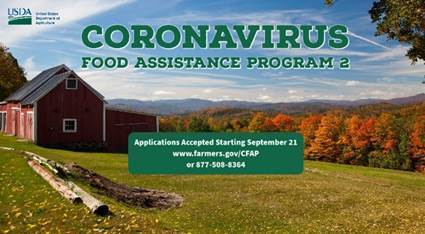 Coronavirus Food Assistance Programs (CFAP): On April 17, the President announced the CFAP program, which provided up to $16 billion in direct payments to deliver relief to farmers and ranchers across the country impacted by the COVID-19 pandemic. An additional $13 billion was announced on September 18th to continue to assist farmers impacted by the COVID-19 pandemic. More information here.
Federal Rural Resource Guide: USDA developed a Federal Rural Resource Guide, which outlines Federal funding opportunities identified in the CARES Act and other federal resources that can help support rural America. Find the Resource Guide here.
Farmers to Families Food Box Program (FFFB): On April 17, USDA announced that the Agricultural Marketing Service (AMS) is partnering with national, regional and local distributors, whose workforces have been significantly impacted by the closure of restaurants, hotels and other food service businesses, to purchase up to $3 billion in fresh produce, dairy and meat products from American producers of all sizes. More information here.
Emergency Meals to You: USDA announced an innovated public-private partnership to provide 5 million meals a week to the doorsteps of low-income kids in rural communities across America impacted by COVID-19-related school closures – five times its original goal. Meals to You boxes contained 20 nutritious meals – 10 breakfasts and 10 lunches – to cover the meals children would normally receive at school over two school weeks. In total, more than 38 million meals were delivered. More information here.
Emergency Supplemental SNAP Benefits: In response to COVID-19, USDA has brought all SNAP households up to the maximum benefit level, totaling more than $2 billion per month. These emergency benefits represent a 40% increase in overall monthly SNAP benefits. USDA also rapidly expanded the online purchasing pilot to allow more SNAP recipients to shop for their groceries online and stay safe. More than 97 percent of all households receiving SNAP now have access to online purchasing across 46 States.
Pandemic EBT (P-EBT): USDA worked with states to provide benefits (similar to SNAP or "food stamps") to children who normally receive free or reduced price school meals through the Pandemic EBT or P-EBT program. P-EBT helps supplement family budgets by replacing the value of those lost school meals. SNAP and Child Nutrition agencies in each of the 50 states, the District of Columbia, and the U.S. Virgin Islands have collaborated to design, build, and administer P-EBT programs to distribute billions of dollars in food assistance to eligible children and their families.
Assistance for Small Businesses

Our nation's small businesses are facing an unprecedented economic disruption due to the Coronavirus (COVID-19) outbreak. On Friday, March 27, 2020, the President Trump signed into law the CARES Act, which contains $376 billion in emergency relief resources for American workers and small businesses.
Assistance for American Workers and Families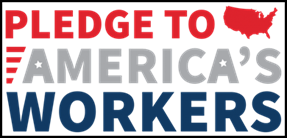 American Workforce Policy Advisory Board – Call to Action: The American Workforce Policy Advisory Board has released a call-to-action to help the millions of workers who need assistance now, and build the resilient and agile workforce of the future powered by skilled American workers. Specific actions:
Expedite American workers' return to employment and upward mobility by investing in career pathways and implementing skills-based hiring practices.
Remove obstacles to the modernization of American education and training to accelerate reskilling and facilitate innovation in workforce development.
Build the technological infrastructure necessary for the future of work.
Find Something New: FindSomethingNew.orgcan help workers of all ages and backgrounds identify the right path for their career goals by recommending multiple educational pathways, providing aptitude testing, offering a directory of critical resources for child care, food assistance, internet access and more. Educational pathways featured include online learning, professional certification programs, associate's degrees, and vocational, technical and trades education.
Economic Impact Payments: The CARES Act provides for Economic Impact Payments to American households of up to $1,200 per adult for individuals whose income was less than $99,000 ( or $198,000 for joint filers) and $500 per child under 17 years old – or up to $3,400 for a family of four. More information can be found here.
Preserving Jobs for American Industry: The CARES Act offers meaningful financial support to American businesses and job creators so they can better support employees and be prepared to get back to business as soon as possible. More information can be found here.
Supporting Child Care: The CARES Act provided an additional $3.5 billion to the Child Care and Development Block Grant to support families with child care options during this public health crisis. Additional information and State-level information can be found here.
Dislocated Worker Grants: The U.S. Department of Labor is providing Dislocated Worker Grants to prevent, prepare for and respond to COVID-19. State-by-State data and additional details can be found here.
Temporary Halt in Residential Evictions: On August 8th, 2020, President Trump signed an Executive Order to ensure Americans facing financial hardships due to the coronavirus do not face eviction or foreclosure.
Assistance for Communities
CARES Act Recovery Assistance Grants: The U.S. Department of Commerce's Economic Development Administration (EDA)is awarding CARES Act Recovery Assistance Grants to assist communities in responding to the coronavirus pandemic. These grants are being administered under the authority of the bureau's flexible Economic Adjustment Assistance (EAA) program, which provides a wide-range of financial assistance to eligible communities and regions as they respond to and recover from the impacts of the coronavirus pandemic. For complete information, please visit the recently updated EDA CARES Act Recovery Assistance page.
SPRINT Challenge: The Scaling Pandemic Resilience Through Innovation and Technology (SPRINT) Challenge will enable organizations across the country to address the economic, health, and safety risks caused by the coronavirus pandemic through entrepreneurship and innovation.
The SPRINT Challenge is a $25 million national competition funded by the CARES Act.
With the publication of the SPRINT Challenge Notice of Funding Opportunity (NOFO), EDA seeks projects that aim to prevent, prepare for, and respond to the coronavirus pandemic and future pandemics. The deadline to apply for the Challenge is December 3, 2020.
Applicant Resources:
Opportunity Zones: Opportunity Zones were created under the 2017 Tax Cuts and Jobs Act, signed into law by President Donald J. Trump on December 22, 2017, to stimulate economic development and job creation, by incentivizing long- term investments in low-income neighborhoods. During the COVID-19 pandemic, President Trump directed the White House Opportunity and Revitalization Council to focus on underserved communities impacted by the virus. For more information, visit opportunityzones.gov.
How to Help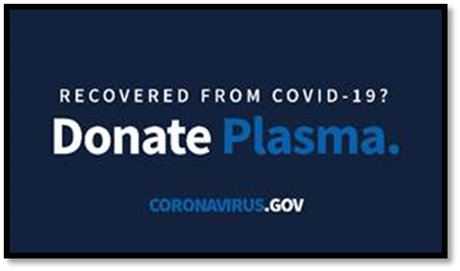 Donate COVID-19 Plasma
If you have fully recovered from COVID-19, you may be able to help patients currently fighting the infection by donating your plasma. Because you fought the infection, your plasma now contains COVID-19 antibodies. These antibodies provided one way for your immune system to fight the virus when you were sick, so your plasma may be able to be used to help others fight off the disease. Learn more here.
To find where you can donate source plasma, visit donatingplasma.org.
Donate Blood
The COVID-19 pandemic has caused unprecedented challenges to the U.S. blood supply. Donor centers have experienced a dramatic reduction in donations due to the implementation of social distancing and the cancellation of blood drives. Blood is needed every day to provide lifesaving treatments to a variety of patients. You can help ensure that blood continues to be available for patients by finding a blood donor center near you to schedule your donation. Learn more here.
To find where you can donate blood, visit aabb.org.
Join the Fight
NIH, HHS, and OWS continue to recruit new clinical trial participants. Visit combatcovid.hhs.gov to learn how to participate. Prevention and treatment trials are open to those who have never had or who do have COVID-19, and plasma donation opportunities are available for recovered individuals.
Donate Supplies and Equipment
If you represent a business that would like to donate medical supplies, equipment or pharmaceuticals, please provide details on what you would like to give. This form is for donations only.
Sell Supplies and Equipment
If you are interested in doing business with FEMA with your company's non-medical goods and/or services, submit your inquiry to the Department of Homeland Security (DHS) Procurement Action Innovative Response Team (PAIR) team at DHSIndustryLiaison@hq.dhs.gov.
The federal government is purchasing medical supplies or equipment under the Defense Logistics Agency (DLA) Request for information (RFI). Visit the DLA website for more information.
Developing Medical Countermeasures
If you would like to meet with a federal agency regarding a vaccine, diagnostic, therapeutic or other medical device that you are developing for SARS-CoV-2 or COVID-19, please go to medicalcountermeasures.gov.
Other Forms of Help
If you or someone you know represent a hospital or healthcare provider in need of medical supplies, please contact your state, local, tribal or territory department of public health and/or emergency management agency.
If you represent a private sector business and wish to learn more about getting involved in a way that is not listed here, please e-mail nbeoc@max.gov or visit our National Business Emergency Operations Center page.
For additional information, please visit FEMA's website: www.fema.gov/coronavirus/how-to-help.
For the most up-to-date information, please see the CDC's website: www.coronavirus.gov.
« Previous
Next »