Georgia Senate Runoffs Are Key to Pension Relief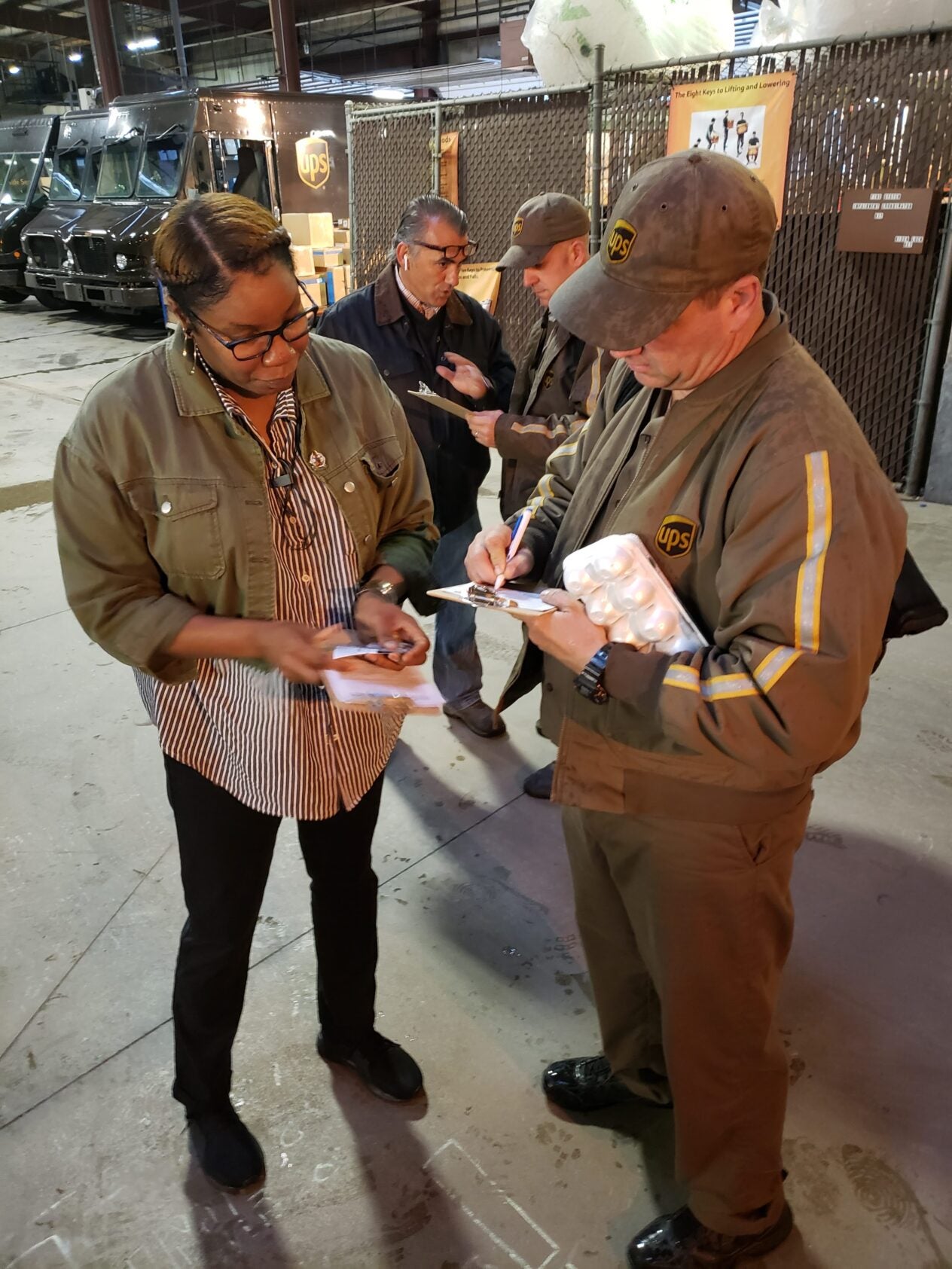 Normally the final month of an election year is a time for Teamster local unions to take a breath and make plans to push for legislative priorities in the coming year. But not this year — it is 2020 after all.
Two undecided U.S. Senate races in Georgia heading to a Jan. 5 runoff will determine who holds control of the upper chamber of Congress for the next two years. That, in turn, will have huge implications on whether important issues like multiemployer pension protection will be resolved. So Teamsters in Georgia and throughout Joint Council 75 are building off their efforts to educate, register and turnout members to vote during the general election and carrying that right on into these runoffs.
Tyler Longpine, the Teamsters' Political Director, noted the Senate has been the roadblock for several years in getting the Butch Lewis Act or similar legislation enacted. Electing the Rev. Raphael Warnock and Jon Ossoff to the Senate would remove that hurdle.
"If we could elect a Democratic majority in the Senate, we would have a road to the president's desk and we expect that President Biden would sign legislation to fix our pensions," he said.
Longpine added that current Sens. Kelly Loeffler and David Perdue have spent their time on Capitol Hill trying to stifle efforts to improve the lives of hardworking Americans. "These are two incumbent senators who are not friends of workers and working families," he said.
That's why the Teamsters are going all in to ensure that a pro-worker majority gets elected in the Senate. Building off the lessons it learned earlier this year, the union kicked off a multi-prong effort this week that will ensure its members in the Peach State know where the candidates stand on the issues and why it is clear that Ossoff and Warnock are the ones for the job.
Teamster members will be reaching out via phone, text, social media and mailings in the coming weeks to help with that effort. Members are talking directly to members, providing the information they need to vote safely, whether that's voting by mail or in person, either early or on Election Day.
Georgia Teamsters know that now is not the time to check out on politics. There are real benefits that could come from these two campaigns that will affect not only those in the state, but millions of working Americans who are in need of assistance.
"Teamsters in Georgia understand what's at stake," said Chuck Stiles, Vice President of Teamsters Local 728. "We're confident they will come out and vote for those who back a pro-worker agenda."
Let's help our Teamster brothers and sisters working as organizers on these races for the Georgia Democratic Party and get this done!
« Previous
Next »