Hoffa: The Teamsters Will Help Biden Protect Workers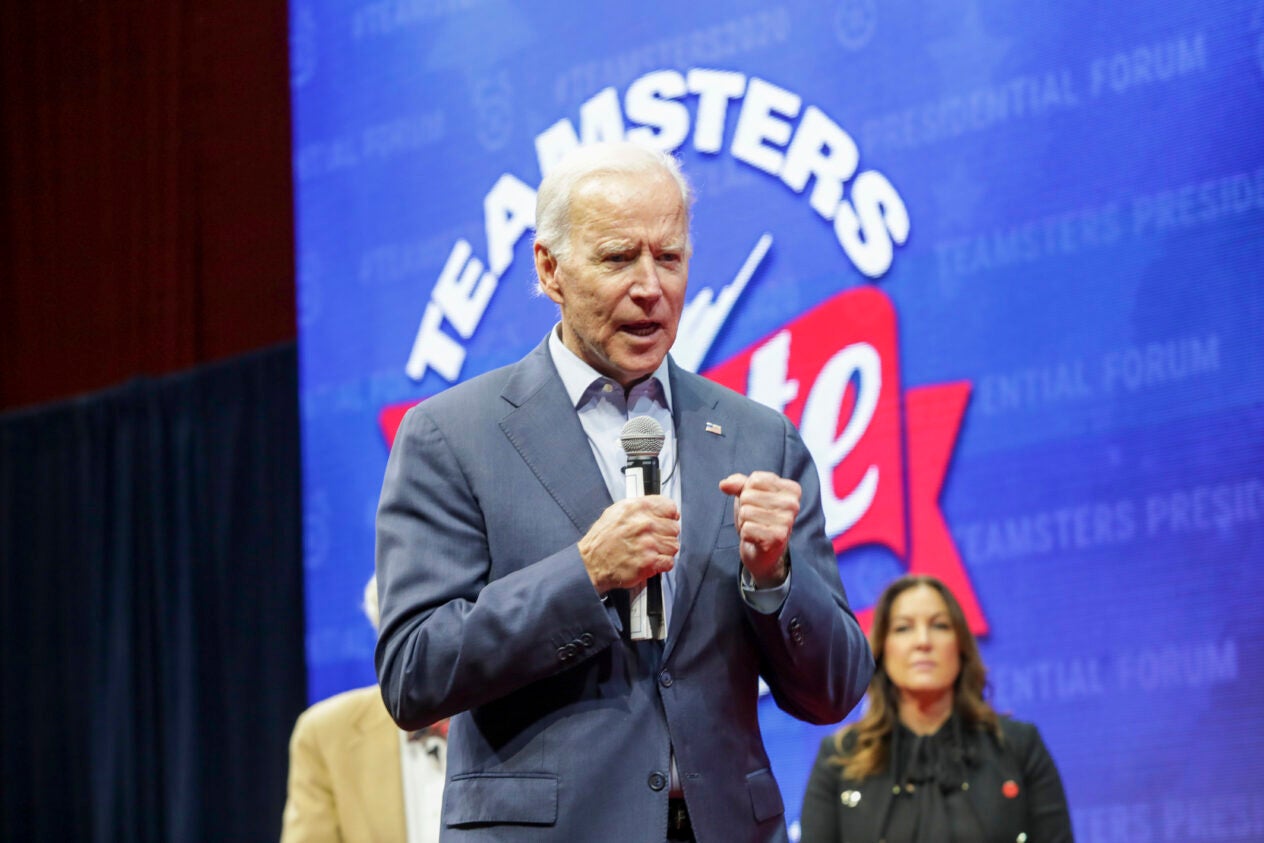 By Teamsters General President Jim Hoffa
Published in the Detroit News, Dec. 2, 2020
For more than 18 months, the Teamsters worked hard in key states like Michigan to get a pro-worker president elected. So the union was delighted when Joe Biden emerged victorious in the Great Lakes State and nationally, and looks forward to his swearing in as the 46th president next month.
Campaign work is anything but glamorous. In fact, it can be downright boring. It takes the dedicated work of people like all the Michigan Teamsters members who reached out to their fellow trade unionists to educate them on the issues as well encourage them to vote during this pandemic.
Nationwide, some 150 political field organizers, as well as other Teamster volunteers and staff, made 340,000 phone calls and sent 1.2 million text messages. The union also sent out 1.3 million pieces of mail and reached more than 350,000 members via digital advertising.
The result of all that effort is the election of Biden as president, a man who was the voice of unions in the Obama administration, spoke at the Teamsters' 2011 convention, and created and led the Middle Class Task Force during his time as vice president.
Vice President-elect Kamala Harris is also a strong ally for this union. She was a well-known champion of California Teamster members during her time as that state's attorney general, and she aggressively prosecuted wage theft by companies who misclassified workers in the Golden State as independent contractors.
Now they are committed to moving forward on an agenda that prioritizes working Americans, both on the job and in their golden years after work is done. The Democratic ticket put forward a bold plan to protect the interests of hardworking Americans, one that stresses collective bargaining, worker organizing and unions. It calls for workers to be treated with dignity and receive the pay, benefits and workplace protections they deserve.
On pensions, some 1.5 million Americans, both working and retired, also need assistance to make sure their multi-employer pensions – which they paid into during their working years – remain afloat. The Teamsters have worked over the past several years to craft pension reform legislation that would stabilize funds like the union's Central States Plan.
There is also a need to make job sites safer in this era of COVID-19, including instituting an Occupational Safety and Health Administration temporary standard to cut down on the transmission of the virus to 1 million-plus essential Teamster workers and others.
In the final days of the campaign, President Biden made it clear in a video addressing the membership that he would have the Teamsters' back on these issues.
"It's long past time the government went to work for you as hard as you have been working for us," he said. "It is not enough to praise you — we need to protect you, pay you, make sure your pensions are square. Wall Street didn't build this country, the middle class built this country. And unions built the middle class."
That is a message to keep in mind no matter who you supported. Together we must continue the fight for better wages, better health care and better retirement benefits going forward. That will keep our families and the labor movement strong.
The Teamsters look forward to partnering with the Biden-Harris administration to build a better America that works for workers.
« Previous
Next »