Teamster Local 391 Member Makes UPS' First Delivery of COVID-19 Vaccine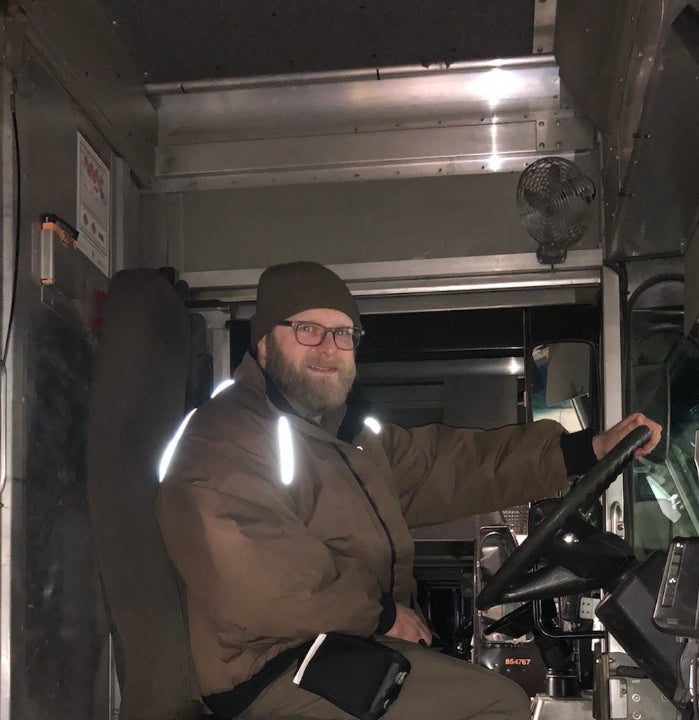 When a Teamster Local 391 member headed to work today, he had no idea he was about to make history.
The driver, Danny P., who has been a Teamster for nearly four years, delivered the first batch of the COVID-19 vaccine at about 7:20 a.m. today to the Wake Forest Baptist Medical Center in Winston-Salem, North Carolina. NBC TV's Today show reported that it was UPS' first vaccine delivery in the nation.
"I had no idea I would be delivering the vaccine until I got to work," said Danny, an air driver. "It's crazy. I called my wife to tell her. I had no idea I was going to be one of the first delivering the vaccine."
Danny made it the first delivery of his day, and the importance of the "one, large heavy" package was not lost on him.
"It's very exciting," he said. "It's good to know we're helping to get the vaccine to where it needs to go.
"I'm proud to be a Teamster and I'm proud that the Teamsters are delivering the vaccine," Danny said.
« Previous
Next »