Detroit Casino Workers Beat the Odds to Ratify Strong Contract Extension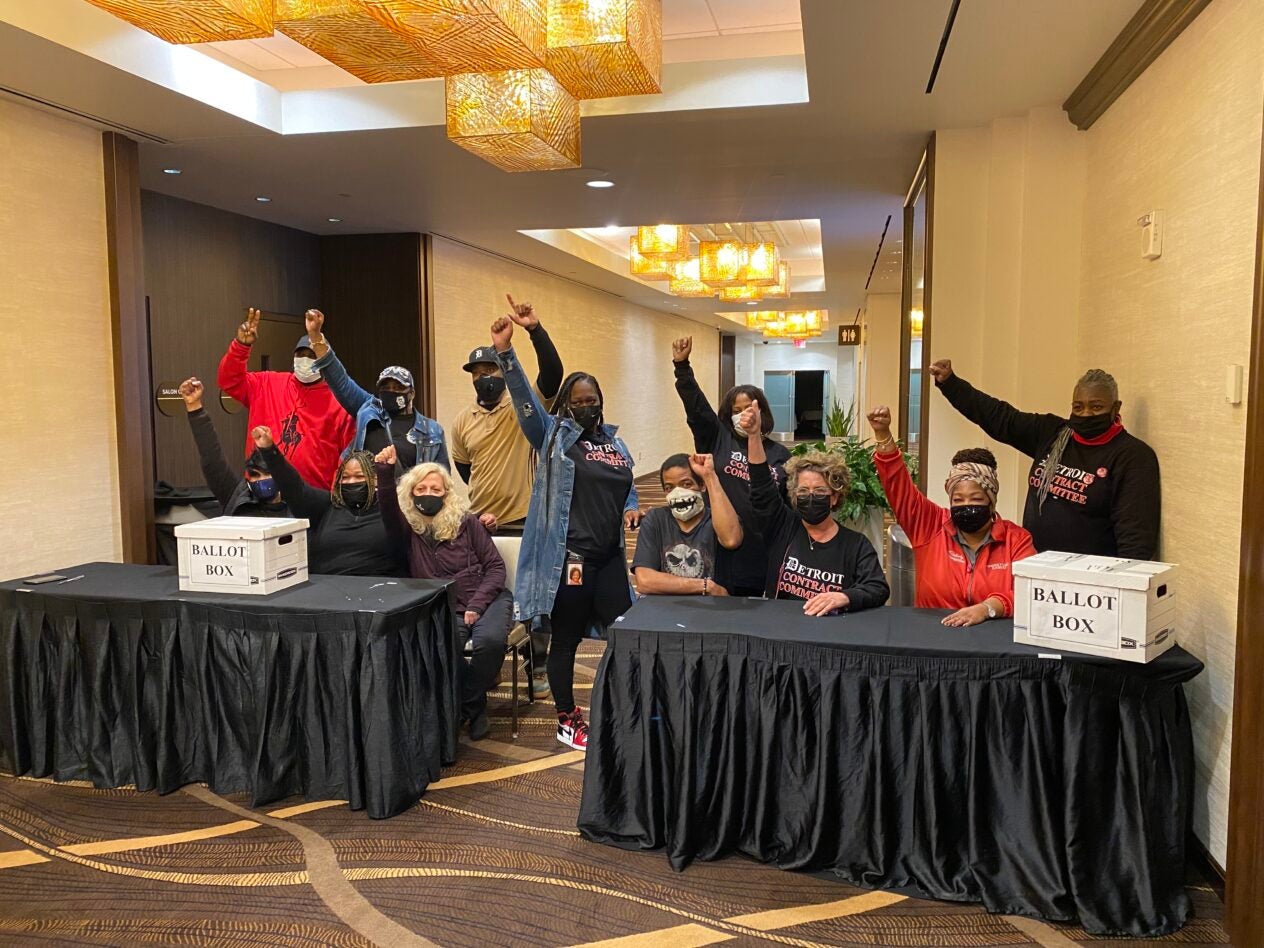 Teamsters that work at Detroit's three casinos—MGM Grand, MotorCity Casino, and Greektown Casino—recently ratified a three-year contract extension that addressed their key concerns, including critical health coverage for workers that are out of work due to the pandemic and an extension of their recall rights for up to 2.5 years.
The more than 5,000 union workers at the three casinos are represented by the Detroit Casino Council which consists of Teamsters Local 1038, UNITE HERE! Local 24, Operating Engineers Local 324 and UAW Local 7777. The unions jointly negotiated the three-year extension over seven weeks with the employers as the contract expiration loomed on Oct. 16, 2020. Unique measures were taken during negotiations, including using Zoom meetings and enforcement of strict social distancing protocols for in-person sessions.
Many key issues were as unique as the contract negotiations were, as the committee fought for health and prescription coverage for casino workers that continue to be laid off as a result of the pandemic. The casinos reopened on a limited basis on Aug. 5, 2020, but many workers have not been recalled.
"This was a difficult negotiation during these challenging times due to the social distancing protocols we needed to put in place to ensure everyone's health was protected," said Veronica Sawyer, Assistant Director of the Convention, Trade Shows and Casinos Division and Director of the Casino Division. "I am proud of the work that we did to protect the workers during the layoffs by securing their health care and prescription coverage during the pandemic. This gave our out-of-work and active members the peace of mind that they would not go without the safety net of strong health care coverage."
Martina Evans, a 15-year member of Local 1038 and chief steward at the Greektown Casino, served on the negotiating committee. Evans works as a Slot Club Representative and helped negotiate the previous two agreements. Evans was proud that they were able to maintain all the terms and conditions of the contract while adding critical measures to protect and aid both active and laid-off workers.
"Our primary goal was to maintain our health benefits and we were successful in that endeavor," Evans said. "We also made strong economic gains including a 3-percent raise and a pandemic recovery payment structure for hours worked from Oct. 17, 2020 until Sept. 30, 2021. Perhaps even more importantly, we were able to negotiate an extension of recall rights from one year to 2.5 years for all workers that remain laid off during the pandemic. We wanted to make sure that everyone had a chance to return after we get through this difficult time."
« Previous
Next »