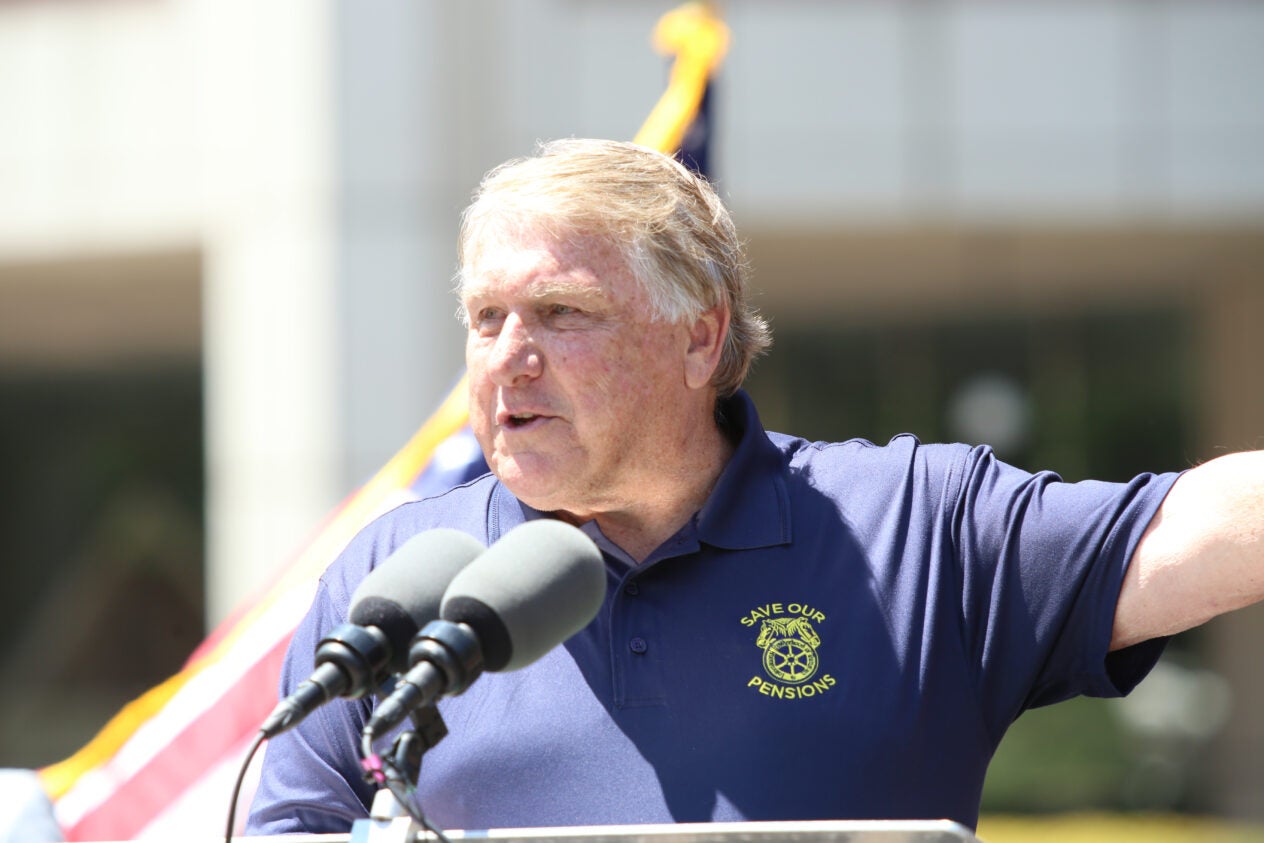 A Message from General President Jim Hoffa
The coronavirus has now plagued the world for more than a year. Things have changed significantly in that time. More than 400,000 Americans have died from COVID-19 and nearly 8 million have fallen into poverty since the summer.
Every single person has been affected. Throughout it all, Teamster members have been the heroes that kept our country moving forward.
More than a million Teamsters have been working on the front lines every single day across a range of industries. Behind the scenes, the Teamsters Union has been working nonstop on behalf of working families. Once the breadth of the virus was apparent in early 2020, the union sprang into action.
The union has led on worker safety and ensuring employers are doing everything they can to keep frontline workers supplied with PPE and working safe. Teamster.org has been constantly updated with safety bulletins from the Teamsters Safety and Health Department. The union has held rallies across the country to draw attention to worker safety issues.
Teamsters even helped deliver—and then administer—the first vaccines in the U.S. The union has also made it clear that essential workers should be among the first to receive vaccinations.
Local unions have run food drives and food banks staffed by Teamster volunteers. They have also supplied members with protective safety gear, made sure schoolkids learning from home still got lunches, and lobbied for better internet access for poor communities so kids could actually learn from home.
Legislatively, the Teamsters Union has been working to ensure that economic relief goes to workers, not just bailing out corporations.
The Teamsters Union has faced adversity in the past. Teamster members have stepped up during every crisis—from World Wars to Sept. 11, 2001 and from Hurricane Katrina to COVID-19. I salute each and every one of you for doing your part.
Stay safe and Teamster strong!
« Previous
Next »