Teamsters Remember Girard "Jeep" Carns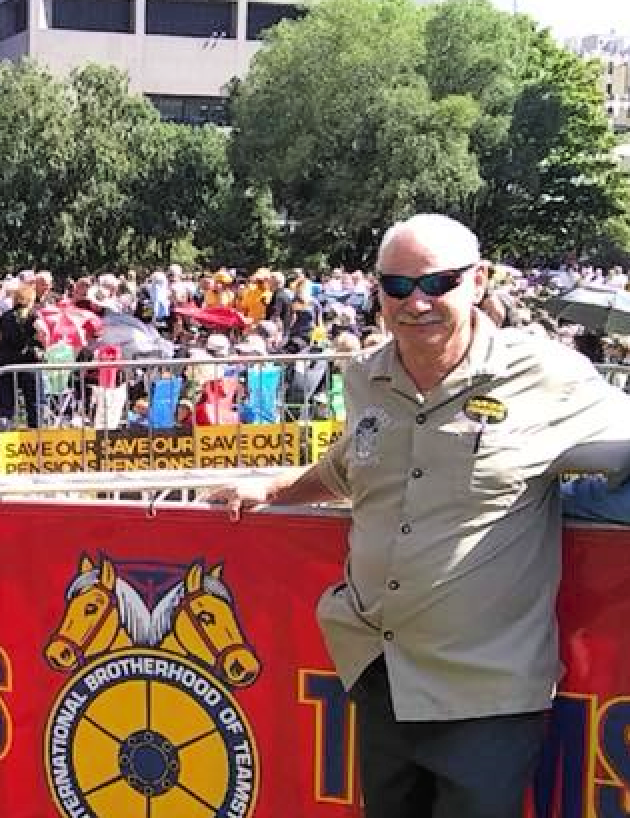 Girard "Jeep" Paul Carns, former Secretary-Treasurer of Teamsters Local 371 and Business Agent for Teamsters Local 364, passed away on Thursday, March 18, 2021, at Memorial Hospital in South Bend, Ind.
Carns was born in Latrobe, Pa. on Sept. 6, 1958, son of James and Yolanda Lancianese Carns. After serving in the U.S. Army, he joined Local 371 as a driver and dock worker for Roadway Services. During his tenure as a Teamster officer, Carns got to be known as a dogged advocate for his members throughout Illinois and Iowa. In addition to his service to his fellow Teamsters, Carns was particularly well known for his political activism around pension reform and work with the Drive Up Standards campaign, the Teamsters' ongoing fight to organize school bus workers throughout North America.
"When we started the Drive Up Standards campaign, there were not a lot of workers at private school bus companies in Illinois with a Teamster contract," said Jim Glimco, President of Teamsters Local 777 in Lyons, Ill. "Now there are thousands, including almost every single First Student worker in DuPage County. We have multiple national master agreements. We have industry-leading collective bargaining agreements. Jeep was on the ground floor of this incredibly successful campaign and he will forever own a huge piece it. We owe him a tremendous debt of gratitude."
Girard "Jeep" Carns is survived by his wife, Roxanne Carns; his daughters, Gina (Jason) Bowling and Nikki Carns; his grandchildren, Laelle (Devon) Hahn, Bailee Carns, Kallee Bowling, Jordan Bowling and Lyncoln Bowling; his great-grandson, Gio Hahn.
« Previous
Next »