American Jobs Plan Will Grow the Middle Class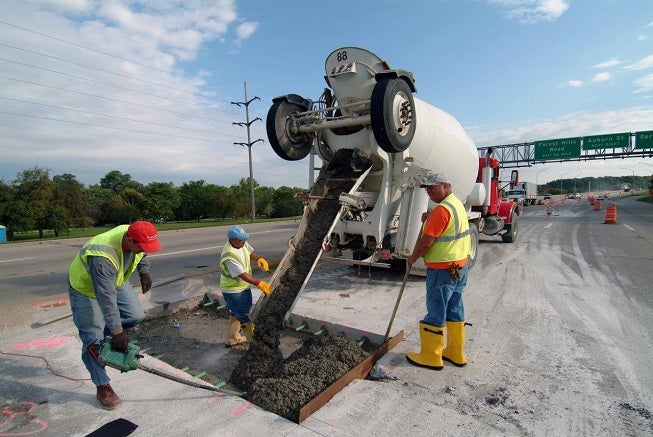 The Teamsters are a strong supporter of President Biden's newly-unveiled American Jobs Plan (AJP) that offers a broad vision for putting the nation's economy on a 21st century path towards better paying jobs that lift up U.S. workers. Now what it needs is bipartisan support to move it through Congress quickly.
The proposal introduced in late March will promote job creation and enact worker protections. The administration's commitment to modernizing the nation's aging infrastructure will create good-paying jobs that will revitalize the middle class for working Americans. It's a goal that lawmakers across parties have previously supported.
While the U.S. is the wealthiest country in the world, it ranks 13th when it comes to the overall quality of infrastructure. After decades of disinvestment, the nation's transportation network is crumbling.
"The American Jobs Plan will modernize our roads, bridges, ports, airports, rail and transit systems – all critical parts of America's supply chain," Teamsters General President Jim Hoffa said. "Teamsters work each day in every part of this supply chain and know firsthand that our transportation infrastructure has been neglected for too long."
But that's not all the legislation aims to reform. The White House's push for Congress to enact the Protecting the Right to Organize (PRO) Act as a key piece of the AJP is another sign that President Biden is fulfilling his promise to reform labor law and empower millions of workers looking for a voice on the job.
It also focuses on innovation in a new economy that will create hundreds of thousands of quality jobs now. American workers will build and make things in every part of this country, and they will be trained for well-paying, middle-class, union jobs.
"At its core, the American Jobs Plan is not only commitment to investing in our infrastructure, but also investing in the American people," Hoffa said. "This plan creates good-paying jobs now and in the future while urging real action, through the PRO Act, to level the playing field for middle class workers who have been fighting for their right to join a union free from employer intimidation."
The Biden administration has spent time since the unveiling of the AJP trying to drum up bipartisan support. But too many Republicans are thinking ahead to the 2022 election instead of doing what's right for working people. Lawmakers were elected to improve the lives of hardworking Americans. It's time to drop the political games and do what's right for those just trying to earn an honest living.
Congress, it's time to back the AJP!
« Previous
Next »