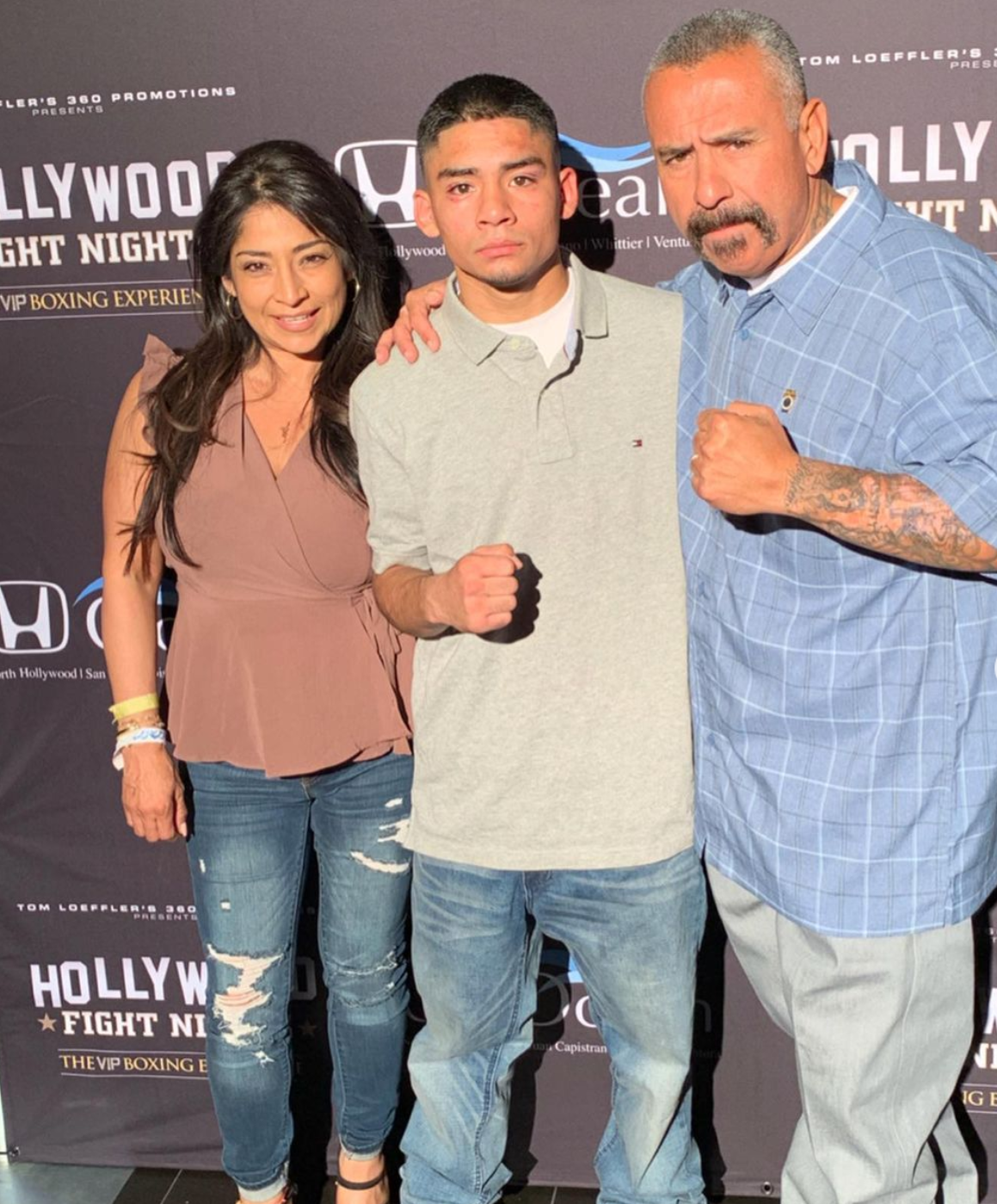 The Corona Family Brings Teamster Pride to the Sweet Science
There are few jobs more difficult than being a union organizer – but a job where you get punched in the face comes close.
"It's probably the hardest job to tell these guys that it's your federal right to organize," said Ray Corona, IBT Organizer. "To have a better work life with a contract. That you'll know when you'll get a raise, not if you'll get a raise, the pension, the benefits. It's a tough job, but I love it."
In addition to being a union organizer, Corona has another job and how he got there is just as interesting. Born and raised in Basset-La Puente, Calif., Corona started boxing at a young age, but also had his fair share of run-ins with the law growing up. At 27, Corona decided to leave that life behind him – he got a Teamster job at Consolidated Freightways and dedicated much of his spare time to Local 63 and boxing. At first boxing officials wouldn't let Corona train to be a referee, but he kept showing up to watch matches anyways. After five years of this, his dedication was noticed, and he was given the opportunity to train and officiate matches by Marty Denkin, an iconic figure in Los Angeles boxing.
"For a whole year I had to go to training and go to the fights on my own dime, but in 1998 they let me in," Corona said. "Hard work definitely pays off."
Putting in work both as a boxing referee and as an engaged member of his local union paid off for him. Corona has officiated over 500 boxing and mixed martial arts fights throughout his twenty-plus-year career, many with some of the biggest names in combat sports. In 2019 Corona officiated the World Boxing Organization (WBO) Super Middleweight Title Fight, where reigning world champion Billy Joe Saunders successfully defended his belt against challenger Marcelo Esteban Coceres. Last year he was the referee in the most widely-watched exhibition boxing match of all time – an eight-round bout between former quadruple World Champion Roy Jones Jr. and former undisputed Heavyweight World Champion Mike Tyson that ended in a draw.
"I give thanks to the Teamsters, because of them I was able to get time off to dedicate to boxing – to my own career as a referee, to my son's career as a professional," Corona said. "In a non-union barn, I never would have been able to do that."
Heir to the Crown
In addition to being well respected in the sport as an officiant, Corona passed the tradition down to his five sons. All of the Corona brothers trained to fight, three of them competed as amateurs, and his youngest son Adrian "Too Cold" Corona has gone professional. In addition to his boxing career, Adrian also followed in his father's footstep by becoming a member of Local 63 and is proud to carry on that tradition as well.
"It's meant a lot to me – for my parents, they always had reliable jobs because of the union, they were always able to provide for us. Going to the doctors, the dentist, I was able to get all of that because of the union. I didn't know all of that growing up as a kid, but now I know how important it is."
At only 21 years old, Adrian Corona has already made quite a name for himself in California boxing. Adrian trained under his father for the fourteen fights in his amateur career. Since making the leap to the professional circuit, he trains under Ben Lira, a legendary coach who has had a number of his contenders under his wing who have gone on to win world titles. Adrian is undefeated 7 – 0 in his boxing career so far, including one knockout.
"Boxing has taught me a lot about myself – not just as an athlete, but as a person," the younger Corona said. "It's taught me discipline, commitment, sacrifice. That's why I love to fight – everything I do, I try to do it the best I possibly can."
« Previous
Next »