Teamsters Local 402 Ratifies Contract with Amentum-Dyncorp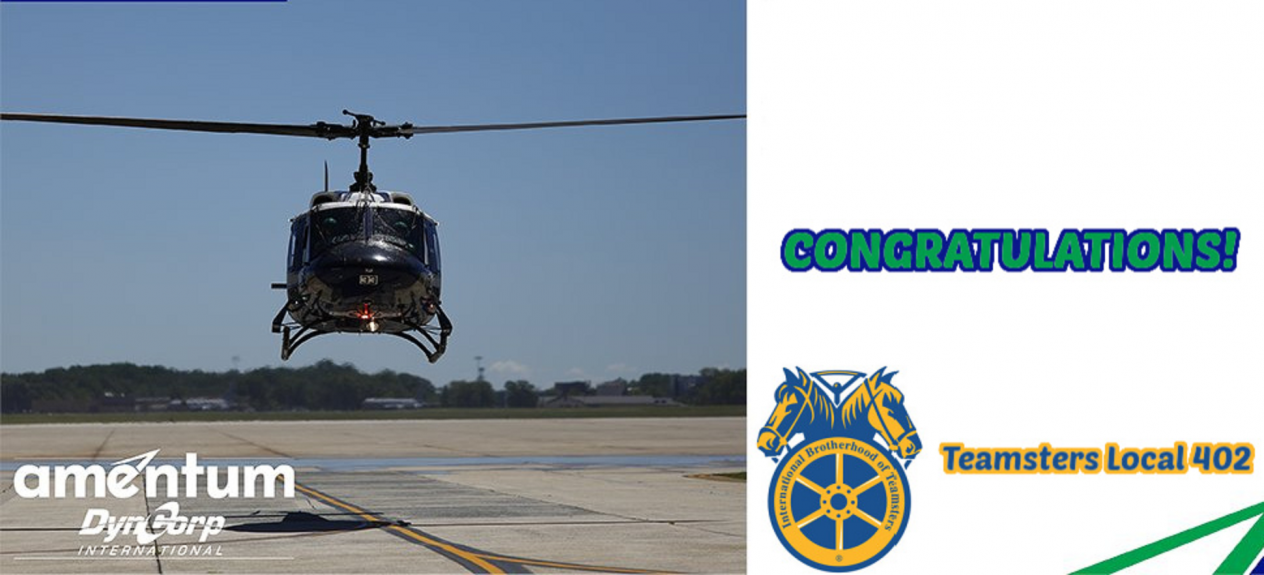 Airline mechanics represented by Teamsters Local 402 have unanimously ratified their latest collective bargaining agreement with Amentum-Dyncorp International. The workers are responsible for providing maintenance and repairs to military aircraft at Redstone Arsenal in Huntsville, Alabama.
"These workers stuck together and worked hard during negotiations and it paid off in a big way," said Joe Gronek, Secretary-Treasurer of Local 402. "This is a great example of how workers employed by defense contractors can get better wages and benefits by forming their union with the Teamsters."
The contract includes a number of significant improvements, including an increase in paid days off, wage increases of over 20 percent over the lifetime of the agreement, increased health care benefits and company matching for 401(k) retirement benefits. The agreement will be in effect for the next four years.
Teamsters Local 402 represents workers in a wide variety of industries throughout the Tennessee Valley. For more information, go to http://www.teamsterslocal402.org/.
« Previous
Next »