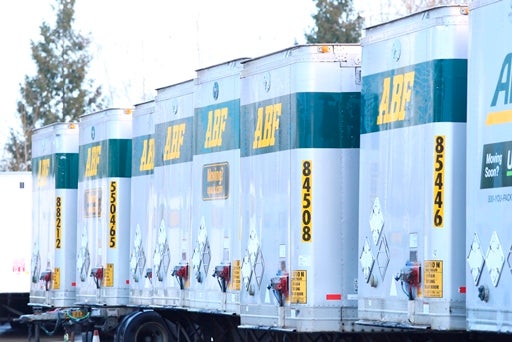 For the second consecutive year, Teamsters employed at ABF Freight System received a 1-percent profit-sharing bonus—negotiated by the union—after the company reported fourth-quarter results.
For example, if a member earned $80,000 in 2020, the worker received a bonus of $800. The bonus was paid to workers in February.
Under the Teamsters 2018-2023 ABF National Master Freight Agreement, if ABF Freight achieves an annual operating ratio of 96.0 or below for any full calendar year, each Teamster-represented employee will receive a bonus based on their earnings. ABF Freight reported a 95.3-percent operating ratio in 2020, which resulted in a 1-percent bonus.
"For the second straight year, our ABF members will get a profit-sharing bonus for all their hard work making this company successful," said Ernie Soehl, Director of the Teamsters National Freight Division. "This was made possible thanks to the efforts of the Teamsters ABF National Negotiating Committee, which worked hard to negotiate this into the contract."
"In addition to the solid wages and great benefits negotiated by our committee, this profit-sharing bonus is a way to reward the Teamster men and women who make this company successful day in and day out," said Jim Hoffa, Teamsters General President.
« Previous
Next »