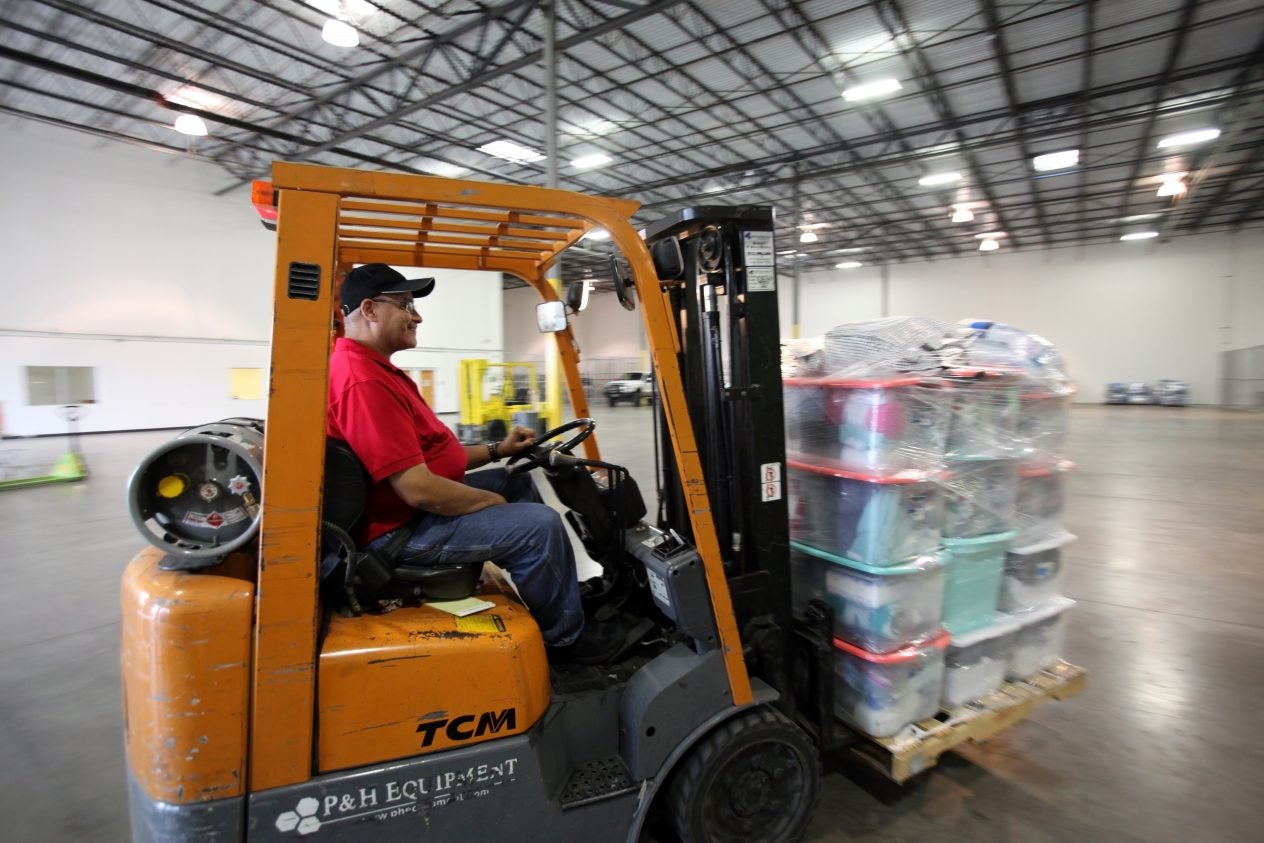 Teamsters everywhere are mourning the loss of Roy Gillespie, the union's Director of Disaster Relief. With Gillespie leading the charge, the Teamsters Disaster Relief program turned into a true powerhouse. Nicknamed the "Master of Disaster," his work not only helped millions of people get through disaster, it saved lives.
"Brother Gillespie inspired all of us to do more, to do better, and to always keep in mind those who are in need. He never stopped helping or coming up with new and better ways to assist," said Jim Hoffa, Teamsters General President.
Gillespie worked in the freight industry for decades and was a Teamster driver for USF Holland with Local 600 in Missouri. He got fully involved in the Teamsters Disaster Relief efforts after Hurricane Katrina struck in 2005.TheTeamsters Union sent him to act as a liaison between the Red Cross and the Federal Emergency Management Agency (FEMA).
As Director of Disaster Relief, Gillespie helped with recovery efforts after every major natural disaster since then. He was even leading relief efforts for Texans without power or water in February 2021.
"I feel that if it's in my ability to help somebody, I'm going to do it," Gillespie said in an interview in 2017.
When the St. Louis chapter of the American Red Cross honored Gillespie for his disaster relief work, they said, "Roy coordinated a recovery effort that will be studied and copied for decades," adding that Gillespie also counseled people around the country on the logistics for recovery.
« Previous
Next »