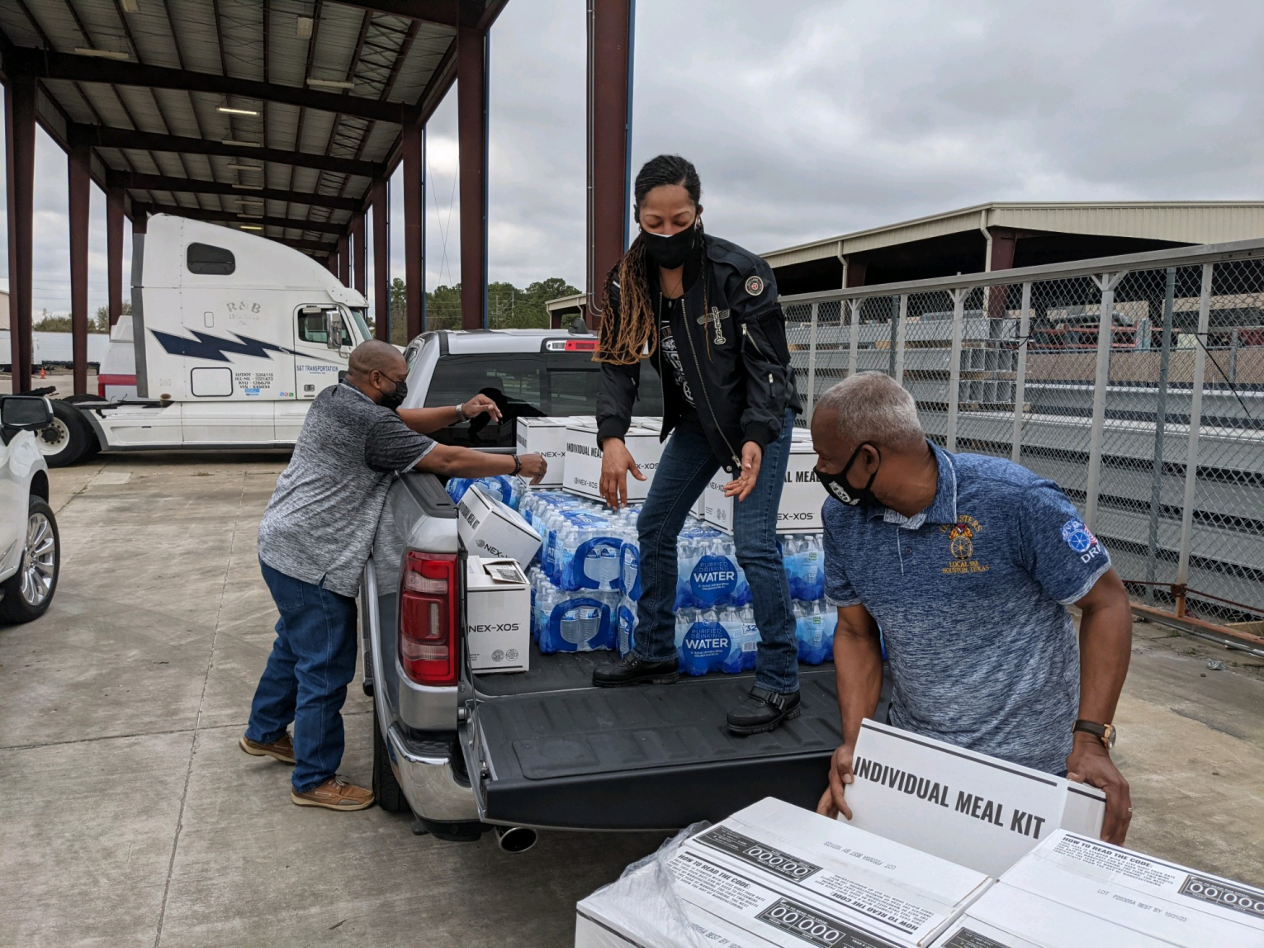 A power and water crisis in Texas followed a blast of cold weather across the state in February. Fortunately, when an unexpected crisis occurs, you can expect Teamsters Disaster Relief.
"All disasters are the same, but all disasters are different," said Director of Teamsters Disaster Relief Roy Gillespie. "The commonality is getting help to people as fast as possible. As Teamsters, that's what we do—move equipment, supplies and personnel in a fast and expedient way."
Teamsters were tasked with the management of distributing supplies, particularly water, throughout the state and worked closely with the National Urban League, the American Red Cross, the National Association of Christian Churches, Congresswomen Sheila Jackson-Lee and Barbara Lee, and others.
"There were some who were affected so badly or displaced because pipes had burst in their homes to where they couldn't get to work, at the same time the workload increased because of road closures and the other impacts of what's been happening here," said Sequetta Baldwin, a Local 988 shop steward at UPS in Houston. "Now we're just trying to make sure that the public's needs are met and we're getting their things to them, it's almost like going through another peak season."
In spite of increased demand at work, Baldwin has been able dedicate most of her free time to helping out her fellow members and her community. "We are resilient people," she said. "Not just as individuals. When you're a Teamster, you stand up, you get through it. We will get on the other side of this."
In addition to the Teamsters Disaster Relief Fund, other affiliates contributed materially or financially to assist with on-the-ground efforts in Texas, including: Locals 251, 89, 120, 776; Joint Councils 56 and 10; the Teamsters National Pipeline Labor-Management Cooperation Trust and others.
« Previous
Next »