Union Providing Ongoing Coronavirus Response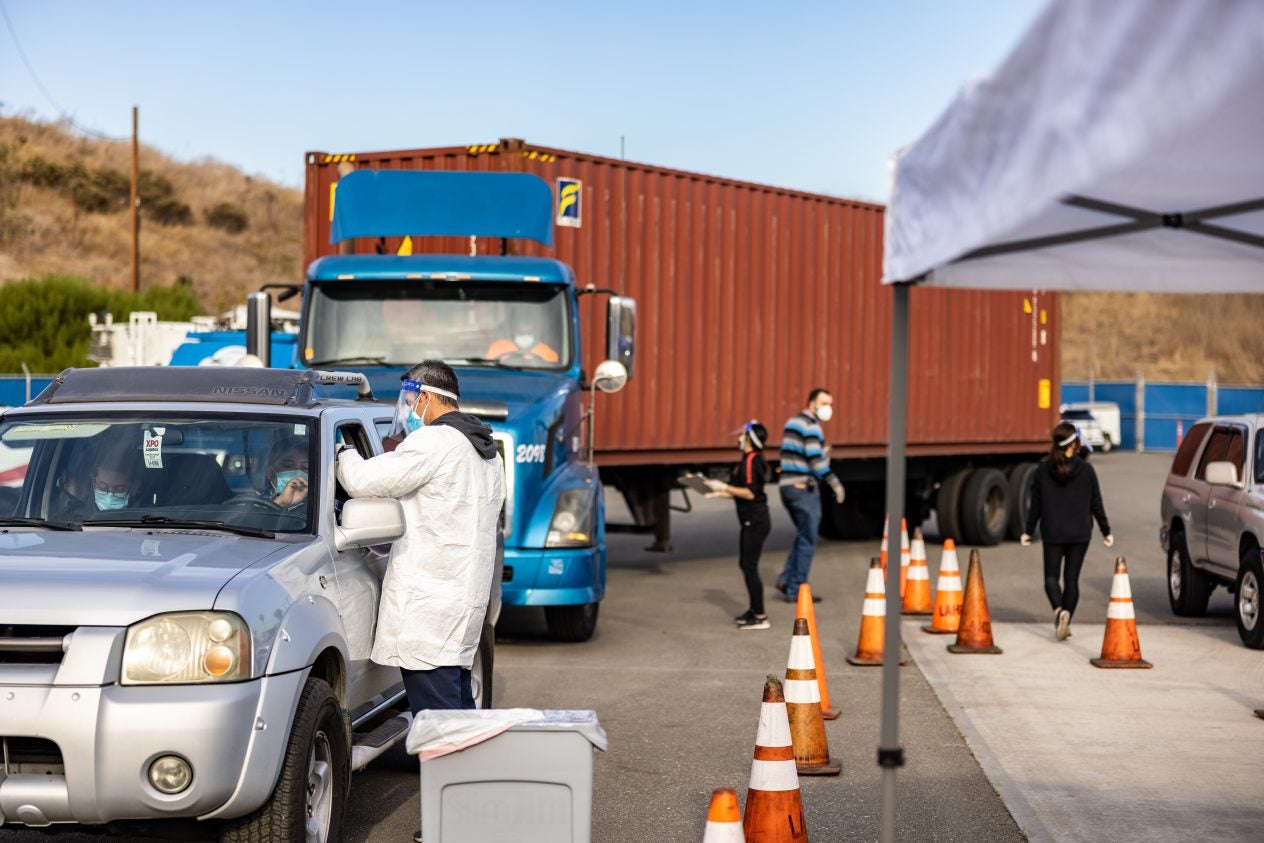 As cases of COVID-19 surged to historic heights in L.A. County in December, the Teamsters Union recognized the essential work of port truck drivers from the Ports of Los Angeles and Long Beach with two days of events to help drivers struggling during the holiday season.
The Teamsters provided hundreds of port truck drivers with COVID-19 tests or flu shots. They also held a food and toy distribution event for drivers in need during the holidays. Dozens of truck drivers rolled through the event, collecting boxes of toys and food. The Teamsters have held similar food distribution events throughout the year in order to support the drivers who have delivered essential goods across Los Angeles County during the pandemic.
Local leaders, including L.A. City Councilmember Joe Buscaino, Port of Los Angeles Executive Director Eugene Seroka, and St. John's Well Child & Family Center President and CEO Jim Mangia, held a press conference on the dire situation facing port truck drivers amid this year's holiday shipping rush and COVID-19 surge.
"This is how we extend our gratitude to port truck drivers, who are too often undervalued and unseen. We honor and stand with them in this time of need as they are essential members of the Teamsters and our communities," said Ron Herrera, Teamsters Port Division Director and International Vice President.In March, Teamsters held another vaccination event for California port drivers.
« Previous
Next »