Workers Are Essential to the Future of Freight Industry, Byrd Says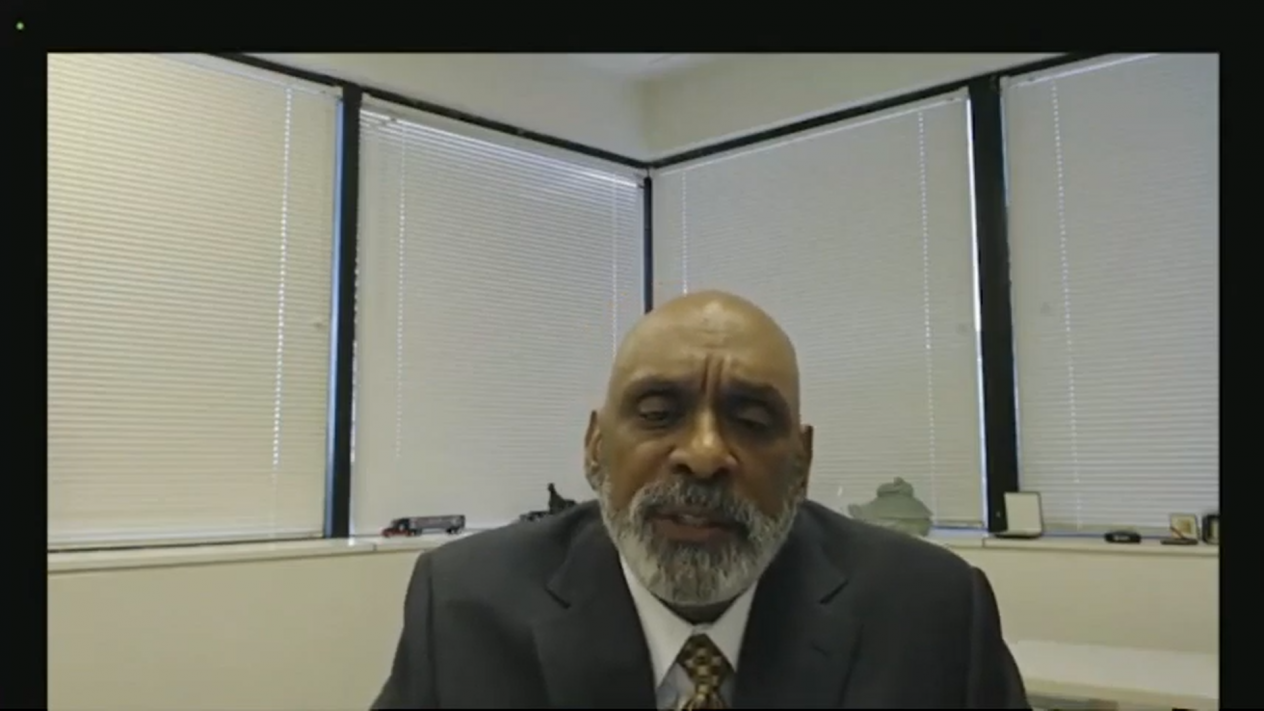 A Teamster official told members of a Senate subcommittee yesterday that the safety and wellbeing of workers must not be overlooked by lawmakers as they continue to weigh the movement of freight traffic across the country at a time when the public is increasingly relying on the transport of goods to their homes.
Lamont Byrd, the Teamsters' Director of Safety & Health, testified before the Senate's Surface Transportation, Maritime, Freight, and Ports Subcommittee that while increased infrastructure investment is required by the federal government, it is not by itself enough to upgrade the freight network at a time a global pandemic has increased consumer shipments nationwide.
"Our hope is that this administration can partner with Congress to move forward on rebuilding America's infrastructure while simultaneously addressing serious operational concerns being raised by workers," he said.
Subcommittee Chairman Gary Peters (D-Mich.) agreed that the needs of frontline workers in the trucking and railroad industries are paramount and must not be overlooked.
"The millions of workers employed in the freight industry are the backbone of the economy," he said. "We must ensure they have the pay and protections they deserve."
One way to increase safety on U.S. highways is to begin to roll back of changes made to the hours of service rules which were instituted after the coronavirus hit. Fatigue is definitely affecting truck drivers and can lead to more accidents.
"We really need to revisit the hours of service regulations," Byrd said. "These drivers are working in excess of 60 hours a week. They are working 14 hour days. And there is constant pressure to alter this regulation."
Several subcommittee members raised the ideas of increasing the number of driverless trucks on the road. In response, Byrd said while the Teamsters are not opposed to harnessing automation technology so that the U.S. can remain competitive with other countries, the needs of the current industry workforce cannot be ignored. That means retraining workers and putting protections in place so they can still hold a job in trucking.
"We could do this in a way that won't be harmful to the existing workforce," he stated.
« Previous
Next »