Biden Pledges to Be the Most Pro-Union President in Country's History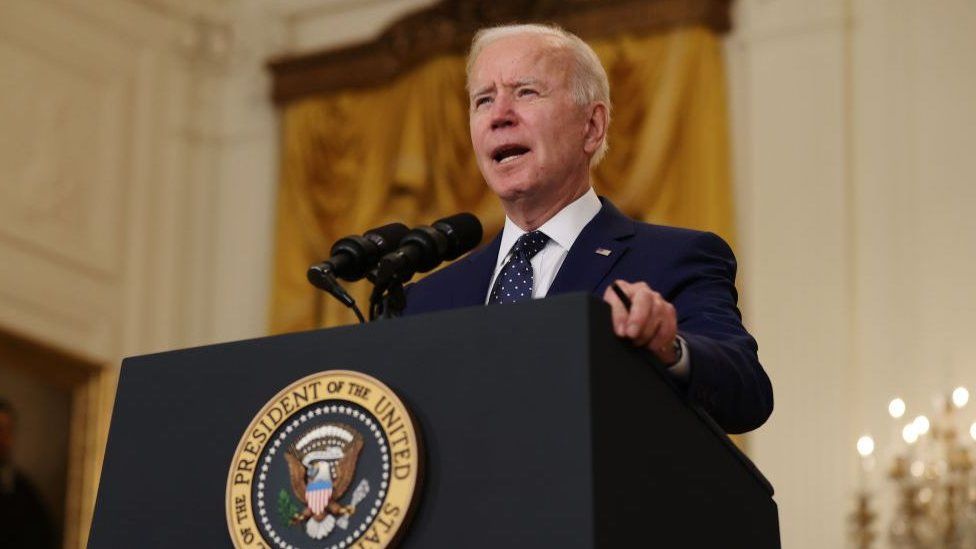 Cites Butch Lewis Act as Significant Victory in the American Rescue Plan
(WASHINGTON, D.C.) – Teamsters General President Jim Hoffa joined labor leaders at the White House as President Joe Biden delivered remarks that stressed the value of labor unions and pledged to do whatever he could to improve the lives of working Americans. 
President Biden repeated his promise to be the most pro-union administration ever to occupy the White House and made a point to mention the importance of the passage of the Butch Lewis Act as a key part of the American Rescue Plan.
"And thanks to the part of the rescue plan named for Ohio labor leader Butch Lewis, over a million retirees and workers across the country they can trust the pensions they worked for and sacrificed to secure will be there for them," Biden said as the audience applauded.
Active and retired Teamsters fought for years to push back proposed cuts to their hard-earned pensions as insolvency threatened their retirement security. Hoffa maintained from the start that the Teamsters would accept nothing less than a solution that kept pensions whole. With the passage of the Butch Lewis Act, that goal was achieved.
"It was truly inspiring to hear President Biden's remarks today," Hoffa said. "He is a man of his word. He promised to pass the Butch Lewis Act and he came through. He has now promised to continue to fight for unions and working Americans and I have no doubt he will do every day he is in office."
« Previous
Next »