Joint Council 83 Announces Endorsements for Virginia Statewide Officers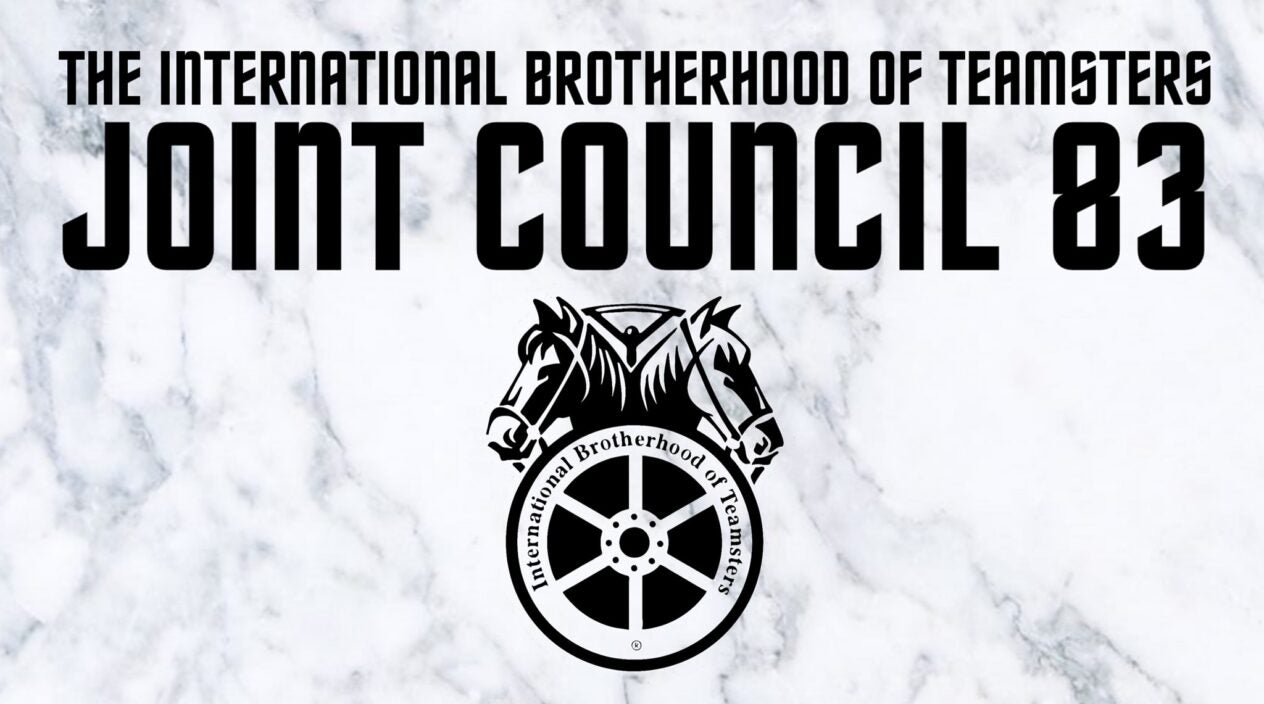 Virginia Teamsters have rounded out their slate of statewide endorsements for the November election.
In the race for lieutenant governor, Joint Council 83 endorsed Delegate Hala Ayala. As a member of the Virginia House of Delegates, Ayala has been a reliable ally of workers and unions. Ayala fought to protect and expand workers' rights to negotiate wages and benefits. She co-sponsored legislation to repeal a prohibition on state agencies from entering into project labor agreements and she sponsored legislation to create a paid family and medical leave system for workers in Virginia.
"Delegate Ayala knows workers and working families are the backbone of our commonwealth's economy," said Brian Peyton, Political Coordinator for Joint Council 83. "As a delegate, she's fought side-by-side with working families and has earned our endorsement for lieutenant governor."

In the race for attorney general, Joint Council 83 has endorsed the incumbent, Attorney General Mark Herring. In his first term, Herring created the Worker Protection Unit to investigate, prosecute and end illegal wage theft and improper worker misclassification schemes in the Virginia labor market. Virginia's Worker Protection Unit and the Consumer Protection Section has recovered more than $403 million in relief for consumers and payments from violators.
Herring has made protecting Virginia workers one of the top priorities of the attorney general's office and there is no other candidate for this office in Virginia, past or present, that can touch his record of fighting for worker fairness.
"Attorney General Mark Herring has shown that he is truly the people's lawyer by fighting for working people and working diligently to keep all Virginians safe" said James Smith, Principal Officer of Joint Council 83. "He has earned the vote of workers and deserves a second term."
Previously, Joint Council 83 endorsed Terry McAuliffe for governor. During his previous term as governor, McAuliffe created 200,000 good-paying jobs in the commonwealth, drove unemployment down in every county, and raised personal income by 14 percent.
Virginia Teamsters braved the frontline of the pandemic to keep our commonwealth's economy moving," said McAuliffe. "I am proud to have their support and will work to make sure workers are kept safe on the road, in warehouses and in the workplace."
Teamster Local Unions from across the state are working together in a coordinated statewide effort to educate, engage and mobilize Teamster members to support the candidates that support unions. Members can visit https://vote.elections.virginia.gov/VoterInformation/ to check their registration status and find out more information on voting early, by mail or on Election Day.
« Previous
Next »