Teamsters, Hoffa Attend Infrastructure Bill Signing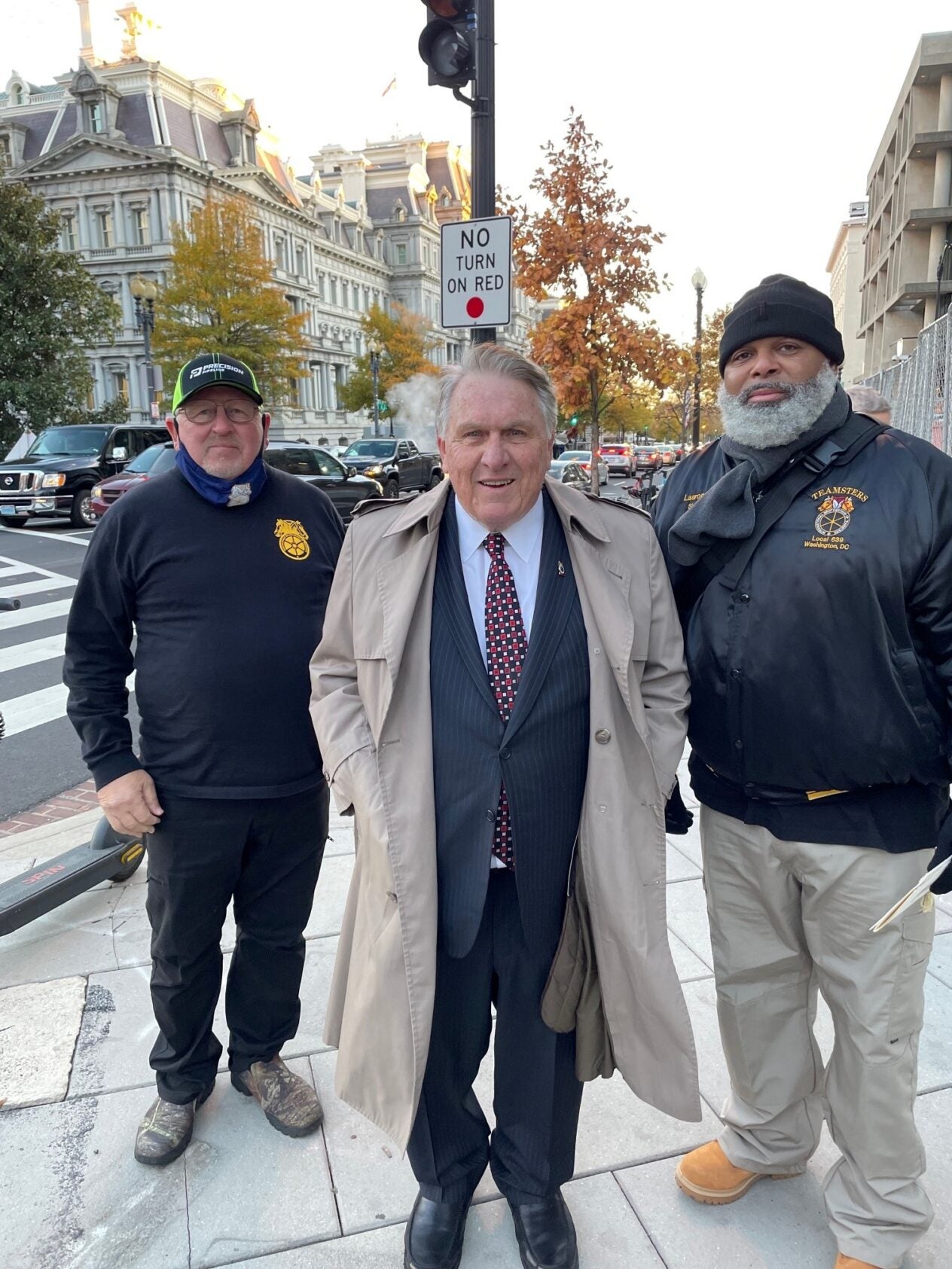 Two Teamster members who work in the building and construction industries joined Teamster General President Jim Hoffa at the White House earlier this week when President Biden signed a $1.2 trillion infrastructure bill into law.
Local 639 member Laaron Hardison, a steward for Aggregate Industries, and Local 509 member Roland LeMay, a steward for Precision Pipeline, joined Hoffa and IBT Construction Director Marion "Bubba" Davis at the Monday event. The legislation will invest and rebuild essential networks that will stimulate job growth across the country.
« Previous
Next »