Teamsters Win at the Ballot Box, Will Bring Union Perspective to Offices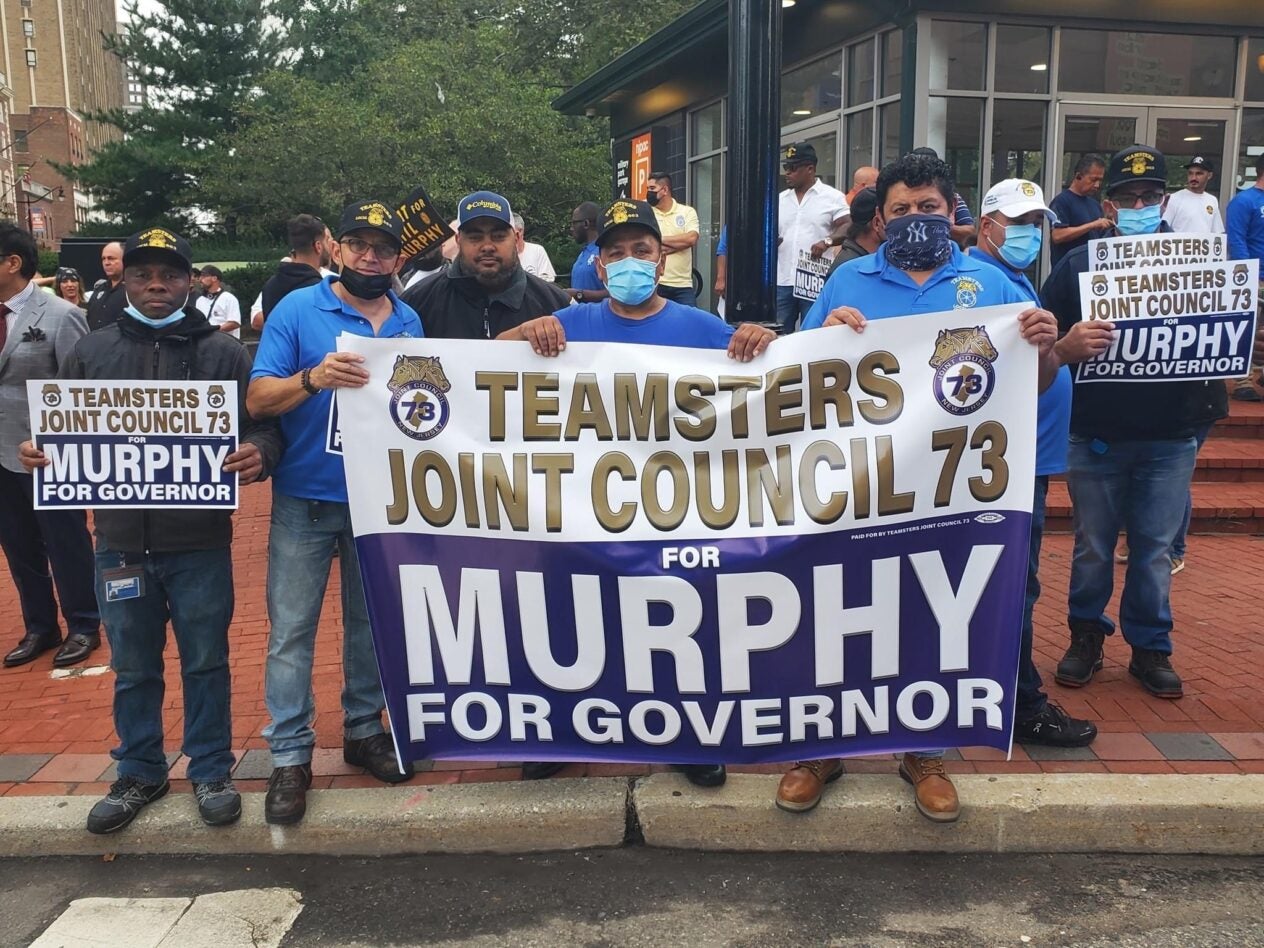 Election Day 2021 was full of ups and down in races big and small. While we saw some strong allies come up short, the election did spell success for a number Teamster members and Teamster-endorsed candidates who ran for office seeking to expand pro-union policies that would protect workers' ability to support their families as well as their safety on the job.
Teamster-endorsed New Jersey Gov. Phil Murphy won a close re-election fight. He earned the Teamsters support by standing side-by-side with workers in the Garden State throughout his first four years in office. He publicly thanked the Teamsters for remaining on the job during the early days of the coronavirus pandemic that devastated the state and also enacted legislation protecting the rights of unionized public sector workers.
Additionally, Murphy signed into law a measure that created tax breaks for film and television production companies in the state, fueling the growth of Teamster jobs.
From coast-to-coast, Teamster locals got involved in elections big and small making sure pro-worker candidates received the support they needed to win. Nowhere was that more evident than with Local 560 and Joint Council 73, which worked tirelessly to ensure Jersey City, N.J. Mayor Steve Fulop and his slate emerged victorious. Those efforts were successful, as Joyce Waterman, Daniel Rivera, Amy DeGise, Mira Prinz-Arey, Richard Boggiano, Yousef Saley and Denise Ridley all prevailed in their city council races.
That wasn't all, however. In Florida, Local 79 teamed up the Florida Gulf Coast Chapter of the Teamsters National Black Caucus and the West Central Florida Labor Council to help get Ken Welch elected mayor of St. Peterburg – the first Black mayor in the city's history. Meanwhile, Joint Council 32 worked to get Minneapolis Mayor Jacob Frey re-elected.
But the union didn't just back candidates that were friends of the Teamsters in the Nov. 2 election. Members ran themselves and won. After all, who knows better what the Teamsters need than a Teamster!
Six members who participated in the Teamster Candidate Program won their races on Tuesday – Local 322 member Charles Frye won re-election to the Fredericksburg, Va. City Council; Local 25 member John Turco was re-elected to the Peabody, Mass. City Council; Local 25 member Robert Dellorco was re-elected to the Franklin, Mass. City Council; Local 169 member Bob Brunner won re-elected as Whitpain Township, Penn. Town Auditor; Local 117 member Steve Ewing won his Lake Stevens, Wash. City Council race; and Local 117 member Scott Clifthorne won his Olympia, Wash. school board race. Additionally, former longtime Local 25 Teamster Michael Flaherty was re-elected to the Boston City Council.
Now that's Teamster Strength!
« Previous
Next »