Ohio Teamsters Get It In Writing at Republic Services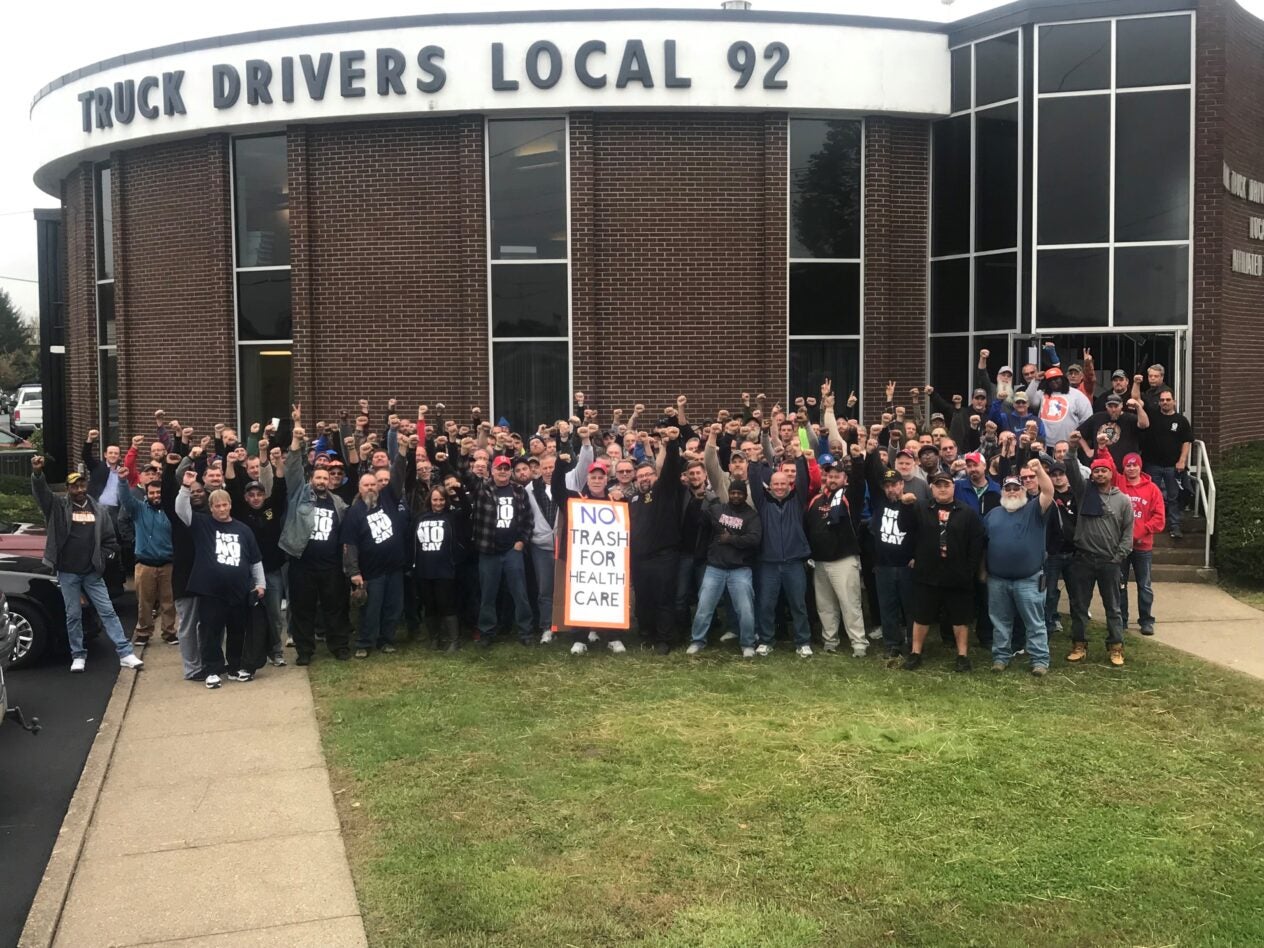 Ohio Teamsters at Republic Services know the value of solidarity. Last month, members of Local 92 in Canton united at the bargaining table to secure an excellent new contract that will cover Republic workers for the next four and a half years.
The new agreement addresses countless issues that Republic workers have long wanted to address, including annual wage increases, more vacation days, less out-of-pocket expenses, improvements to workers' 401k and much more. Local 92 members voted overwhelmingly in favor of the deal, which is being hailed as their best contract yet.    
"Our commitment and solidarity at the bargaining table paid off big. This is the richest contract we've ever negotiated, and it's all because we drew a line in the sand and refused to settle for anything less than what we deserved," Local 92 steward and Republic driver Yogi Miller said. "My co-workers and I worked harder than ever the past two years to protect the public health, putting ourselves at risk every day. We knew we needed to be rewarded for it. This lucrative agreement reflects our dedication to the job, and we are proud of what we have accomplished. and it's all because we stood strong and never backed down."
For Miller, who also serves as Recording Secretary at Local 92, the win was years in the making.
"Negotiations are all about making gains. Every bargaining session is an opportunity to build on past agreements, and we never lost sight of the issues that mattered most to us," Miller said. "This contract was a major victory years in the making. It will greatly improve the lives of workers and their families."
In addition to securing annual wage increases and better working conditions, Local 92 members also maintained strong benefits through the Ohio Conference of Teamsters Health and Welfare Plan.
"When the agreement expired on October 10, we got serious. By the end of the month, we had ratified a contract that protects workers and their families for years to come," Local 92 President Doyle B. Baird said. "The longevity of many of our members was a key factor in the success of this contract, and I want to applaud the long-serving members on our bargaining committee. They knew what needed we needed address in this contract and never backed down. All the proposals in negotiations were things they wanted for the last two contract cycles. This is the best contract in my 15 years of doing this and that's a testament to Republic workers grit and determination in negotiations."
Local 92 represents 144 Republic workers at the Massillon, Ohio facility. The unit includes commercial, residential, and roll-off drivers as well as maintenance workers and mechanics.
"I couldn't be prouder of these workers for sticking together and standing strong throughout the bargaining process," said Chuck Stiles, Director of the Teamsters Solid Waste and Recycling Division. "These workers know what a Teamster contract means and the value it provides. On behalf of the division, I applaud them for uniting together and securing this terrific contract."
« Previous
Next »