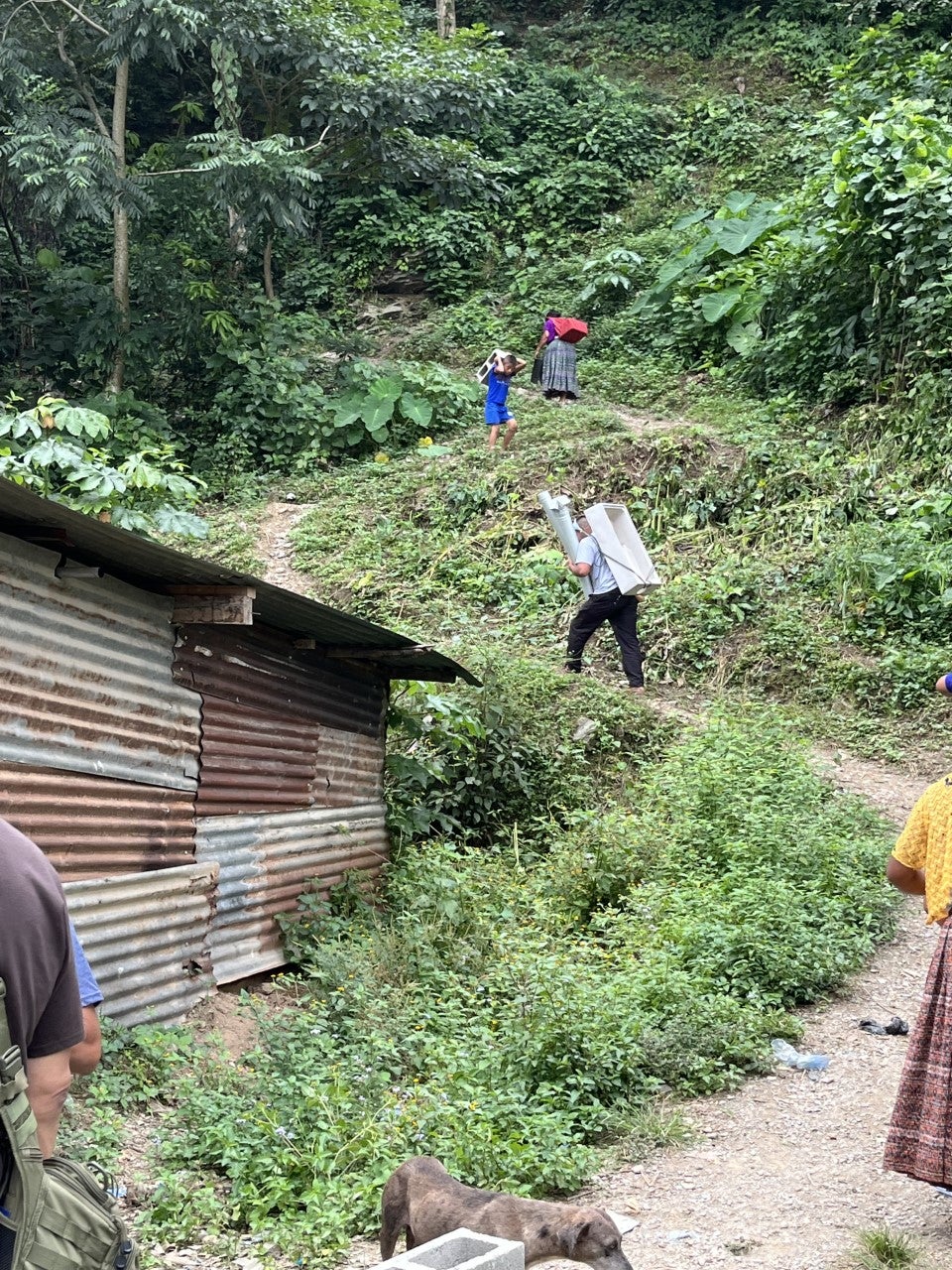 Local 773 Member Julio DeJesus Helps Families in Need
Julio DeJesus, a member of Teamsters Local 773 in Whitehall, Pa., spends his days working for the Bethlehem Housing Authority (BHA) as a maintenance technician, keeping housing for low-income residents maintained. DeJesus recently applied those skills in his free time, traveling thousands of miles away to help people in dire need.
With the support of his local union and Teamster brothers and sisters, DeJesus recently traveled to Guatemala with members of a local organization, to perform hard work and manual labor to improve the lives of others.
"I'm proud to be a Teamster. Being in the union gives me job security, competitive pay, health benefits and good working conditions," DeJesus said. "I know not everyone has this and I look for ways to give back locally and internationally, as my faith encourages me to do. I'm proud that my union supports important causes to help people in need."
This is Julio's second trip to Guatemala, where he helped very poor families living in four villages. The families do not have running water, heat or electricity, and their only access to food is eating what they can grow in the village. They live in the mountains and to access grocery stores they must hike down the mountain to the city and back up the mountain with the groceries on their backs. This makes it nearly impossible for them to have healthy, nutritious food. They do not have the opportunity to get regular health care and their only source for education is a very small classroom, with dirt floors and a tin roof.
DeJesus and the other members of the mission installed five stoves that the families in the village could share. They also delivered groceries to more than 100 families and installed desks in the classrooms.
"One of the most touching moments was when we planted fruit trees in the villages. While we know the trees will not bear fruit right away, once they grow, they will help feed many families," DeJesus said. "A part of me stayed in Guatemala with those families because I saw children and families who had nothing. You come back to the U.S. with a whole new mindset on life."
Back home in Pennsylvania, DeJesus witnesses daily the struggles faced by many residents of the BHA, who are mostly poor women and children of color. DeJesus says he believes in his heart that helping people and giving back to the community is extremely important.
DeJesus volunteers on a committee of his fellow church members to provide assistance and services to the homeless community in the Lehigh Valley. They open the doors to the church so that the homeless can shower, get haircuts, eat a warm meal, and get clothes that are appropriate for the season.
"I've been a Teamster for six months. This is my first time being in a union, and in the time I've been a Teamster, I have noticed the huge difference of working in a union environment. My union really fights for me, and for my brothers and sisters, at work. I'm grateful to have a union job and be able to help others," DeJesus said.
"It's important for our members to always give back to our community, and we encourage them in their efforts," said Dennis Hower, President of Local 773. "We applaud Julio for his efforts to fight poverty around the world and to give back to the community we all serve."
« Previous
Next »