Teamsters, Sierra Club & Community Organizations Stand Together in Bay Area Against Amazon's Destructive Practices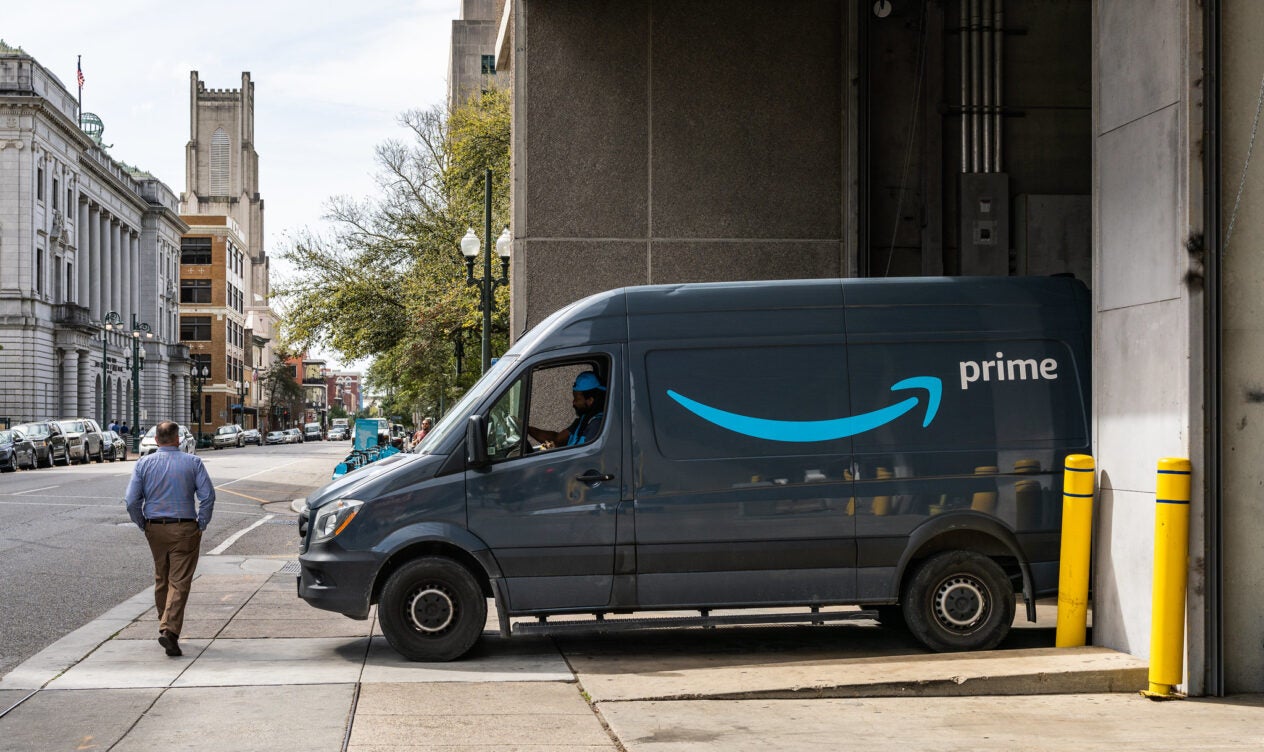 Led by Teamsters Joint Council 7 and the Sierra Club, Communities in the Bay Area are Standing up for Good-paying Jobs, Environmental Protections and Community Safety
Press Contact: Doug Bloch Email: doug@teamjc7.org
(NORTHERN CALIF.) — In recent months, members of the Teamsters, Sierra Club, community members and organizations in the Bay Area have ramped up efforts to push back against Amazon's destructive business practices. This coalition has attended multiple local meetings expressing their concerns, educating communities and pushing local officials to weigh the benefits of allowing Amazon facilities to enter into their communities:
Contra Costa County, Calif. — Tuesday, the Contra Costa County Board of Supervisors unanimously adopted a temporary moratorium on the new development or expansion of Amazon-style fulfillment centers and delivery stations in the already industrialized North Richmond area. The Teamsters and Sierra Club joined with environmental justice advocates to push for this ordinance to protect the public health of nearby low- and moderate-income communities of color while the County considers sensible zoning policies for the future.
Hayward, Calif. — Last month, Amazon withdrew its application for a site it was considering in Hayward, instead focusing on two other sites.  On Thursday, Hayward's Planning Commission approved a project for one of those locations with the condition that it could not be used as a truck terminal and/or an Amazon last-mile delivery center.  And this week, Hayward added the same prohibition to the third site under consideration. 
San Jose, Calif. — Last month, the San Jose City Council unanimously voted down a proposed Amazon Distribution Center, the size of six football fields, in the Coyote Valley. This week, the Santa Clara County Board of Supervisors reinforced the decision by passing restrictions on any large-scale developments in the area, preserving nearly 5,000 acres of open space and agricultural land.
Gilroy, Calif. — The Gilroy City Council pushed off a vote on a proposed Amazon Delivery Station until December 6, 2021, after Teamsters Local 853 and community members flooded the November 15, 2021, meeting with concerns. Subsequently, the developer asked for a continuance until January 24, 2022, to respond to Teamsters' comments. After the developer pulled its development application, that vote was again delayed, and the developer said it would do a full environmental impact report.
As the coalition challenges these individual projects, members are pushing elected leaders and agencies to consider the overall regional impact of Amazon's proposed developments on the Bay Area's air quality, traffic, housing and workforce. The work also continues in San Francisco, Sonoma County and elsewhere.
"We've seen it all over Northern California; Amazon comes to town, promises communities the world with one of its facilities, and never delivers on its promises," said Doug Bloch, Teamsters Joint Council 7 Political Director. "As Teamsters, we stand for good-paying jobs with safe working conditions, and that's not what Amazon is offering. As Amazon continues its rapid expansion and tries to slide in under the radar with its facilities, we'll be tracking the company's proposed projects and educating our members and communities in Northern California about Amazon's destructive business practices. We hope to provide as much information as possible to communities before they decide whether or not an Amazon facility is right for their area."
"When last mile delivery warehouses and fulfillment centers come into neighborhoods, we see an increase in air pollution levels along with increased traffic that lengthens commutes and damages roads," said Jacob Klein, organizer for the Sierra Club, San Francisco Bay Chapter. "The brunt of those negative impacts afflict BIPOC, immigrant, and poor communities. In order to address the burden of environmental racism, warehouse companies like Amazon must take responsibility for their emissions, traffic, and health impacts. The Sierra Club will fight alongside our communities and working families until they do."
Led by Teamsters Joint Council 7 in collaboration with the Sierra Club; Teamsters Locals 70, 315, 350, 431, 665, 853 and 2785; UFCW Local 5; community organizations such as Working Partnerships USA; and the Alameda, Contra Costa, San Francisco and South Bay Labor Councils are all participating in educating community members, attending local meetings and standing up to Amazon's destructive business practices.
About The International Brotherhood of Teamsters
Founded in 1903, the International Brotherhood of Teamsters represents 1.4 million hardworking men and women throughout the United States, Canada and Puerto Rico. Visit www.teamster.org for more information. Follow us on Twitter @Teamsters and "like" us on Facebook at www.facebook.com/teamsters.
About The Sierra Club
The Sierra Club is America's largest and most influential grassroots environmental organization, with millions of members and supporters. In addition to protecting every person's right to get outdoors and access the healing power of nature, the Sierra Club works to promote clean energy, safeguard the health of our communities, protect wildlife, and preserve our remaining wild places through grassroots activism, public education, lobbying, and legal action. For more information, visit www.sierraclub.org.
« Previous
Next »