Republic Services Sanitation Workers in San Diego Authorize Strike, Creating Potential Holiday Labor Dispute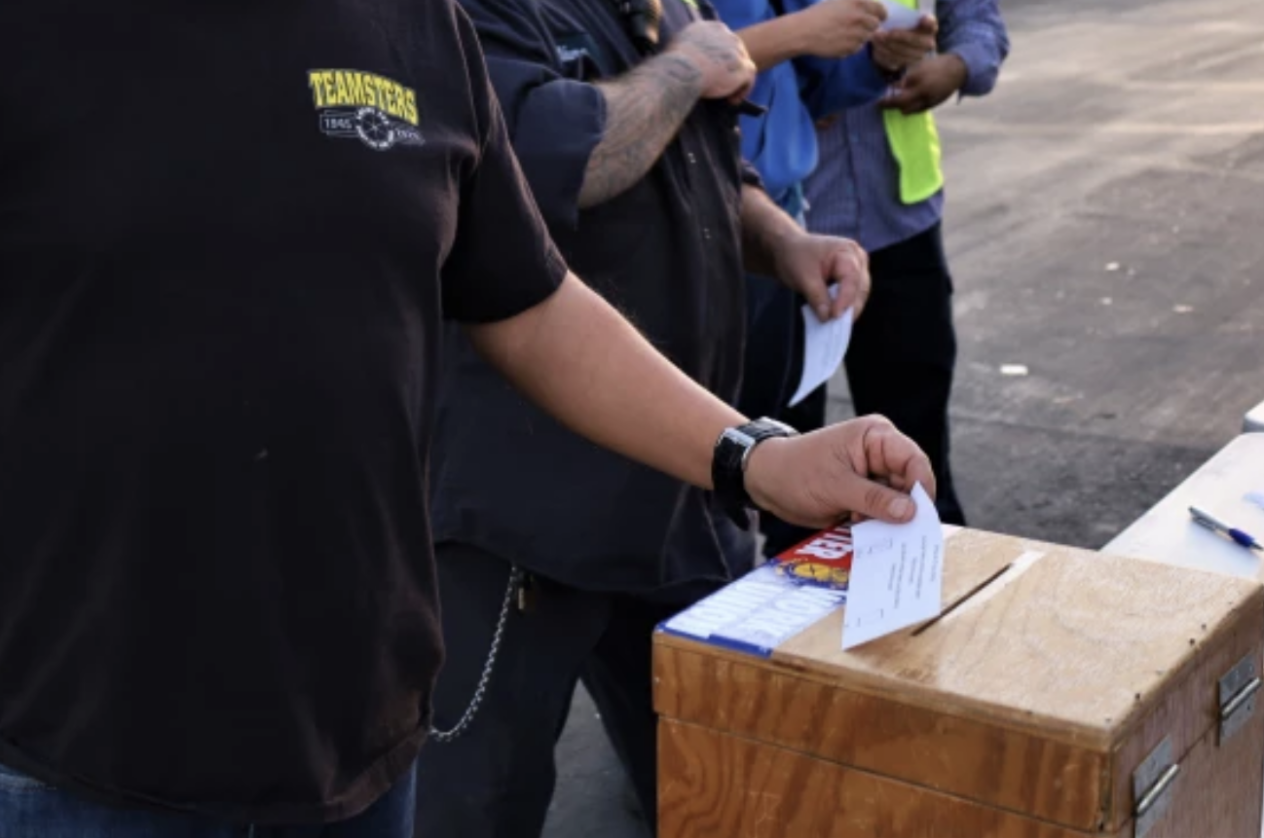 (SAN DIEGO, Calif.) — Over 250 sanitation workers employed by Republic Services in San Diego have voted overwhelmingly to authorize a strike against the company, should it be necessary. The vote follows multiple contract bargaining sessions with the company that have demonstrated little progress in addressing worker concerns, including excessive working hours and constant harassment on the job. These essential sanitation workers have worked throughout the COVID-19 pandemic to ensure that San Diego and surrounding communities were kept clean and safe.
These hard-working men and women are members of Teamsters Local 542 based in San Diego, California, affiliated with the International Brotherhood of Teamsters, who represent more than 7,000 Republic Services workers across the United States. These workers, who have made it clear that their preference is to reach a fair agreement with the company rather than a strike, serve North County, CA down to the Mexico Border. If a contract is not ratified soon, this region could see a disruption in waste hauling during the holiday season, impacting thousands of residents and businesses.
"I've been working with this company for 20 years. The past nine years have been especially hard. Management treats us like trash, and we are tired of it," said Hilario Fernandez, member of Teamsters Local 542 and Republic Services driver. "My co-workers feel the same way. We want to serve our community to the best of our ability but can't do so when we're fighting for our rights on the job. That's why we voted to authorize a strike. We were tired of being treated like this, and we knew it was time to do something about it."
San Diego Teamsters' strike authorization vote comes as more than 400 sanitation workers employed by Republic Services facilities in Anaheim and Huntington Beach – and members of Teamsters Local 396 – are on strike in response to the company's unfair labor practices committed during contract negotiations, including making unilateral changes without bargaining and threatening reprisals against employees who participate in union activity. Today, Local 396 members have extended their picket line to Republic's material recovery facility in Orange County, CA with Teamsters Local 952 and to the company's sanitation facility in New Orleans, LA with Teamsters Local 270. Republic workers in Orange County and New Orleans are refusing to cross the picket line, as is their right.
"We encountered almost the exact same negotiating tactics from Republic Service that our brothers and sisters at Local 396 faced – a total lack of appreciation from management over the same issues. These members have been working throughout the pandemic and they deserve respect," said Jaime Vasquez, Teamsters Local 542 Secretary-Treasurer. "The company has been calling them heroes, but at the end of the day, all they care about is profit. The membership has spoken and their voice for justice was made clear. They are speaking out for every worker in this industry. They want to make a stand and show the company what they're worth. This is serious."
In 2020, Republic Services' CEO's compensation totaled over $12 million. The CEO's pay was 154 times the pay of an average worker. Rather than investing profits into higher wages or new trucks, Republic Services has spent more than $736 million buying back its stock. Meanwhile, waste and recycling collection is the 5th most dangerous job in America, composed primarily of immigrants and people of color.
« Previous
Next »