Georgia Teamsters Rally to Demand UPS Respect Martin Luther King Day Holiday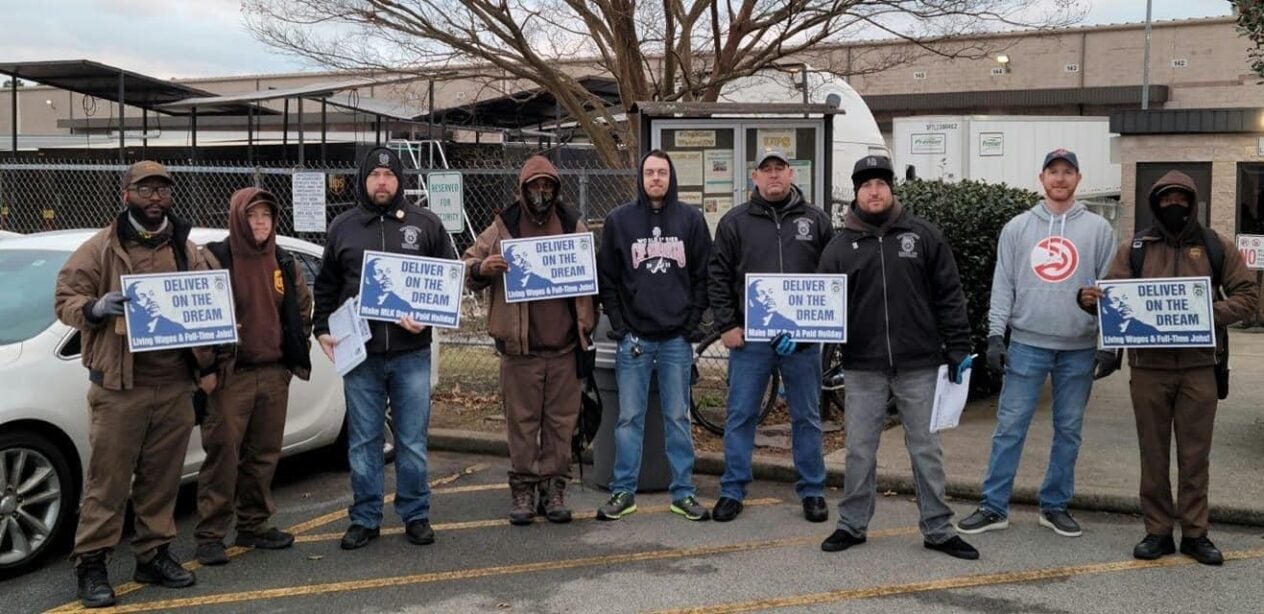 (ATLANTA) — UPS Teamsters in the Atlanta area joined in a national day of action today, calling on UPS to honor Dr. Martin Luther King's vision for economic and racial justice.
UPS workers demanded that the company respect Martin Luther King Day as a paid holiday. They also demanded that UPS provide living wages to part-timers and more full-time job opportunities.
The 2021 Teamsters Convention passed a resolution committing to fighting for Martin Luther King Day as a paid holiday in all Teamster contracts.
"UPS has continued to post record-breaking profits through the pandemic. It's time for them to treat their employees like the essential workers we are. We're taking on UPS To demand they'deliver on the dream' by respecting Martin Luther King Day andproviding living wages for all employees," said Local 728 Principal Officer Matt Higdon.
« Previous
Next »