Republic Services/BFI Newby Workers Vote "Yes" On New Collective Bargaining Agreement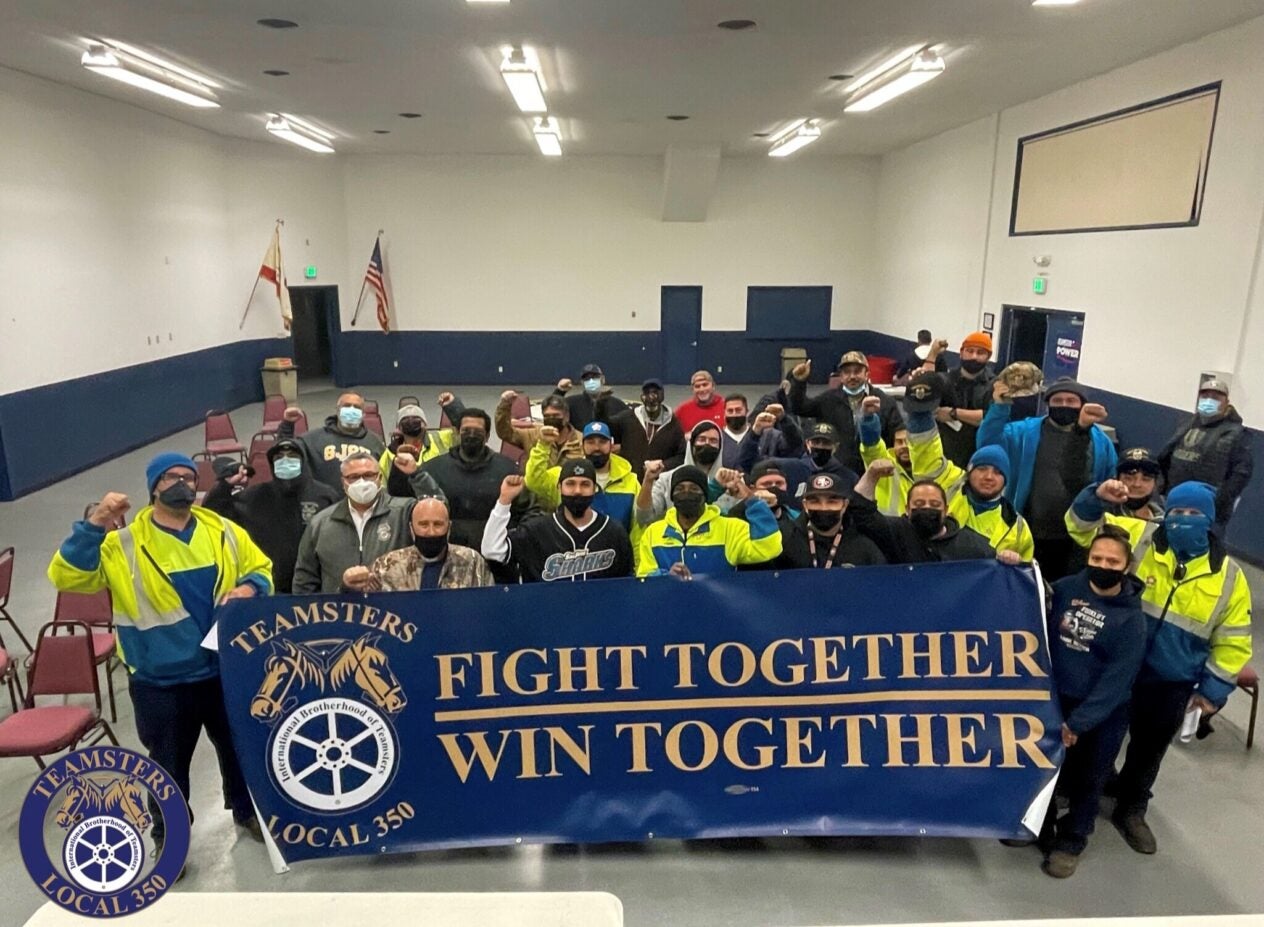 Press Contact: Robert Sandoval Phone: (650) 757-7290 Email: r.sandoval@ibtlocal350.com
(DALY CITY, Calif.) — On February 2, 2022, the 50-person Republic Services/BFI Newby Island Recyclery unit in Milpitas, California, voted by an almost margin of 95 percent in favor of a new agreement.
"When it comes to negotiations with Republic Services, our members are always geared up for a fight. That's why it is important as a local to match that intensity and make sure we can deliver a contract that will satisfy the membership," said Sergio Arranaga, lead negotiator and President of Teamsters Local 350.
"This unit has the crucial task of maintaining and operating the recycling facility at the Newby Island Resource Recovery Park – what's regarded as a one-stop-shop in Northern California capable of sorting thousands of mixed materials. The classifications range from Equipment Operators and Sorters/Spotters to Scalehouse Operators and Class B and A drivers."
President Arranaga also noted that "with the overwhelming approval of this contract, it makes them the industry leader for this type of work in Santa Clara County. The contract provides them with a great economic package that includes substantial annual increases for wages and pension. Additionally, we ensured that our members retained their full Maintenance of Benefits throughout the life of this contract."
Local 350 was also able to negotiate language that addressed several inconsistencies and put past practices in writing that the revolving door of management must now adhere to.
Brother Arranaga concluded by expressing his gratitude "to the sanitation workers at Locals 396 and 542 in Southern California for their resilient efforts to hold the line as they sought economic action against the very same employer. Their hard work has made an impact on all negotiations in California. I would also like to thank the Solid Waste Division for their strategic actions, which I believe made this negotiation a success."
« Previous
Next »