BLET's Pierce: The Fight for Two-Person Crews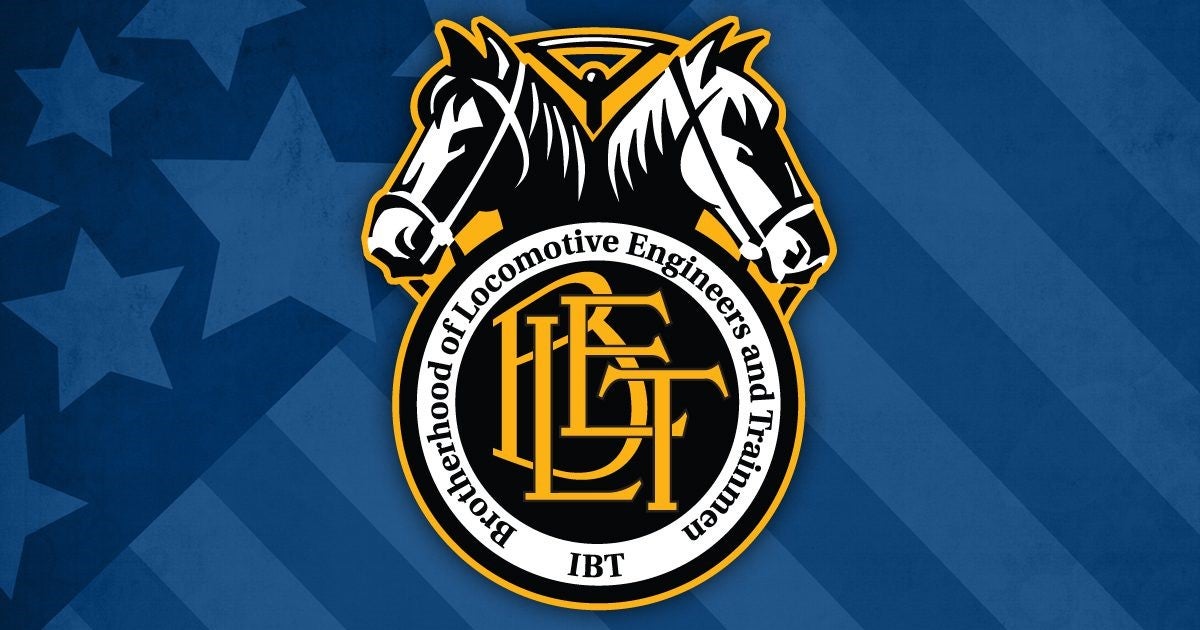 The following is an advance copy of a message from Dennis Pierce, BLET National President that will be included in the upcoming BLET Journal publication:
I recently attended a Town Hall meeting with the membership of Division 28 in Tucson, Arizona where the membership at the meeting made it perfectly clear how dissatisfied they are with Union Pacific's treatment of its employees.  They made it even clearer that it is past time for the employees to see a victory in our fight with the Nation's rail carriers to improve employees' rates of pay, working conditions and general quality of life.
I totally agree; in fact, we are in the middle of one of the biggest fights of our lifetime right now. That is the fight to preserve two-person crews on the Nation's freight carriers. As we also discussed at the meeting, it will take BLET and SMART-TD working together to be successful in that fight. On most Class 1 carriers, each Union represents half of the two-person road crew, BLET representing the Engineers and SMART-TD representing the Conductors. Although each of these two crafts works under its own contract, I am convinced that our best chance to preserve both positions is through mutual efforts on all fronts in this fight.
In broad terms, there are three primary fronts in this battle, and they all play an equally integral role in our effort. The first is the regulatory front. As you are all aware, the Federal Railroad Administration started a rule making supported by both Unions on crew size several years ago, with the rail carriers fighting it at every turn. When one of their former carrier CEO's was later named FRA Administrator, they convinced him to end that regulatory effort. But that is not where their CEO Administrator stopped.
He jumped into the second front in the crew size battle, the legislative front, by attempting to strike down 7 state laws requiring two-person crews. It is worth noting that during the CEO Administrator's time, BLET and SMART-TD filed more lawsuits against FRA than in the past several decades combined. But as a result of those joint efforts by our two Unions, we did secure a victory. The attempt by the CEO Administrator to "negatively-preempt" state laws was struck down by a federal court. Even more important is that with a new Administration in the White House comes a new FRA Administrator (the carrier CEO is gone) and that new Administrator did not appeal the court's decision in this case. As a result, the majority of those two-person crew State laws remain on the books as law.
Going forward on the regulatory front, the new FRA Administrator has announced that he will again start the rule making process on crew size. He has also restored the Rail Safety Advisory Committee to its previous position in that process, where our Unions will both have a voice in the process.
Also on the legislative front, the Invest Act passed by the Democrat controlled United States House of Representatives in 2021 included several important pieces of legislation for railroad employees. One of those was a two-person crew law that was supported by both BLET and SMART-TD. Unfortunately, while the Democrats may have a simple majority in the Senate when the Vice President's tie breaking vote is included, they do not have the 60-vote majority necessary to overcome the filibuster rule. As a result, the Republican side of the aisle has continued to block passage of this legislation that is vital to a safe workplace. It is important to note, this is the furthest any two-person crew law has ever made it through Congress. In fact, two-person crew legislation had never even been voted out of a committee.
Both Unions continue their lobbying efforts to gain passage of national crew size legislation, but it is important for all BLET members to understand the challenges we face anytime we advance federal legislation. From outside of Washington, D.C., it may seem to some that it should be easy to change federal law; snap your fingers and the laws we don't like are changed, and the new ones we want are in place. But the reality is that this isn't really about how hard the Unions work to pass legislation. What it actually comes down to is that while there are many in Congress who support working class Americans, there just aren't enough in Congress to pass the legislation that the Unions continue to support on behalf of their members.
That does not mean that our Unions will ever stop the fight to secure all forms of legislation that improve the workplace conditions and rights of all rail employees, but those who control Congress control that outcome.
The third front in our fight for two-person crews is the big one, the collective bargaining front. It is no secret, and I heard it loud and clear at the Town Hall meeting. All rail union members are way past pissed off that the rail carriers refuse to give us an acceptable contract. Although we continue to work under the existing collective bargaining agreement, which under the Railway Labor Act (RLA) does not expire while we are bargaining, the fact that the Nation's railroad employees have worked for over 2 years without a raise in pay is totally unacceptable. Having been called essential workers but treated like expendable workers throughout the pandemic, to then have to endure inflationary costs as we work out of the pandemic with no financial reward to recognize our contribution, our membership has every right to be pissed off.
To bring a conclusion to the ongoing negotiations, all rail unions are now in mediation, a step required by the RLA. And while it's also easy to complain about some of the aspects of the RLA, remember that the Act's preservation of your existing contract rights while we bargain are why our healthcare costs have not gone up. Its also why there has been no change to crew consist requirements; under the RLA, those agreements cannot be modified while we bargain.
Although all rail unions are working to move the negotiations to the final steps of the RLA's bargaining process, including self-help and a Presidential Emergency Board if necessary, we must step back and understand why the negotiations have dragged on this long.
It's quite simple, this is what the fight for two-person crews looks like. It is clear that the rail carriers have no intentions of offering a settlement that the membership would accept, and that is why you have been presented with no tentative agreements. Their reasoning is plain to see; they seek to divide us hoping that our Unions will turn on each other in a race to the bottom. As I said before, to protect a two-person crew, BLET must protect the Engineer and SMART-TD must protect the Conductor. While BLET is not at the on-property bargaining tables where crew consist negotiations are being forced on SMART-TD, we are together at the national table where all other aspects of the negotiations will be resolved.
But, recent actions by the carriers make it clear that they seek to divide us at the national table. In fact, at our last bargaining session prior to seeking mediation, the carriers offered an insulting wage increase proposal that was nowhere near acceptable, but added that while it was being offered to all other Unions, it was not being offered to SMART-TD unless they capitulated on crew consist. These are divide-and-conquer strategies by the carriers and we must not take that bait.
Even more obvious in the on-property fight to preserve two-person crews are the attendance policies being imposed across the country. This too is what the fight for two-person crews looks like. Like many of you, I am convinced that this is an attempt, through terminations or resignations, to reduce the number of employees that might qualify for protections in an attrition-based reduction in crew size that the carriers so desperately seek. This fight is far from over, but on the Union Pacific, BLET's General Committees have won almost every attendance related dismissal case with full back pay that they have taken to arbitration. I know that back pay will never make up for all of the hardships endured during an unjust termination, but arbitration is where these disputes must be resolved when legal actions have been exhausted. Similar cases have also been successful on CSX following their imposed policy. On the BNSF front, a federal judge ruled against the Unions in our effort to have the court block the policy, but this is only round one of this battle as well.
These fights are all what it looks like to be in the middle of the battle to preserve two-person crews. And one thing is for certain, the rail carriers are doing everything in their power to turn us against each other. That includes agitating their employees to turn Union against Union, member against Union, and even member against member. This is not the time to take that bait, blaming your Union when the railroad abuses you is a win for the railroad. In reality, our unity between BLET, SMART-TD and our collective memberships could well determine the outcome of this battle of the ages, the battle over two-person crews. Support for your Union's efforts when and where you can is critical to our success; our strength is in our unity.
« Previous
Next »